Chrysler Pacificka Hybrid and Kango Childcare Rideshare Team Up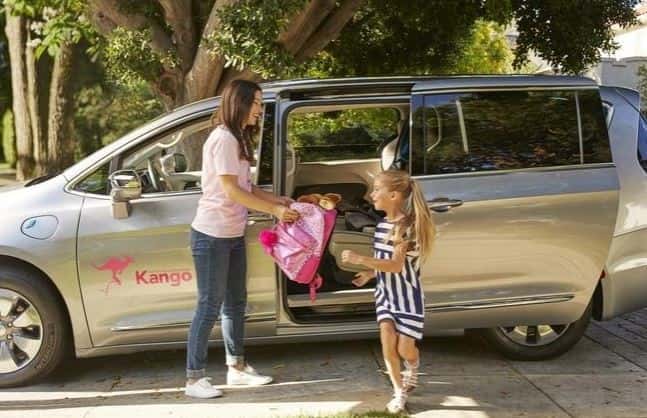 Wouldn't it be nice if busy families could get reliable transportation for their kids to and from school or after-school activities? There may be a few services like that in Florida, but nothing like the Chrysler-Kango partnership starting up in San Francisco Bay, California. This is the ultimate kid-friendly family-trusted rideshare service.
What is Kango?
Kango is an app-based on-demand rideshare service much like Uber and Lyft. It's main difference is that the rideshare service is for hailing rides for kids to and from school, after-school activities, and home. Kind of like the school bus, except smaller and offering other services. Kango not only has drivers that will pick kids up at later times, such as after school activities, but parents can request pre-scheduled and same-day rides, seven days a week, and in some instances request child care, such as babysitting. In that case, you could call them very affordable nannies that you hail via app.
What's All This About Kango and Chrysler?
Well, the Chrysler Pacifica is the ultimate family vehicle after all. FCA and Sesame Street had a couple of ads to illustrate that. Plus, the Chrysler Pacifica is very comfortable and kid-friendly. Now take into account the hybrid variant of the Pacifica. Great fuel economy, space for seven kids, and plenty of convenient and entertainment features. It's a win-win for the kids and the drivers. Yes, Chrysler Pacifica hybrid minivans will now be offered to eligible Kango drivers at an affordable lease to promote safety and environmental care.
"Parents and children today are busier than ever and often need to be in multiple places at one time. The Chrysler brand is focused on providing transportation solutions for families to make their lives easier … The Chrysler Pacifica is the ultimate family vehicle, and with the addition of the Chrysler Pacifica Hybrid, it's now the most fuel-efficient family vehicle. Together with Kango, we will make it easier for parents to manage conflicting priorities at work with the knowledge that their kids are being transported to their activities in a safe environment." – Tim Kuniskis, Head of Passenger Car Brands – Dodge, SRT, Chrysler and FIAT, FCA – North America.
That has to be without a doubt one of the smartest moves to make for Chrysler. The Pacifica is just about every where these days. Interested in getting your own? Check out our inventory for the Chrysler Pacifica and Chrysler Pacifica Hybrid.