FCA and Waymo Work to Develop Self-Driving Delivery Vehicles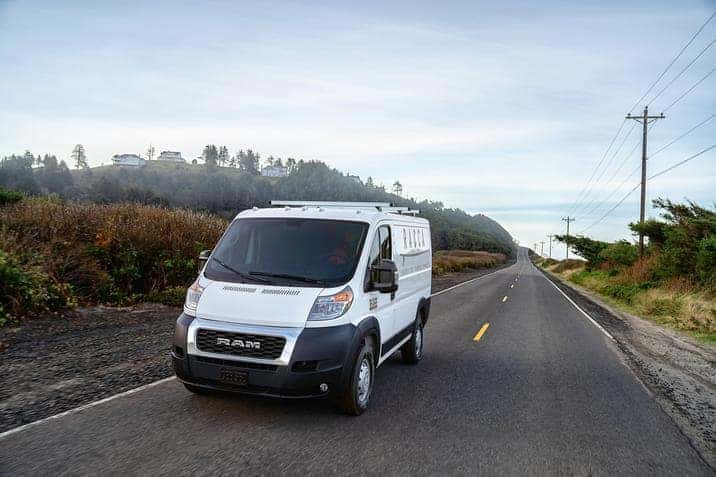 It's been some time since we heard anything about Waymo, the self-driving vehicle by Alphabet Inc., an entire fleet of which is made up of modified Chrysler Pacifica Hybrid minivans. Last we heard, Waymo was challenging the National Highway Traffic Safety Administration (NHTSA), demanding that safety guidelines for autonomous vehicles and standards are made official so that the company can start making vehicles available for retail. However, the company can start producing vehicles for services and deliveries, and that's where Fiat Chrysler Automobiles (FCA) and Waymo are going to strike next, with an expansion of the already successful partnership to class 1-3 light commercial vehicles for goods movement.
Don't get too excited. These are light commercial vehicles, as in pickup trucks, not sedans with self-driving tech by Waymo just yet. Still, it's a change from the Hybrid minivan, and it's the next logical step after launching Waymo One. This is a self-driving ride-hailing service Alphabet Inc. launched in Phoenix, Arizona, with consumers being able to hail Waymo vehicles to drive them to a variety of locations. It was so successful, the company partnered Waymo with several businesses, like Walmart, with curbside self-driving vehicle pickup. Alphabet Inc. even calls its autonomous system the "Waymo Driver".
In today's world of pandemic and social distancing, however, contactless grocery pickup and delivery is quickly becoming the norm, as are all kinds of delivery services. So, what if self-driving vehicles could go pick up our groceries for us? And what FCA vehicle is made for such services?
The Ram ProMaster cargo van, of course. Able to customize the interior in a number of ways with setups called "UpFits", consumers are able to turn their Ram ProMaster into virtually anything, from a mobile office to a delivery service to a multi-person transportation system. So naturally, the Ram ProMaster is the first target for integration of the new Waymo program. An upgrade from Waymo One, now with contactless delivery programs, Waymo Via will be launching with L4 autonomous technology across the FCA fleet. That's pretty advanced – Level 4 autonomy is already the level Waymo has achieved, able to operate in self-driving mode without the intervention of the driver.
"FCA was our first OEM partner and we've come a long way together…The Chrysler Pacifica Hybrid minivans were the first vehicles in our Waymo One fleet and, guided by the Waymo Driver, have now safely and reliably driven more fully autonomous miles than any other vehicle on the planet. Today, we're expanding our partnership with FCA with the Waymo Driver as the exclusive L4 autonomy solution for this global automotive company. Together, we'll introduce the Waymo Driver throughout the FCA brand portfolio, opening up new frontiers for ride-hailing, commercial delivery and personal-use vehicles around the world." – John Krafcik, Chief Executive Officer, Waymo
Okay, now you can get excited. "introduce the Waymo Driver throughout the FCA brand portfolio"? Yes, please! That means all of our favorites – Jeep, Ram, and Dodge, are all going to get some form of self-driving technology in the coming years. That's going to really change things, even more so then the recent electrification of the lineup with models like the Jeep Renegade 4xe rolling out.
Want to find out what happens next? So do we. Follow along with us on Aventura Chrysler Jeep Dodge Ram social media.
Photo Source/Copyright: FCA Media