Dodge Wins KBB Brand Image Award for Third Consecutive Year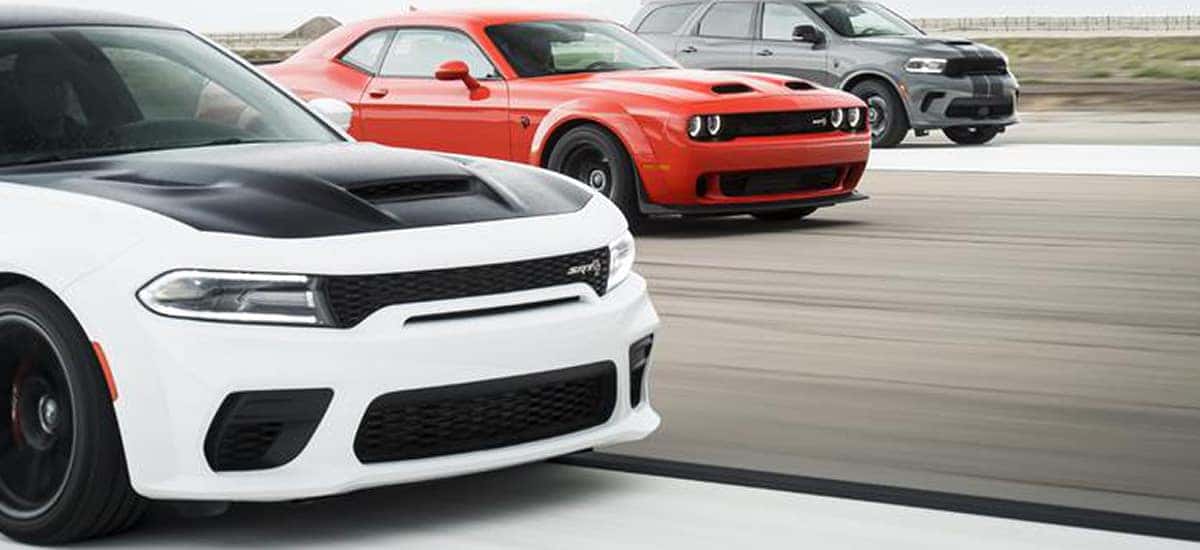 Dodge won the Kelley Blue Book Brand Image Award once again. That makes 2021 the third year-in-a-row that the muscle car automaker won this award, and what can we say? Dodge definitely earns it. Just like the name says, a Kelley Blue Book (KBB) Brand Image Award has to do with how well an automaker lives up to its name. The winner is also based on data from luxury, non-luxury and truck shoppers and annual new-car buyer perception data. Dodge is the number one vehicle that is "fun to drive", and three of its high-performance models were mentioned.
"Dodge represents quintessential American muscle through and through…Aggressive exterior styling with unique heritage design cues immediately draws consumers to the brand. That styling is matched perfectly to unrivaled performance under the hood. Dodge is true to its brand from its styling to its performance." – Isabelle Helms, vice president of research, market intelligence and pricing strategy for Cox Automotive
With the Dodge Grand Caravan discontinued, and no Dodge Journey in sight for 2021, Dodge has officially offered Hellcat-powered, 700-plus-horsepower SRT versions of every model within its lineup. This of course includes the 710-horsepower 2021 Dodge Durango SRT Hellcat. Orders have already begun for this monster of an SUV, but it won't be around for long. Word has it that Dodge pushed this one off the production line to make way for the upcoming Dodge Durango plug-in hybrid. Yeah, the first hybrid model to come from Dodge is an SUV – neat.
The Durango wasn't the only Dodge model mentioned by KBB during the Brand Image Award. Like anyone would forget the new Dodge Charger models and the Dodge Challenger. About a year after the 2019 Dodge Challenger SRT Hellcat Widebody came out, the Charger Widebody was announced. At the same time, Dodge was gearing up the 2020 Dodge Challenger for another high-octane muscle car. Based off of the short-lived Dodge Challenger SRT Demon, this new model was the Dodge Challenger SRT Hellcat Redeye, able to generate 797 horsepower and 707 lb-ft of torque. The model was so popular, Dodge didn't even blink before announcing the same setup for the Dodge Charger with the Dodge Charger SRT Hellcat Redeye.
Of course, Dodge had one last trick up its sleeve for 2021. Just so we all remember who the top dog is in the muscle car word, Dodge also released the 2020 Dodge Challenger SRT Super Stock. As far as we can tell, the model has returned for 2021, still powered by a supercharged 6.2-liter HEMI® high-output V8 engine able to generate 807 horsepower and 707 lb.-ft. of torque. If any brand deserved the KBB Brand Image Award, it's definitely Dodge with how dedicated the automaker is to keeping muscle cars alive. With competitors like Ford and Chevrolet pulling out of the race, Dodge is dominating the automaker when it comes to muscle and high-performance cars. While the automaker wrestles with the choice to start designing and producing alternative fuel vehicles to replace models in the lineup (perhaps the Challenger?), we see the SRT Super Stock as a last "hurrah!"
Looking for a powerful vehicle by the true muscle car automaker? Find your Dodge at Aventura Chrysler Jeep Dodge Ram.
Photo Source/Copyright: Stellantis Media