Dodge Charger SRT Hellcat Gets a Widebody Tuneup Overseas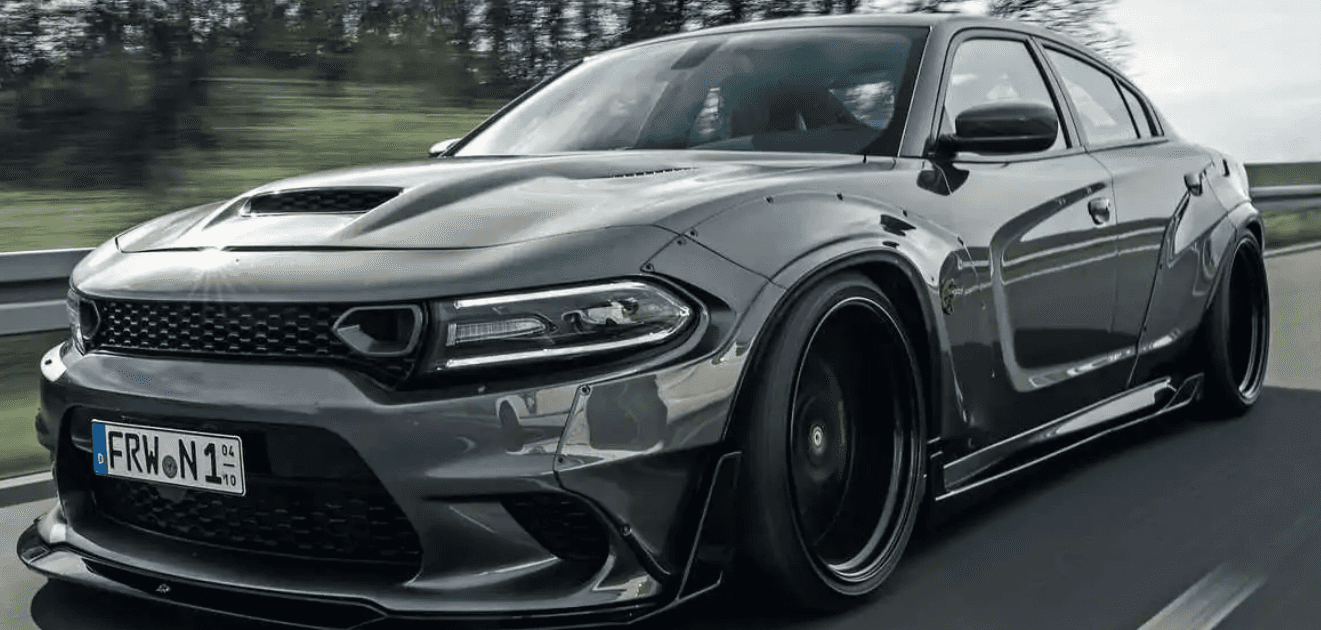 With Dodge going electric, there has been little information since initial release in July 2021 when Dodge announced its upcoming eMuscle lineup. Dodge making an all-electric vehicle? That sounds absurd, but with Stellantis going electric with Dare Forward 2020 and with plans to produce 75 battery electric vehicles (BEV) throughout the rest of the decade, the muscle car automaker will continue to produce its high-performance models like the SRT Hellcat Widebody trims, and there will always be aftermarket shops that love to customize them. A German-based tuning company, S. Bader Karosserie und Lack, owned by Sebastion Bader, is known for tweaking coupes with the likes of the Dodge Charger, and this newest rendition is tweaked just enough to make it seem as slick as it is sinister.
The Dodge SRT Hellcat Widebody was always said to reflect the style of the Dodge SRT Demon after its limited run, and the SRT Hellcat Redeye was an SRT Demon in disguise. After Dodge released the SRT Hellcat Widebody for the Dodge Challenger, it was only a matter of time that would we get a Dodge Charger SRT Hellcat Widebody, too. The initial widebody package came with 20-inch "Devil's Rim" aluminum wheels, extended fender flares that are added to the body, a blacked-out rear lip spoiler, and a scalloped hood. With a widebody kit that extends the wheel arches a little further, the available space for the doors is decreased, but also creates an illusion of a very large Dodge Charger SRT Hellcat made to intimidate. The 2016 2016 Charger SRT Hellcat tweaked by S. Bader Karosserie und Lack spruced up the American muscle look and ended with a monster of a sports car.
Not much changes were made to the powertrain. With a specially tuned supercharged 6.2-liter HEMI® V8 SRT engine under the hood, able to generate 707 horsepower and 650 lb-ft of torque. The exterior takes on some addition changes, aside from the large wheel flares. The widebody kit from S. Bader Karosserie und Lack also adds side sills, a front splitter, extensions to add to the the rear fascia, and a ducktail spoiler that's modest enough but still adds a little flair to the tail-end of the body. To push the sinister look even further, a Redeye-spec hood replaces the stock performance hood. Yes, the Dodge Charger also came with its own SRT Hellcat Redeye model.
For engineering, the initial layout was mainly for appearances. Bader takes the Dodge Charger SRT Hellcat Widebody and also makes it more performance-tuned with 21-inch five-spoke wheels wrapped in 295/35-series tires in the front 355/25-series tires in the rear. With longer axles and 25-mm wheel spacers to fill up those large fenders, the suspension has also been upgraded with adjustable coilovers for more support, along with other underbody components adding to the wider stance of the Dodge Charger. All of this for about $4000 as listed on Bader's website. It's a pretty nice Charger Widebody kit for consumers looking to modify their own Dodge Charger SRT Hellcat.
Want to get behind the wheel of your own Dodge Charger SRT Hellcat? Find the new Dodge Charger at Aventura Chrysler Jeep Dodge Ram.
Photo Source/Copyright: Motor1.com/Sebastion Bader