Dodge Challenger Variants Announced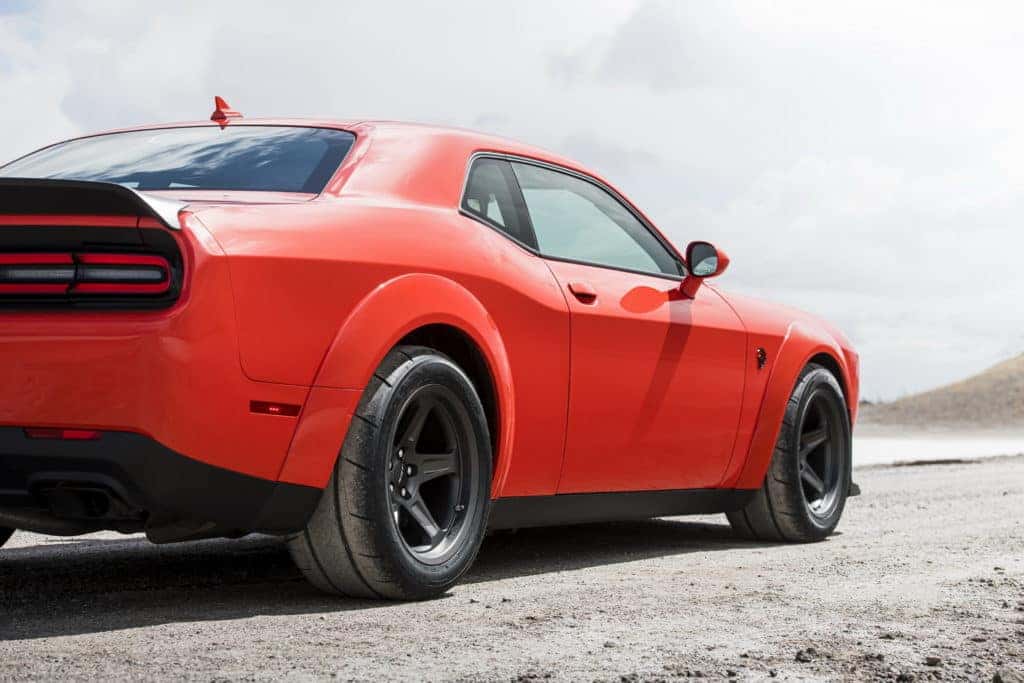 Last week we discussed how Fiat Chrysler Automobiles (FCA) has once again registered the "Cuda" name for trademark in the last decade. What does this mean for the automobile group? It could mean the resurrection of the Plymouth Barracuda under a different name and a different badge. It could even mean a Dodge Cuda for all we know. The problem is, no matter how many times FCA registers the name, that's all it's doing. However, there are reports that Dodge is working on three new variants for the Dodge Challenger and Dodge Charger muscle cars. Wonder what they could be…
It sounds unreal, doesn't it? The Dodge Challenger has been around since 1970, currently only in its third generation since 2008, with the Dodge Charger even younger, and just like a young tyke, the Charger has gone through many changes very quickly, currently in its seventh generation. And yet, there are rumors that Dodge may bring an end to the Dodge Challenger, or Dodge Charger, one or the other, to make way for a new electrified powertrain. A lot of money is on the resurrection of the Cuda to be the first electric vehicle to come from Dodge, with rumors of the Viper coming back to make up for the lack of horsepower in the new vehicle.
Until then, these new variants will still be models we know and love, just different versions. Like usual, although FCA announced these plans for Dodge vehicles not too long ago, the automotive group and respective automaker haven't said anything else about it. The announcement came during a signing of a three-year agreement between FCA and Canada's Unifor union. Unifor national president Jerry Dias confirmed the production of these variants, so at least it's not all rumor. That's always the problem with the auto industry – there are so many rumors and leaked information, it's hard to tell what's real and what's not. Just look at the Jeep Gladiator or even the Jeep Wagoneer, talked about years ago, and still all we get is a small tease of the Wagoneer front fascia. All it took was someone spreading a rumor, and people were left waiting for a vehicle that almost feels like it will never come.
Cruel, right? So at least we know these variants of the Dodge Challenger and Charger models are official. However, that's all anyone knows at the moment. There haven't been any specifics on how these models will differentiate from current Challenger and Charger models, whether they will be trim levels, option packages, or a real deal plug-in hybrid? Before Dodge takes the plunge, the automaker has done everything to remind consumers that it's a muscle car automaker. They released the Dodge Challenger SRT Demon, SRT Hellcat Redeye for the Challenger and Charger models, and the Challenger SRT Super Stock over the last few years. Okay, we get it, you want to be remembered for building muscle cars!
Alas, the curtain is coming to a close.
"I think that electrification will certainly be part of the formula that says what is American muscle in the future…What it isn't going to be is a V8, supercharged, 700-horsepower engine." – Mike Manley, CEO of Fiat Chrysler Automobiles
Now we play the waiting game. Play with us on Aventura Chrysler Jeep Dodge Ram social media. Maybe something will pop up on the Dodge Garage.
Photo Source/Copyright: CarScoops