2018 Chrysler Pacifica Named Best Minivan by New York Daily News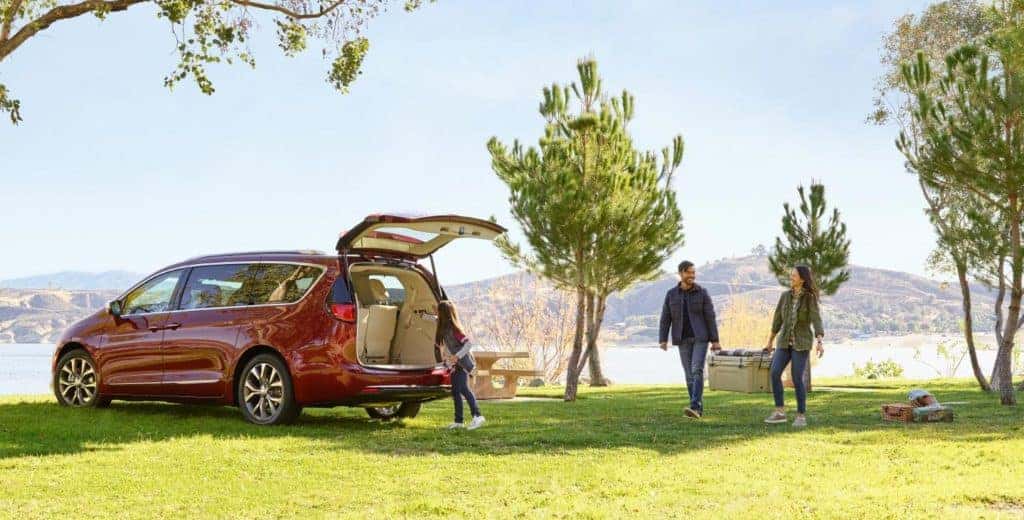 Back in 2017 when the Chrysler Pacifica was first produced, it was the next big thing for the automaker. With a dwindling lineup, Chrysler's jump back into the spotlight came with their Pacifica minivan. Loaded with all the latest tech, like Uconnect Theatre, consumers could go on long road trips while keeping everyone in the vehicle entertained. Then came their new data plan with AT&T and Chrysler that really brought their family van into the new age. Another year, and the Chrysler Pacifica has earned a handful of more awards including the "Best Minivan Award" by the New York Daily News.
Why this is such a big deal is because the New York Daily News has over two million local readers and more than 40 million national unique visitors/readers online. In addition to automotive news, the New York Daily News covers breaking news, politics, sports, entertainment, celebrity, lifestyle, opinion, business and health, and delivers up-to-the-minute reporting via various outlets. Their auto faction covers a fraction of those readers, but it's good to know that 40 million people worldwide are learning how great the 2018 Chrysler Pacifica minivan is.
The automotive section of the New York Daily News reaches more than half a million people each month with original content including car buying advice and guides, in-depth reviews, future vehicle previews, consumer-oriented news, and unique perspectives on automobiles and the industry that creates them. During the New York Daily News Autos (DNA) awards, a jury of twelve automotive journalists evaluated vehicles and selected this year's winners from various categories. The process of picking a winner was pretty original, too. This year, the panel of jurors was asked to rank the vehicles (for each category) in the order that you would recommend them to your family members, friends, and co-workers.
In the end, the the New York Daily News Autos team nominates models that best represent the "DNA" of their specific vehicle category, such as the core requirements and characteristics necessary to credibly serve their expected functions, but also reflect superior genetic makeup in terms of design, engineering, innovation, value, and philosophy. As the original creator of the minivan 35 years ago, the Fiat Chrysler Automobile Group continues to transform the segment with firsts, such as the Chrysler Pacifica Hybrid. In fact, over 78 innovations were invented and developed through the first five minivan generations for the FCA.
"Redesigned just last year, the Pacifica is great minivan made even better by wider availability of its optional plug-in hybrid drivetrain and newly enhanced value equation, and, thus, is a repeat champ … For 2018, Chrysler focused on adding value to its award winner by introducing new trims, as well as offering more standard and optional features at lower price points. Families will further appreciate added amenities, especially in the safety department with all 2018 Pacificas equipped with blind-spot monitoring, rear cross-traffic alert, and rear park assist with automatic braking." – Christian Wardlaw, New York Daily News Auto Editor.
For 2018, as if to commemorate its award-winning prestige, the Chrysler Pacifica is coming out with its "S Appearance" package. Being an appearance package, only aesthetic changes are apparent – customized, athletic look featuring black accents inside and out. We wonder when they'll do something interesting again this year, like the trim they released in 2017 that offers an alternative to leather upholstery. For 2018, the Pacifica minivan will get some safety and tech upgrades though, including standard SafetyTec across all gas and hybrid models, and upgraded Uconnect 4 systems with Apple CarPlay and Android Auto.
In the market for a minivan? They may be a dying breed, but they're still the go-to vehicle for growing families that need space for kids and cargo. With all the convenient amenities and technology available, the Pacifica quickly became the top of the line minivan for 2017 and now 2018. Find your 2018 Chrysler Pacifica today at Aventura CJDR.
Photo Source/Copyright: Chrysler.com