Chrysler Pacifica Might Get AWD in 2021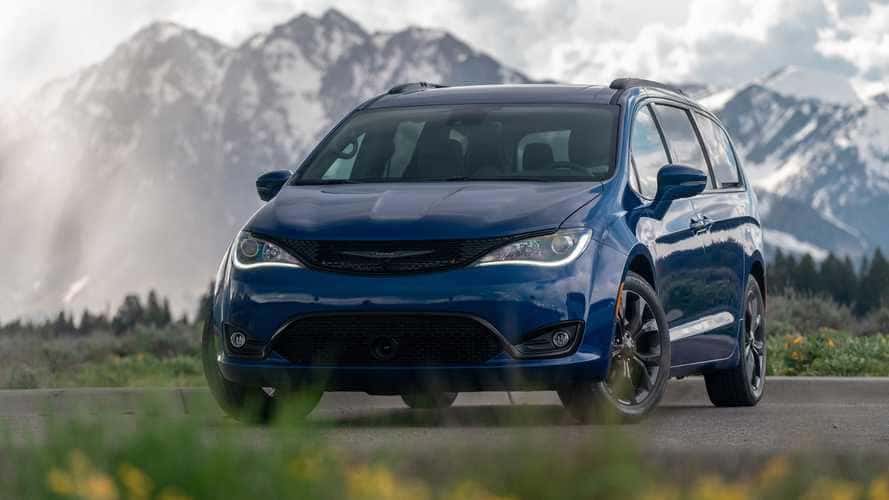 How would you feel if the Chrysler Pacifica minivan received all-wheel drive as an available drivetrain? Rumors of an all-wheel-drive Chrysler Pacifica have been circling the Internet, but would it really be necessary? Why does a minivan need all-wheel drive? Fiat Chrysler Automobiles (FCA) may have been hinting at the possibility, but the 2020 model year hasn't done much to restore our faith, simply adding a Chrysler Red S Edition appearance package – yawn. Isn't it great when an insider report shines a little light on the behind the scenes action and what's really going on? A report published by Mopar Insiders says the family minivan will finally get that all-wheel drive (AWD) system in 2021.
It feels like every automaker is shooting for 2021 these days, when 2020 is where it's at. Even if the Pacifica were to get a drivetrain sending power to both axles, why wait another year? It is really that difficult? From what many on the internet claim, the AWD for the Chrysler Pacifica minivan could very well come from the Jeep Renegade and Compass plug-in hybrid vehicles introduced in March 2019 during the Geneva International Motor Show where the rear axle is powered by an electric motor. Feels a little out of left field, no?
Both SUVs will come equipped with a 1.3-liter turbocharged gasoline engine, and being a plug-in hybrid (PHEV), this also offers a pure electric mode where the consumer can drive 31 miles, emissions free. The only reason we can fathom that the Chrysler Pacifica minivan would get an AWD system and an electric motor is because the Dodge Durango is said to come with eTorque in 2020. Yes, a Dodge Durango mild-hybrid SUV. If Dodge can have it, so can the Chrysler Pacifica, with each brand resting under the FCA umbrella, soon to change with the recent merger between FCA and the PSA Group.
Aside from a possible drivetrain addition, the Mopar Insiders report also details some styling changes we can expect for the Chrysler Pacifica minivan and its sibling, the Chrysler Voyager. Simple things like a new look for the front and rear fascias with a bolder grille and design cues reminiscent of the Chrysler Town & Country minivan from ages ago. Surely, we can't be going backward. Full-LED headlights will be standard across the lineup, along with a new LED signature.
If FCA is giving its minivans a refresh, what does this say about their other minivans, like the Grand Caravan? Although FCA released a 35th Anniversary Edition for the Dodge Grand Caravan, Chrysler Pacifica, and Chrysler Pacifica minivan, rumors say that FCA will be finally putting the Dodge Grand Caravan minivan out to pasture. The plug is said to be pulled by the end of the 2020 model year.
In more positive news, we can expect to see the new Chrysler Pacifica minivan revealed during the first quarter of 2020 according to the report by Mopar Insiders. What do you think? Does a minivan really need AWD, especially in South Florida weather? Join the discussion on Aventura Chrysler Jeep Dodge Ram social media.
Photo Source/Copyright: Motor1.com