Chrysler Joins Amazon with Its Own Storefront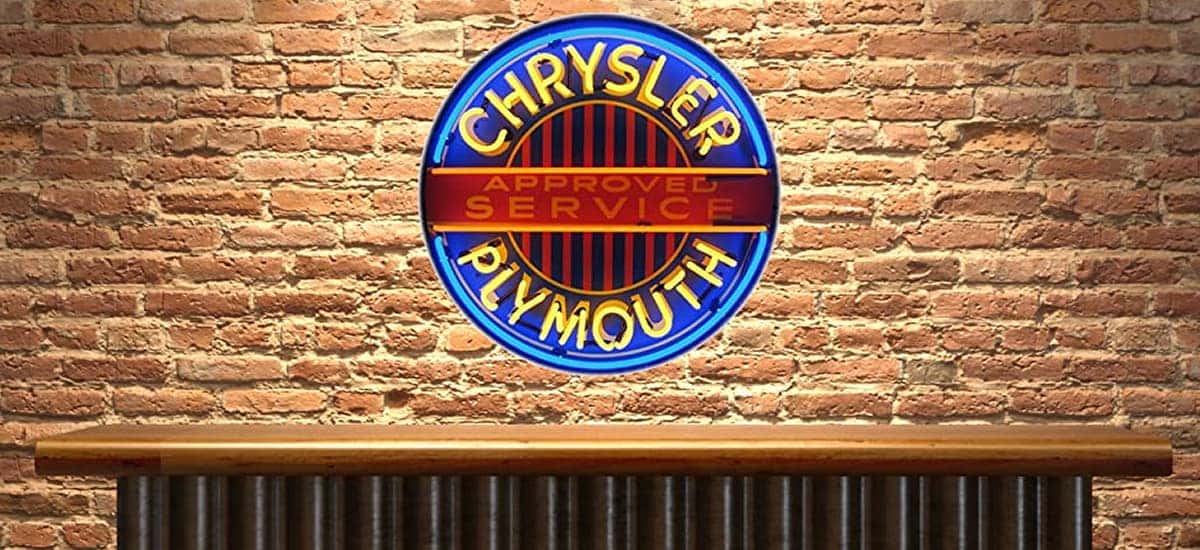 As the world continues to evolve, so will businesses and industries if they want to keep up. Today, so much is digital, aside from the actual physical product – say, a smartphone – everything about it is digital. The same could be said for stores. We may never replace physical stores, people still like to shop and try stuff on before use, but many people also shop online. Amazon is the largest player on the board, and over the last two years, automakers have found ways to open their own storefront and offer brand merchandise to the masses.
Several Stellantis brands have already opened a storefront on Amazon. In 2020, Jeep was the first of the bunch to go digital with brand-name merchandise. By 2021, muscle car automaker Dodge followed suit and also opened a storefront on Amazon to complement Dodge Garage, its central hub for Dodge fans and muscle car lovers to gather in a digital space and purchase merchandise. Shortly after, Ram opened a storefront on Amazon, much for the same reason – selling merchandise. The pattern will most likely continue, and the newest addition is the Chrysler Store, now open to consumers across the web.
"Opening our dedicated Chrysler brand store on Amazon provides an opportunity for our owners, fans and followers in the U.S. to shop for their favorite products across multiple categories and with a seamless online experience…The Chrysler brand featured collections will offer the chance to shop a variety of products from family apparel, van lifestyle merchandise and vintage accessories." – Kim Adams House, head of all brands – licensing and merchandising, Stellantis – North America
Like the brands before it, the Chrysler store will be featuring Chrysler-brand merchandise, such as apparel for men, women and kids, home gear, drinkware, and other accessories. To make it easy for consumers to find what they're looking for, these items will be broken down into several categories – New Arrivals, Best Sellers, Featured Collections, Apparel, and Gear. The last one may send people for a spin. After all, the Chrysler minivan may have added all-wheel drive (AWD) as an option, but the Chrysler Pacifica is not a vehicle that comes to mind when people think "adventure".
When Chrysler talks about "gear" it's talking about home goods, more or less. Click on the category for Gear, and there is currently a bar setup with a "Chrysler Plymouth" neon sign (seen above) for that old school feel. When it comes to visual merchandizing, the Chrysler storefront paired it with "Chrysler-branded" drinkware that seems to contain the classic adult drink, an Old Fashioned (ice and bourbon). Below that is where the real family accessories come in, like toys and games for kids to make the Chrysler fans young, and accessories that don't necessarily need to be added to a vehicle. We're talking baseball caps, tote bags, and phone cases – there is also apparel that replicate car accessories, like a "Buckle-Down Men's Seatbelt Belt Plymouth Barracuda" in place of an actual belt one would wear to tighten their pants. There are also car accessories to make #VanLife much easier, as well as the daily grind between school, extracurricular activities, and daily tasks for van moms, dads, and kids alike.
Items like this are a part of the Heritage and 300 Collection featured on the Chrysler storefront on Amazon. The 300 Collection has items like t-shirts, hoodies, sweatshirts, and phone accessories that feature the sleek, winged 300 grille and 300S badging. For the Heritage Collection, this is where consumers can find unique merchandise, from Chrysler-brand signs like the neon bar sign to literal blankets. If you've always been looking for more ways to show people that you're a die-hard Chrysler fan, this is the way to do it.
Plan on shopping for some Chrysler gear on Amazon? Share with us your new gear or apparel and show your Chrysler pride when you share with us on Aventura Chrysler Jeep Dodge Ram social media.
Photo Source/Copyright: Chrysler