Amazon Orders All-Electric ProMaster Vans from Ram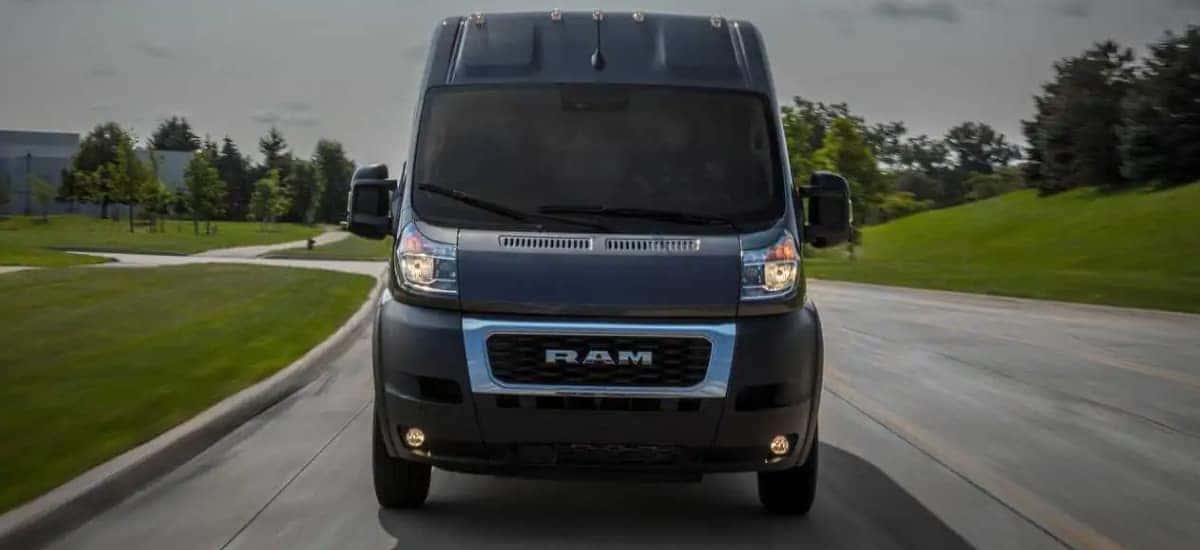 Amazon has been pretty busy getting involved with the auto industry as of late. Since the smart speaker Amazon Alexa came out, consumers have been quickly adapting to the ability to connect their phone to Alexa, and eventually, Alexa to their car. During the 2020 Consumer Electronics Show, Amazon and Fiat Chrysler Automobiles (FCA) introduced a new contract to add Amazon Fire TV into select models. Amazon is also powering the new Stellantis STLA SmartCockpit, debuted in the Chrysler Airflow Concept at the 2022 Consumer Electronics Show. Amazon is also known to be a major backer of electric vehicle startup Rivian and their electric pickup truck, the Rivian RT1. So, of course Amazon would also enter into a long-term agreement with Stellantis that will end with Amazon putting thousands of battery-electric vehicle (BEV) ProMasters on the road every year in America.
"As part of a separate agreement with Stellantis, Amazon will be the first commercial customer for Stellantis' new Ram ProMaster Battery Electric Vehicle (BEV) launching in 2023…Stellantis, with input from Amazon, designed the vehicle with unique last mile delivery features and Amazon will deploy the vehicles to routes across the United States. Building on the current relationship and as part of the long-term agreement, Stellantis and Amazon will be putting thousands of BEV ProMasters on the road every year." – Amazon spokesperson
Amazon will be the first customer to put drivers behind the wheel of the new Ram ProMaster battery electric vehicle in 2023, a year before many Stellantis models broke open the champagne and release all kinds of all-new all-electric vehicles. Amazon is steadfast on expanding its reach and its shipping, and all that travel can cause a lot of emissions – unless, of course, the travel is done by an electric vehicle (EV). As part of its commitment to be net-zero carbon by 2040, Amazon already placed an order with Rivian for 100,000 Prime electric delivery vans through 2030. The agreement with Stellantis will only add onto that.
As noted above, Stellantis and Amazon have been working together for some time now, and in 2018, the two companies collaborated to support Amazon's last mile operations in North America and Europe. Then Fiat Chrysler Automobiles, the automotive group, provided Amazon with tens of thousands of Light Commercial Vehicles (LCVs) to Amazon. These included the Ram ProMaster, Fiat Ducato, and Peugeot and Citroën LCVs. With Stellantis and just about every other automaker out there going electric, the upcoming battery-powered Ram ProMaster will be the automaker's first-ever all-electric model to debut. In 2024, Ram will be introducing the all-electric Ram 1500 pickup truck, and then the rest of electric plans for Stellantis will also come to light. Dodge eMuscle is on the way, Jeep has started releasing 4xe models, and the off-road automaker will be launching its first all-electric vehicle, also during 2023.
All of these all-electric models will be following the one plug-in hybrid SUV many didn't expect – the Dodge Durango Plug-in Hybrid, coming out this year (2022). Be sure to follow along with the new electrification of Stellantis models and plans with Amazon. You can stay up to date when you follow us on Aventura Chrysler Jeep Dodge Ram social media.
Photo Source/Copyright: insideevs.com/Ram Trucks