FCA, BMW, and Amazon Debut Fire TV for New Models at CES 2020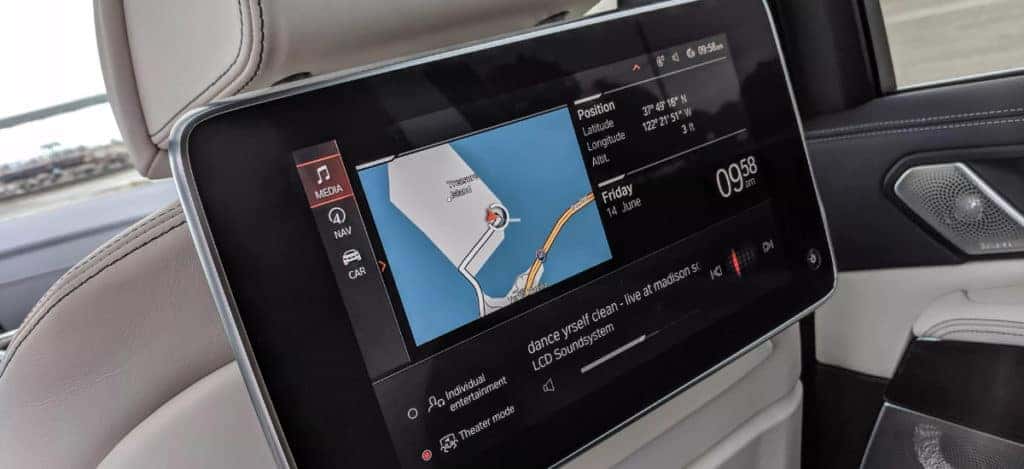 The 2020 Consumer Electronics Show is happening between January 7 – January 10, 2020. Although the title may say "consumer electronics" many automakers and brands tend to show up at the Consumer Electronics Show (CES) for a CES Auto Show. After all, we're all consumers of automobiles just as much as we are for electronic devices and tools. CES 2020 is the perfect time to show off the latest technology an automaker will be bringing to the market in the coming years, sometimes as soon as 2021. This year, Fiat Chrysler Automobiles (FCA), BMW, and Amazon have joined together to bring consumers Amazon Fire TV.
Seatback TV screens are nothing new. Anyone who has been on a long bus ride may have watched a movie overhead. Consumers can find seatback tv screens and other similar devices on many vehicles like the Dodge Durango with an available compatible dual-screen video system, rear DVD entertainment center, and a rear seat video system, or the Chrysler Pacifica with Uconnect Theater. So, what makes a Fire TV in an automobile so special?
Well, first – what is a Fire TV? Not everyone has one, not in the age of constant steaming services popping up. There was also a Fire TV stick that could be considered the stone age version of streaming, when someone had to use a device or disc that would use wi-fi to connect to a server and then stream content. The Fire TV device comes in two form factors, Fire TV set-top box and the aforementioned Fire TV Stick, a much smaller device the size of an HDMI plug-in stick. Both deliver digital audio and video content streamed from the internet to a high-definition television.
Now imagine this in a car. We already have vehicles with wi-fi hotspots, really almost any FCA vehicle with the Uconnect infotainment system has the option to add a wi-fi hotspot. Installing a device that requires wi-fi to function properly is no large task. Why this didn't happen sooner is anyone's guess – the auto market is always behind, that's a fact, but automakers are also smart and wait to see what works and will continue to sell for years to come versus investing on a one-trick pony. So, what does this mean for consumers?
With a Fire TV System, consumers (mostly second and third-row passengers), will be able to stream content via the Wi-Fi or car's built-in LTE connection. Some parents may be groaning, obsessing about how much that's going to cost keeping junior busy on the three-hour road trip. That's where Amazon makes the money. The streaming service will also offer offline viewing. Download a couple of shows, a full season, or even a movie and you're all set. Amazon is slowly making a name for itself in the auto industry with plug-in devices like an Amazon Alexa remote device and integration of the virtual assistant. What could be the next step? Maybe an Amazon-powered infotainment system, wouldn't that be something?
In the meantime, there is no set date on the installation and/or production of these Fire TV-ready vehicles from neither FCA or BMW. Most likely the first vehicle will be a crossover or SUV. Be on the lookout for the latest news from Aventura Chrysler Jeep Dodge Ram social media.
Photo Source/Copyright: Antuan Goodwin/Roadshow