35th Anniversary Special Editions for FCA Minivans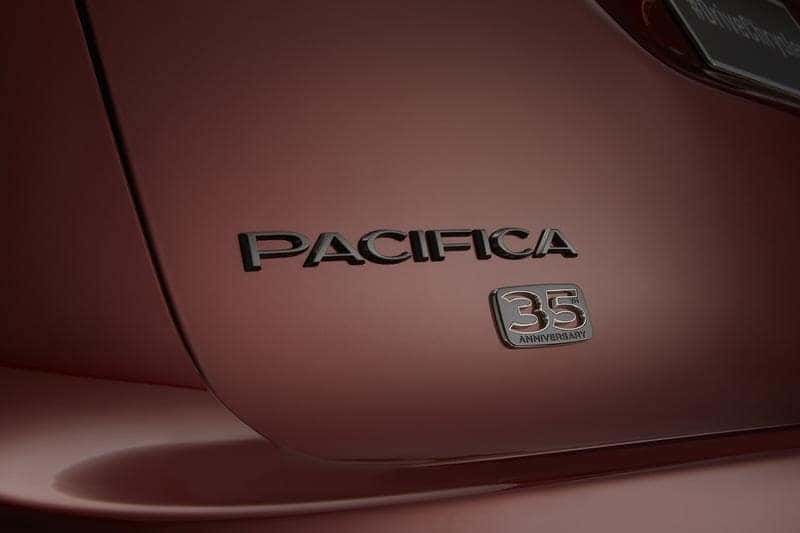 When it comes to Fiat Chrysler Automobiles (FCA), the automotive group is known for a lot of things. The custom auto shop and co Mopar is FCA-owned, their very own Chrysler Pacifica Hybrid has become the foundation of the successful Google Waymo and Waymo One launch, and their 2019 Dodge Challenger SRT Hellcat Redeye is the second highest horsepower from a factory-produced vehicle, next to their original Dodge Challenger SRT Demon (no longer available). FCA is known for one other thing though – this automotive group practically launched the minivan segment of the auto market and has pioneered it for the better part of nearly four decades, and still going strong with a 55-percent market share of minivan sales. It's actually been 35 years to be exact, and to capitalize on that, Chrysler and Dodge have released 35 Year Anniversary Special Editions of their respective minivans – the 35th Anniversary Edition Chrysler Pacifica and Dodge Grand Caravan.
35th Anniversary Special Editions
Celebrating thirty-five years, with the Chrysler Pacifica and Chrysler Pacifica Hybrid making up most of Chrysler's lineup, these two minivans get the 35th Anniversary deets. Both models feature new badging, such as a Liquid Chrome Chrysler Wing badge on the exterior, and an all-black interior with Cranberry Wine accent stitching, and some upgrades in terms of technology as the cherry on top. Oh, and for those who want a sportier looking minivan and not fall to the whims of soccer-mom, the Chrysler Pacifica still had the S Appearance Package available.
Known as "blacking out" an automobile, the S Appearance Package gives the Chrysler Pacifica a black paint job, gloss-black accents, including a black grille, black headlight accents, black Chrysler badges, 18-inch black alloy wheels (can be upgraded to 20-inch wheels, also in black), and an all-black cabin with an "S" embroidered onto the seatbacks. The S Appearance Package also comes available with a black roof rack. This entire style change only costs $595, and the 20-inch wheels cost $400 more. What a great way to celebrate 35 years.
The cabin of the 35th Anniversary Special Edition Chrysler also features McKinley and Nappa leather perforated seats, steering wheel, door trim, a 35th Anniversary embroidered logo on the front floor mats, a memory driver's seat, Mopar overhead DVD entertainment system, and the dual-pane sunroof. Inside the Dodge Grand Caravan, this minivan also comes with the Liquid Chrome Chrysler Wing badge on the exterior, an all-black interior with Cranberry Wine accent stitching, and its own nice additions. They include heated front seats, a heated steering wheel, a Piano Black console, 35th Anniversary embroidered logo on the front floor mats, a power driver's seat, navigation radio, and Stow 'N' Go second-row bucket seats.
"We created the minivan segment, we're proud of our place in it, and we will continue to innovate like we've done with the first hybrid minivan, industry-exclusive Stow 'n Go seating, Uconnect Theater with 10-inch touchscreens in the second row and much more. More than 14.6 million families have created lasting memories in their minivans throughout the past 35 years, through home projects, road trips, soccer practice, you name it. There is no better way to commemorate the anniversary of the people mover that does it all, than by introducing an edition that offers even more value to today's families." – Steve Beahm, Head of Passenger Cars, FCA North America.
Here's to the future of the minivans! Check out what makes the Chrysler Pacifica and Dodge Grand Caravan icons of the minivan segment. Take a test drive at Aventura Chrysler Jeep Dodge Ram.
Photo Source/Copyright: TopSpeed.com