2022 Ram Lineup Gets Uconnect 5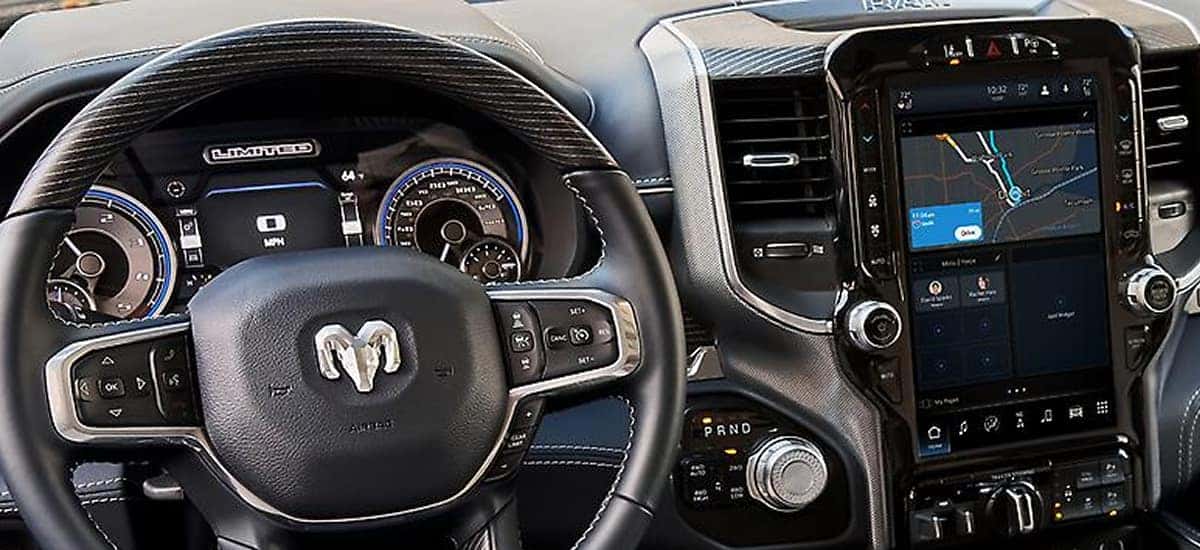 Uconnect 5 is the fifth generation of the famous infotainment system made popular by Fiat Chrysler Automobile (FCA) brands, now Stellantis. Initially only found in Chrysler models, the infotainment is slowly making its way throughout the lineup to bring the system to more consumers and to attract new buyers. First announced in 2020, there were a number of great features being introduced. With summer finally ending in 2021, Ram Truck is breaking out the new 2022 lineup with Uconnect 5 for more features and capability for pickup truck and commercial fleet owners.
"A competitive advantage of our Uconnect 5 system lies in its ability to align with customer needs using personalization and unique content for each brand…The features and user experience are tailor-made for Ram trucks and Ram commercial vehicles, and will continue to expand with the digitalization of mobility." – Mamatha Chamarthi, Head of Software Business and Product Management
Like all infotainment systems, Uconnect 5 offers the standard features a consumer would expect, plus some new ones that will make car-person-phone connectivity almost seamless. Wireless Apple CarPlay and Google Android Auto have been popping up in vehicles in recent years, but Uconnect 5 can handle input from two devices at once and set priority for things like navigation, music selection, and text messages. Speaking of navigation, Uconnect now comes with TomTom, including traffic and connected services for a safe and smooth journey down to the last step, thanks to Last Mile Navigation that doesn't stop navigating until the driver physically arrives, based on the location of their phone, not the vehicle, via the Uconnect companion smartphone app.
Voice recognition is also an old trick for automobiles, but how well it works and what it can do is where a vehicle can separate itself from the rest of the market. With the new 2022 Ram pickup trucks, consumers can speak more organically, saying things like "change the temperature to 70 degrees." The system even has its own wake-up word, "Hey Ram," just like the Amazon Alexa. Wouldn't you know, the 2022 Ram lineup will also offer Amazon Alexa with the Uconnect 5, offering consumers the ability to bring their favorite podcasts and audiobooks with them on the drive, as well as have access to the rest of the features found in the Alexa app.
Ram Telematics and the new Telematics Box Module (TBM) moves around large amounts of data over-the-air as well as sending information to Ram's own data cloud. Able to aid person owners and fleet owners, the TBM uses a built-in cellular network for notifications dealing with Vehicle Health Reports, Vehicle Health Alerts, and the Ram mobile app. Over-the-air capability also allows for software updates to download and load automatically. For those in charge of a fleet, all of the data on vehicles can be packaged and sent to the fleet owner, making it easier to make decisions organizing routes, changing vehicles, driver changes, etc.
The new Uconnect 5 also offers a lot of customization options. Able to design the home screen to have a more familiar and intuitive layout, consumers can put their most used features of the vehicle on the home screen, such as a towing mode when hauling a heavy payload, up to 37,100 pounds in a Ram 3500. Consumers can get the information they want displayed where they want so they can keep an eye on performance, vehicle diagnostics, or even have shortcuts to apps, such as the Off-Road Pages app added with the Ram's Off-road Package. The Uconnect mobile app is available, offering the simple connected features like starting the engine, and lock/unlock doors, but also comes with Assist Call when trying to figure out the new Uconnect system; Stolen Vehicle Assistance for tracking a vehicle's location; Family Drive Alerts that deliver notifications over when boundary, curfew, and speed limits are passed; and Valet Alert mode that lets the driver know if someone else is driving their vehicle.
Uconnect 5 is a real game-changer. Now, Ram Truck owners get to enjoy all the added features with the 2022 lineup. Find your 2022 Ram pickup truck at Aventura Chrysler Jeep Dodge Ram.
Photo Source/Copyright: Stellantis Media