Why the 2020 Jeep Wrangler EcoDiesel is SO Good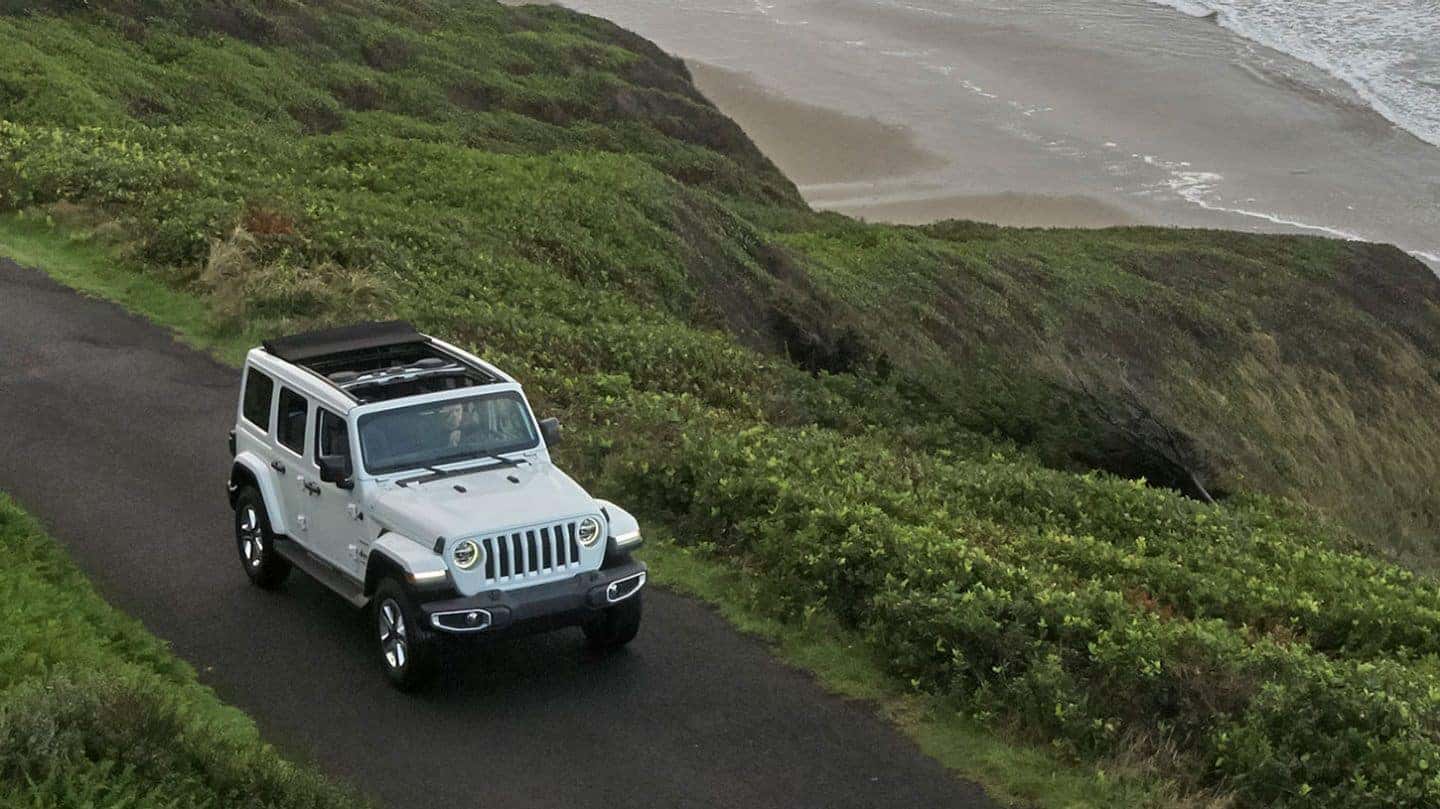 When Fiat Chrysler Automobiles (FCA) first announced the all-new third-generation 3.0-liter V6 EcoDiesel was going under the hood of the 2020 Ram 1500, truck drivers rejoiced. This V6 EcoDiesel engine was what they were waiting for. Who knew that FCA would continue to expand the option to other automakers under the umbrella, like another top-selling brand – Jeep®. More importantly, why not put that V6 engine inside of the first Jeep vehicle known to man? Yes, the 2020 Jeep Wrangler is also coming with an EcoDiesel engine option, and we couldn't be happier about it. In fact, we've listed some of the great things to look forward to with a 2020 Jeep Wrangler with EcoDiesel.
Power and Fuel
Diesel has been said to be a big favorite of truck drivers, usually those that drive commercial, but the everyday consumer also likes to drive a truck that sips the same gasoline as its larger cousins. With many Jeepers also developing some interest, the 2020 Jeep Wrangler comes with the option to switch out the powertrain for the turbo-diesel engine on every trim level*. Yes, even the base Wrangler Sport can come equipped with the turbo EcoDiesel V6 engine.
That's great, because that means no Jeeper has to go for the pricey and high-end Jeep Wrangler trims if all they're looking for is a boost of torque and the kind of mileage only a diesel engine can provide. Churning out 260 horsepower and 442 lb-ft of torque, a 2020 Jeep Wrangler sounds impressive. Boasting the best MPG ever with up to 22 mpg in the city and 29 mpg on the highway (combined EPA rating of 25 mpg), this may not give a hybrid vehicle a run for its money, but it's miles better than the standard 3.6-liter V-6 or optional turbocharged 2.0-liter four-cylinder engine options.
Off-Road Engineering
The EcoDiesel affects the capabilities of the 2020 Jeep Wrangler in a good way. With great response to the throttle, all that torque generated by the turbo diesel engine is just a touch away. This makes the Jeep Wrangler EcoDieslel an amazing option for going off-road – we all know rock-crawling and off-road adventure is all about the torque. Able to tackle any obstacle thanks to solid front and rear axles, with an eight-speed automatic transmission (standard) delivering the power to all four wheels, this is one smooth operator. If looking to really test the limits of going off-road with EcoDiesel, the Wrangler Rubicon trim comes with underbody skid plates, locking front and rear differentials, and all-terrain tires.
Still Entertaining
Have some passengers that don't go nuts overtaking the road less traveled? That's fine. The 2020 Jeep Wrangler still comes with an easy-to-use Uconnect 4 interface on an available 7- or 8.4-inch touchscreen display. Upgrading to Uconnect 4 also grans the consumer with Apple CarPlay and Google Android Auto compatibility. Tunes will sound great through the standard 8-speaker system, but the option to upgrade to an Alpine Premium Audio System is available on all four-door 2020 Jeep Wrangler trims past the Willy Sport (Sport S). The option to upgrade to Uconnect 4 also starts at the Sport S trim level.
Interested in checking out the 2020 Jeep Wrangler EcoDiesel for yourself? Contact us at Aventura Chrysler Jeep Dodge Ram today.
*Four-door models only
Photo Source/Copyright: Jeep.com