U.S. News & World Report Names Ram Truck as "Best Truck Brand"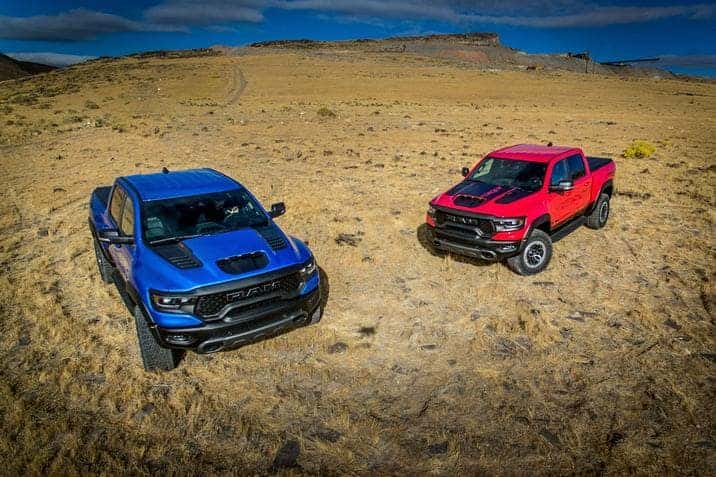 It's a great month for the Ram Truck auto brand and its full lineup of pickup trucks and cargo vans. Named as one of the best brands for certified pre-owned value by Vincentric, the Ram ProMaster and Ram ProMaster City stood out. This week, Ram pops ups again, this time as the "Best Truck Brand" by another well-known name in the industry. This time, it's U.S. News & World Report, and Ram adds one more award to its walls for another year before the end of 2022.
"For the fourth consecutive year, Ram wins the Best Truck Brand award on the strength of the Ram 1500, which is one of the few trucks on the market to make the case for itself as both a work vehicle and a daily driver. The Ram 1500's interior features a high-tech infotainment system with intuitive controls and a huge touchscreen…Meanwhile, the interior quality and materials found on uplevel Ram trims keep pace with what many luxury SUVs offer. The Ram 1500 features a coil-spring rear suspension that makes it comfortable enough for commuting but capable enough for serious towing and hauling." – Jim Sharifi, managing editor of U.S. News Best Cars
Yes, for four years-in-a-row, Ram Truck has won this award from U.S. News & World Report. A global leader that covers many topics – Education, Health, Money, Travel, Cars, and News, plus 360 Reviews platforms – U.S. News & World Report is a trusted name that helps to empower citizens, consumers, business leaders, and policy officials when it comes to the important decisions that can affect their daily lives. Doing business since 1933, more than 40 million people visit USNews.com each month for research, especially when entering the market for a new car. With objective rankings, independent reporting, data journalism, and consumer advice, U.S. News & World Report tells consumers all they need to know about automakers and the models in the market.
The Best Vehicle Brand awards covered 38 brands this year, and Ram Truck stood out amongst the rest. Recognizing industry-wide excellence for cars, SUVs, trucks, and luxury vehicle segments, these awards help bring certain brands to the top of the list for consumers that need to identify which brand should be at the top of their list when shopping for a new vehicle. Each winner of the U.S. News & World Report Best Vehicle Brand receive an overall score for each model in the lineup, and the highest overall average score is named the winner in its respective category. These scores are the culmination of U.S. News Best Cars rankings, derived from a combination of safety scores, reliability data, and the consensus of the automotive press.
A prestigious award to earn, Ram Truck keeps bringing some of the best pickup trucks to the market. Pushing the boundaries with trucks able to go off-road, like the Ram 1500 Rebel TRX model, and going electric with the rest of Stellantis, we should see the first all-electric Ram 1500 joining the electric Ram ProMaster cargo vans sure enough. Keep an eye on various Stellantis brands when you follow us on Aventura Chrysler Jeep Dodge Ram social media. Find an award-winning truck when you shop for a Ram pickup truck at Aventura Chrysler Jeep Dodge Ram.
Photo Source/Copyright: Stellantis Media