U.S. News Names Three FCA Minivans as Best for the Money in 2019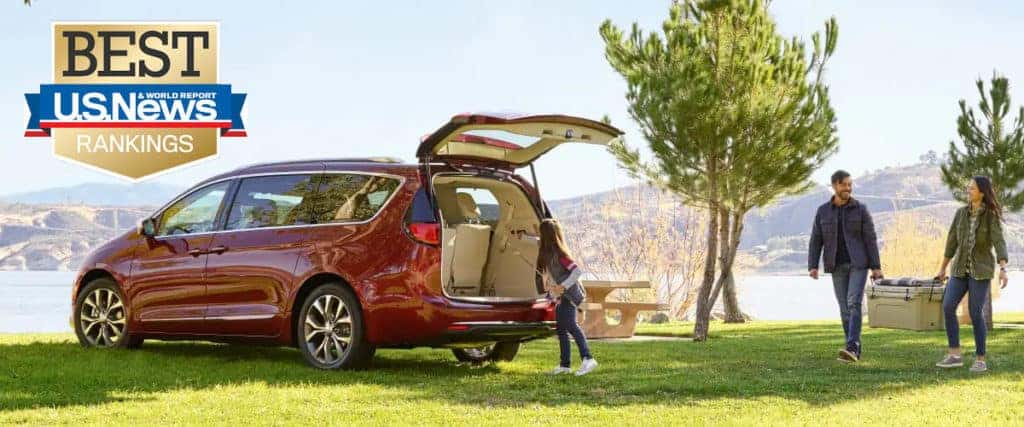 U.S. News & World Report is back at it again, putting together some of their many lists that appear throughout the year. These lists can cover a wide variety of topics, but here, we're interested in what U.S. News has to say about cars. Why? U.S. News & World Report is a respected piece of literature that is a recognized leader in college, grad school, hospital, mutual fund, and car rankings. Known as a media company that publishes news, opinion, consumer advice, rankings, and analysis on a multitude of subjects, U.S. News recently wrapped up their "6 Best Minivans for the Money in 2019" list. It's no surprise Fiat Chrysler Automobiles (FCA) is mentioned more than once in this list.
6 Best Minivans for the Money in 2019
U.S. News ranks the best minivans on the market based on the best combination of quality and value for the consumer. These rankings come from expert reviews from the automotive press, as well as safety and predicted reliability data to ensure quality and unbiased report. Value is also determined with TrueCar average transaction prices and Vincentric five-year total cost of ownership data.
Although receiving a slightly higher score than its internal combustion counterpart, the Chrysler Pacifica is a little low on the list due to its price. With a starting MSRP of $39,995 (plus destination fee), it may not be for the budget shoppers, but it is ranked at the number two spot in U.S. News minivan rankings. Some of this comes down to features already found in the Pacifica minivan, such as a rear-seat entertainment system and an intuitive infotainment system. A lot of the quality comes down to its interior comfort and convenience, along with the available tech. Plus, with the best fuel economy in its class, from a value perspective, the Chrysler Pacifica Hybrid will save consumers on fuel and a federal tax credit that may allow the hybrid minivan to pay the difference itself.
A finalist in the list, the Chrysler Pacifica only costs $26,985 (plus destination fee) to start. When it comes to quality, alongside its tech and style shared with the hybrid sibling, consumers are happy to know that this model comes with Stow 'n Go seating in the second and third row. Unavailable in both rows of the hybrid variant due to the placement of the battery, the Pacifica minivan has plenty of cargo storage and seating configurations available – 243 to be exact. $10,000 less than the hybrid and a few thousand less than its competitors, the Chrysler Pacifica definitely earns a finalist spot on the list of "6 Best Minivans for the Money in 2019".
Surprised? Although the Chrysler Pacifica and Pacifica Hybrid are the popular minivans today, FCA owned the minivan market at a time with the Dodge Grand Caravan. This is the minivan that made Stow 'n Go seating a landmark for the minivan segment, and exclusive to FCA, no other automaker can provide these seating and storage options. A rearview camera comes standard, as well as an infotainment system with a 6.5-inch touch screen and six-speaker sound system, but the interior of the Dodge Grand Caravan hasn't changed much with the time. Although it's cost is considerably low, with a starting MSRP of $26,780 (plus destination fee), not even the highest trim will offer the features found on competitors. Dodge needs to give this vehicle as much love as its muscle cars.
Do you agree with these vehicle choices? Three-out-of-six is pretty dominating for FCA. Let us know your thoughts on Aventura Chrysler Jeep Dodge Ram social media or click the links above to learn more about each minivan.
Photo Source/Copyright: Chrysler and U.S. News