Three Vehicles to Drive While Watching the Leaves Fall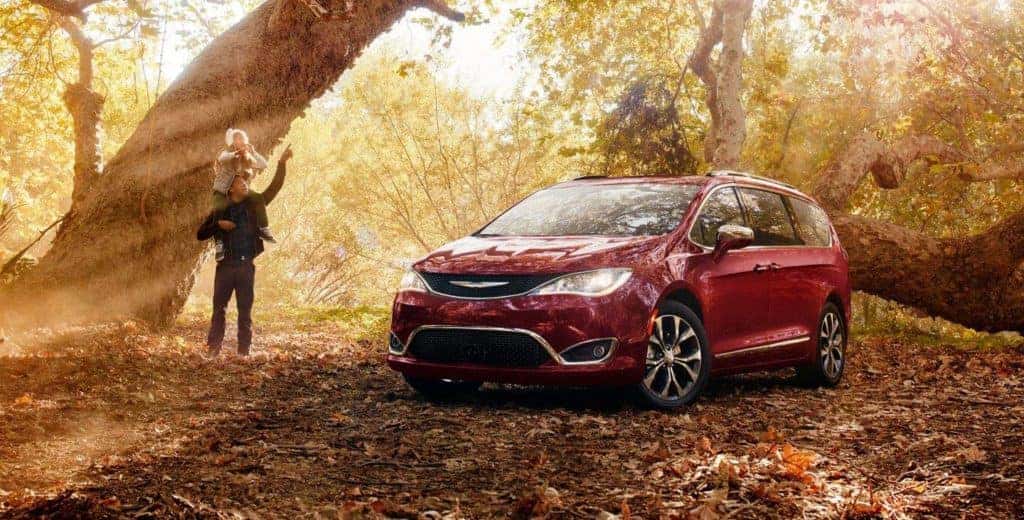 Ah, Autumn. The seasons are changing, the wind is picking up for a cool breeze, and the leaves are starting to fall. Well, not here in Florida maybe, but in the northern parts of the country, leaves turn from green to brown, and eventually fall. For some, it's an interesting spectacle to see – for others, it just means a whole lot of yard work. However, if seeing leaves other than shades of green or brown have never been an experience for yourself or your family, it might be a good time to plan a road trip to watch the leaves fall. To make the best out of such a trip, we picked three vehicles that we think will do wonders for a little getaway.
2019 Dodge Grand Caravan
Made up of the same three trims of the 2018 model, the 2019 Dodge Grand Caravan has a simplified lineup that offers consumers a little more bang for their buck. With the highest trim nearly shaving off $32,000 it's almost too good not to get. Not only does the 2019 Dodge Grand Caravan offer many options for technology, we all know how troublesome it can be to keep the little ones busy on long road trips, but the Dodge Grand Caravan is also great for tailgating. The SXT trim comes with third-row Stow 'n Go tailgate seats that can be flipped over to face the rear of the vehicle. Pop open the trunk, and it's a comfortable first row seat to a colorful show of foliage.
If there's one thing a hybrid is good for, it's the fuel economy for a long road trip. When it comes to a hybrid minivan like the Chrysler Pacifica Hybrid, well, then it's even better. Not only does the Chrysler Pacifica Hybrid mimic the original Chrysler Pacifica in nearly every way, but it also offers the option to get Uconnect Theater with Wireless Streaming. All the family-friendly features of the Pacifica were shown off during a commercial series between Chrysler and Sesame Street, one of which was the "Are We There Yet?" app, found in the Uconnect Theatre, to keep that common question at bay during a long trip. Like the Pacifica, it also comes with a Tri-Pane Panoramic Sunroof for a great view of everything above.
Speaking of sunroofs, the 2019 Jeep Cherokee returns with its CommandView Dual-Pane Panoramic Sunroof to give the front and second row a great view of the sights. If thinking of travelling far north, a large window built into the roof will make for a perfect way to check out the colorful leaves above while staying warm inside the cabin of the Jeep. Also a in a great price range, the highest trim (Overland) costs only a little more than $36,000 and offers even more features to keep warm during late-Autumn travels. Heated front seats can be found in the Limited and Overland trims, and heated second-row seats can only be found in the Overland trim – keep everyone warm and happy!
Have any other choices for travelling to watch the leaves change? Let us know on Aventura CJDR social media. Or if in the market for your own road trip vehicle, find your Dodge Grand Caravan, Chrysler Pacifica Hybrid, or Jeep Cherokee at Aventura CJDR today.
Photo Source/Copyright: Chrysler.com