Sesame Street Teams Up to Promote the Chrysler Pacifica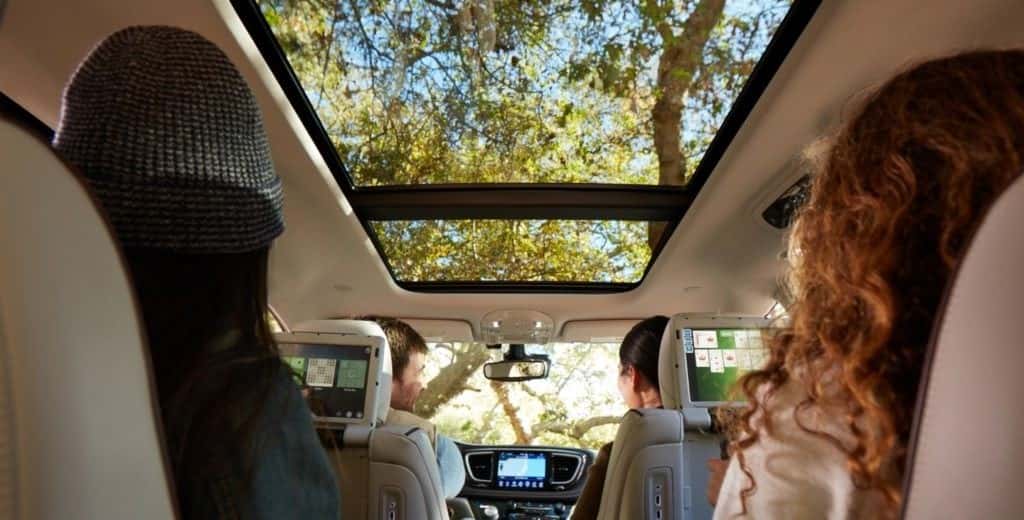 Listen! Drive! Surprise! That's the name of a new series of advertisements by Chrysler for the Chrysler Pacifica. We first had ads with popular comedian Jim Gaffigan to point out the many features the Pacifica has for families. However, if that didn't drive the point home, Chrysler decided to implement child actors and the children's show most of us probably grew up with – Sesame Street! The puppets and kids highlight some of the same features already covered, but point out a few more available features that really make the Chrysler Pacifica a family minivan.
Space, and Not Just for Passengers
Yes, in the regular Chrysler Pacifica (not the new hybrid), up to eight passengers can sit inside the cabin with ample space to sit back and relax. If all that room isn't needed, or some cargo needs to be placed in the middle of the van, no problem. Built into the floors of the cabin are easy-to-use in-floor storage compartments in the second and third rows of seats. If the second or third row seats need to be put down, the Stow 'n Go seats can be folded up and stored in the built-in floor storage compartments.
Technology
Technology is a big part of the Chrysler Pacifica, making it easy for the driver and passengers to not only stay informed but also entertained. Make use of Uconnect and other available features to check the weather, traffic reports, stream music, and more. In the back, with UConnect Theater and rear seatback video screens, passengers can access apps, watch movies, play games, and listen to music. For the kids who can't stand being in a car for too long, they can also check the Uconnect "Are We There Yet?" app for keeping track of the trip.
Side note. There is also special technology implemented into the Pacifica Hybrid, which is a PHEV, or plug-in hybrid electric vehicle, and it can use just gas or just electricity or a combination of both. When operating hybrid mode, the vehicle has an average fuel economy of 84 MPGe, and when powered by just the battery, the vehicle can travel gas-free for 33 miles.
Comfort and Convenience
Don't forget about the many convenient features in the Pacifica. Almost everything is hands-free with automatic sliding doors and a liftgate that just needs a single swipe of one's foot under the vehicle to open. Sliding doors are also available with one-press buttons to automatically open and close doors with a single push. In addition, the keyless remote makes it easy to get in and out of the minivan.
If looking for comfort, look no further. The cabin is built with active noise cancellation to nearly mute the noise of traffic and the powertrain of the Chrysler Pacifica. The front seats can also be wrapped in leather and are heated, or ventilated, or both depending on availability. The steering wheel can also be heated, but not necessary in this hot South Florida weather. If ever stuck in traffic, just look up through the panoramic tri-pane sunroof for some stargazing at night, or an open breeze to cool off.
Safety
Safety is always important in a family car, and aside from advanced and automatic safety features such as full speed forward collision warning plus and adaptive cruise control, there are safety features that just make life a little easier. Maybe the driver has a neck ache or has too much cargo to check their blind spot, but needs to turn around. That's where the 360-degree camera will come in handy to see all around the vehicle's immediate vicinity. Furthermore, a convenient safety feature is automatic parallel parking – let the Chrysler Pacifica parallel park for you! Just follow the directions presented on the touch screen display.
Does this all sound good? We have plenty of Chrysler Pacifica minivans in stock.
Photo Source/Copyright: Chrysler.com