The Dodge 1320 Is Available in 2020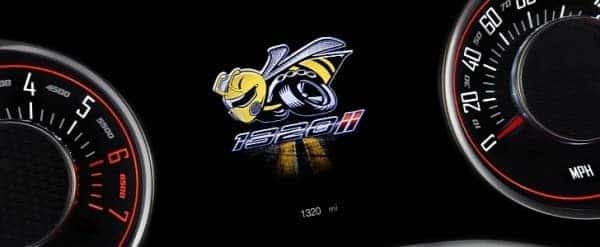 Have you forgotten about the Dodge Challenger Scat Pack 1320? Orders for this special edition started in November 2019, and yet it seems like the Scat Pack 1320 has been forgotten. Perhaps the Limited-production Challenger 50th Anniversary Edition was too distracting, or consumers are holding out for the new 2020 Dodge Charger GT AWD. Whatever the case, it seems like the Dodge Challenger Scat Pack 1320 has slipped most people's memory. Let us remind you that this is, in fact, a special edition. Do you really want to miss out on buying a special edition of the Dodge Challenger Scat Pack 1320? You never know when they'll run out.
1320 Club
Let's take a look at where this special edition started. A year ago, Dodge created a website known as Dodge Garage that was supposed to serve as the home base for, well, everything Dodge. From content to concept, consumers can find it on Dodge Garage, as well as constant updates about Dodge swag and events. It also served as a website for racers to show off their racing times and compete on the Leaderboard. Most importantly, Dodge Garage introduced the 1320 Club.
"The 1320 Club provides our Dodge brand enthusiasts with an exclusive online destination to record and share their official quarter-mile achievements within the drag racing community…With more Dodge brand enthusiasts than ever wanting to be part of our 'brotherhood of muscle,' the addition of the 1320 Club to the Dodge Garage further expands the ultimate digital content hub where muscle car and race enthusiasts can find the latest on all things Dodge, SRT and Mopar." – Steve Beahm, Head of Passenger Car Brands – Dodge, SRT, Chrysler and FIAT, FCA – North America.
What made the 1320 Club special?  Dodge owners could get their own specially designed achievement badges, available for purchase, for their vehicles. These badges were only produced in gray for Stock or red for Modified, but the following badges can be earned: Complete a quarter-mile run anywhere between 8.0 and 13.9 seconds; Cover 60 feet between 1.4 to 2.0 seconds; and/or hit a top speed, ranging from 105 to 170 mph. A special package came with the introduction of the1320 Club – this included a Torque Reserve System, Line Lock, Launch Assist (with track-friendly traction control), Launch Control, an SRT three-mode adaptive suspension system (with Drag Mode), deletes the passenger and rear seats, a 3.09 limited slip differential, 41-spline rear axle shafts, a Brembo front braking system with 4-piston calipers, low-gloss black 20×9.5-inch aluminum wheels with knurled bead seats to prevent tire slip, and Nexen SUR4G Drag Spec 275/40R20 street-legal drag radial tires.
The 1230 Edition seems to have become lost in all the news. According to Mopar Insiders, a trusted publication about what's happening in the auto industry behind the scenes, although the 1320 edition was offered in multiple paint jobs, only a few have been purchased – at the moment, the 1320 for 2019 Pitch Black sold 232 units  and Maximum Steel sold 13. For consumers still interested, there's hope. If not looking to buy or lease the 2019 model, a special report from Mopar Insiders claims that the 1320 will also be sold during the 2020 model year.
Check back in with Aventura Chrysler Jeep Dodge Ram on social media to learn more.
Photo Source/Copyright: AutoEvolution