The Chrysler Pacifica Has All These Great Pet-Friendly Features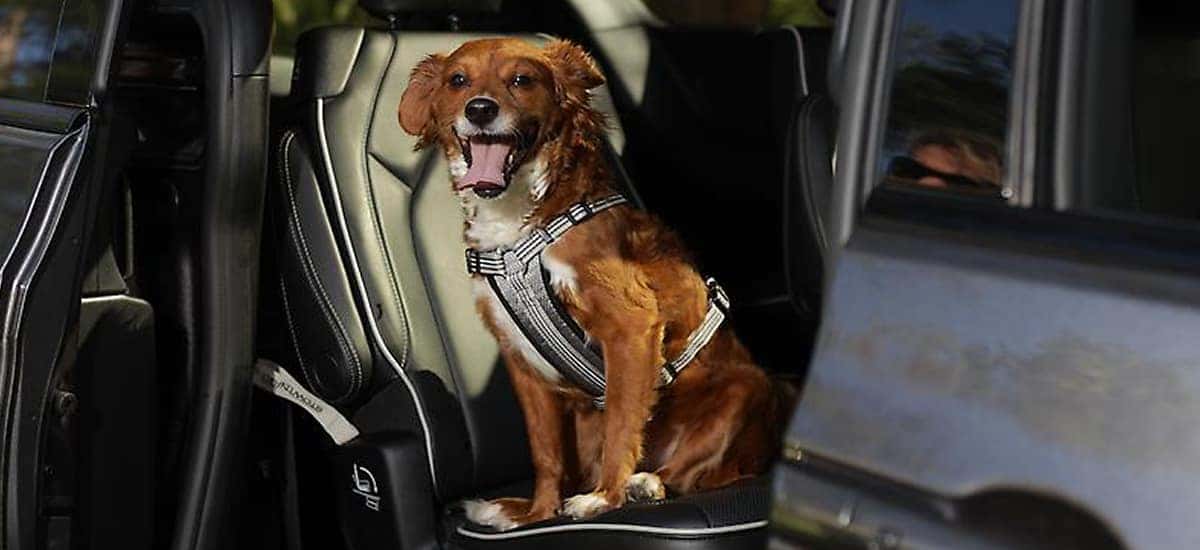 It's springtime! People are starting to hit the beach, plan vacations, and maybe even take small road trips. It's the perfect time to hang out with friends, especially the furry ones. No, not that kind of furry – I'm talking about dogs and cats. Some consumers wish to take their dog or cat with them for a ride, but that can be a trial. We've talked about how it's possible to pet-proof a car, but what is a consumer just wants a vehicle that already gets the job done without additional accessories? That's where the Chrysler Pacifica minivan comes in, heralded for its pet-friendly features.
Year-after-year, some automotive publications highlight the Chrysler Pacifica for dog lovers. In 2019, AutoTrader named Chrysler as a perfect vehicle to celebrate National Dog Day. Then, again, and again. That's because there are so many features the Chrysler Pacifica offers to make it easier for pets, especially dogs, to travel with us. August 26 still feels far away, but that means there is plenty of time to get a new Chrysler Pacifica for you, your family, and your pets. Just check out all the pet-friendly features Chrysler recently highlighted.
With standard features and available Mopar accessories, the Pacifica minivan is a great choice. Not only did the 2022 Chrysler Pacifica earn a TOP SAFETY PICK+ rating from the Insurance Institute for Highway Safety (IIHS), continuing its six years of winning awards and accolades, but just check out some of the features found on a Pacifica minivan. Everyone knows about the classic Stow 'n Go seating that offers consumers plenty of seating configurations, whether needing to fold the second- and/or third-rows into the floor, or using the Stow 'n Go bins in the cabin for storage if the seats are up. This makes it easy to free up space for a kennel or dog mat, and the bins can be used as a place for treats, toys, and supplies.
Probably one of the worst experiences when getting in or out of a vehicle is the slamming of one's fingers in the door. It could only be worse if a small creature was caught in the way. With available hands-free sliding doors and a hands-free liftgate, both of these don't open or close shut in microseconds. They're slow and deliberate, offering passengers and pets to enter or exit without risking injury. They also make it easier to open doors and the trunk when one's hands are filled with items – or just trying to carry your pet into the car because they fear the V-E-T.
Helpful for forgetful people, the Chrysler Pacifica offers two new family-friendly safety features: rear-seat reminder and the FamCam interior camera. The latter is great, giving the driver a view of passengers in the rear and allows for zooming in to keep an eye on our pets – or kids who are just annoying each other, and you have to be the judge of "who's touching who or not." A rear-seat reminder is ghastly. How a parent can forget their child, let alone their pet, in the car, especially in this summer heat. Seriously, if that's you, maybe you should go to the VET, if you catch my drift.
Lastly, a lightweight Mopar pet kennel is available for purchase if locking your pets up during a car ride is necessary. Able to fold flat when not in use, it's a safe way to transport pets while in a vehicle. But who could resist those whines for affection? He needs to know he's a good boy!
Convinced? Good. Maybe now is the perfect time to buy yourself a new Chrysler Pacifica minivan at Aventura Chrysler Jeep Dodge Ram.
Photo Source/Copyright: Stellantis Media