AutoTrader Names Chrysler and Jeep for Dog Lovers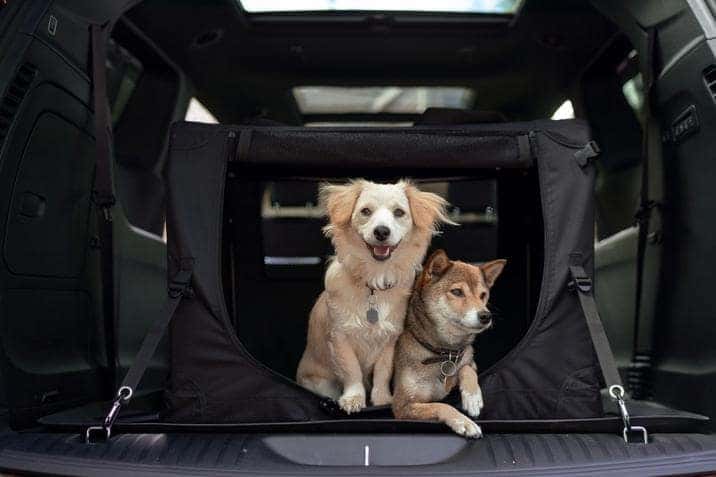 Oh, how much do we love our little critters on four legs? But we're not talking about lizards or reptilians, and especially not cats, not those people. We're talking about dogs and dog lovers! Seriously, what did we do to deserve dogs? Aside from domesticating a wild animal, the wolf, and breeding it over and over – aren't dogs the best? Anyways, Autotrader recently wrapped up their 10 Best Cars for Dog Lovers list, like many other organizations wrapping up awards shows, and wouldn't you know, amongst the 10 Best Cars for Dog Lovers by Autotrader, the 2019 Chrysler Pacifica and 2019 Jeep® Wrangler were named. No surprise, really.
National Dog Day may have recently passed on August 26, 2019, but we won't blame anyone for forgetting with the impending hurricane that was threatening devastation across Florida. Now that that's over, maybe take a second to hug your dog and tell them he's "such a good boy – yes he is!" Autotrader decided to celebrate National Dog Day with their 10 Best Cars for Dog Lovers list, put together for the sixth consecutive year. Just like how editors at Autotrader test and review vehicles to put a list together of the best rides to help shoppers find the perfect new car for them and their needs, they also put together lists for the best car for traveling with our four-legged friends.
"At Autotrader, our goal is to help people navigate the car-buying process through our extensive lists of vehicles that suit consumers' various needs…With this in mind, we came up with a list of cars that offer both comfort and convenience features pet owners should consider if they're buying a car." – Brian Moody, executive editor at Autotrader.
The 2019 Chrysler Pacifica was chosen for its convenient dog-friendly features, such as an available Stow 'n Vac integrated vacuum powered by RIDGID for quick cleanups of dogs that shed or may make a bit of a mess with their kibble. Plus, the second- and third-row come with Stow 'n Go seating and storage system with Stow 'n Assist and Easy Tilt to figure out the best seating configuration to keep your pet safe in the minivan. Consumers can easily clear out extra room for pets without needing to remove seats. The segment-first hands-free sliding doors and liftgate open with the wave of a foot, allowing pets easier access. Here are some other products consumers can purchase to pet-proof their car as well as provide care.
When it comes to stability, the iconic Jeep Wrangler is a great choice. The flagship of going off-road and rock crawling, consumers need a vehicle that won't rock the boat too much, especially for dogs – they have trouble standing up in moving vehicles. Mainly making use of the cabin floor and interior, Mopar has made many accessories available for the Chrysler Pacifica and Jeep Wrangler. We're talking lightweight Mopar pet kennels with two pockets, three doors, a carrying handle; tie-down straps to help secure the cargo area to help prevent sliding and crowding; and Mopar all-weather floor mats and cargo mats that will also help to protect the interior.
Looking for a vehicle so you can travel with your dog? Come check out the 2019 Chrysler Pacifica or 2019 Jeep Wrangler at Aventura Chrysler Jeep Dodge Ram.
Photo Source/Copyright: FCA Media