Pet-Proofing Your Car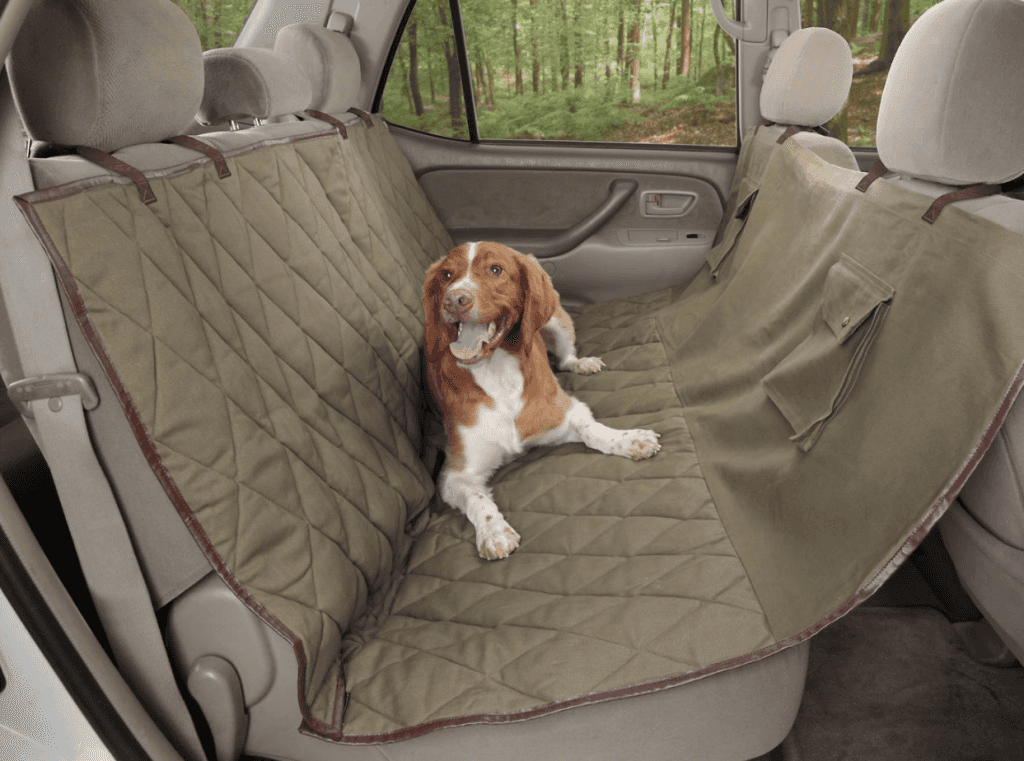 Many of us have some kind of pet … dog, cat, ferret, snake. Those of us that do tend to take them out to play once in awhile, be it at the park or just walking around. You haven't had a interesting experience at the grocery store until you see someone walking around with a parrot. Regardless, when taking a pet in the car, such as a dog or a cat, there's a couple of things you can do to make the car ride a little simpler for everyone.
Set Up a Space
When bringing a four-legged friend into a car, it's best they know not to jump from seat-to-seat or sit in your lap. That's an easy way to get distracted. So, it's a good idea to set up a space that is just for them. Maybe it's the second row, maybe it's the passenger seat, maybe you fold down the rear seats and set up a play pen. Whatever it is, train your pet to hang out in their own space when in the car.
It's also good to have a clean space. Any critter with fur is bound to collect dirt and dust like a Swiffer, and it's already hard enough to keep our cars clean. Lots of us have used the term "graveyard" for the cabin before, let's be honest. Do we really want our pets to be playing around or accidentally swallowing a piece of plastic because we were too lazy to do a little cleaning up?
There also needs to be a space to do some business. With a dog, it's easy, as long as you can stop for a few minutes now and then, pull over and take them for a walk. Just be prepared and have some doggie bags at the ready. In case of accidents, have some disinfectant and wipes to clean it up as soon as you can. With a car or other animal that doesn't require a walk, many pet stores sell portable litter boxes and other items that will make it easy for potty-trained pets to do their business while in the car. You might want to use it at home first as a test-run, though.
Safety and Protection
Aside from setting up a space for our pets, we also want to keep them safe. We can do this by buying a pet harness to keep them in place and buckled in, or making use of the space we have. Ever hear of a dog hammock? It's pictured above, and it makes for a great way to not only keep your pets in a safe place, but also protects the seats.
Speaking of protection, getting some seat covers, especially if they're water-proof, would be a smart move to keep car seats from getting scratched up, especially if they're leather. It's also easy to protect the windows – press 'n seal plastic covers make it easy to keep them from getting smudged while keeping visibility, or use some clear plastic bags and tape, whatever works.
Lastly, the easiest thing you can do, although some people may not prefer it, is having a crash-proof crate. Sure, it's kind of sad to keep your pet cooped up in a small space during a car ride to the park, but it'll be even sadder if something happens to them. It might even be a good training device so they don't run all over the place, so keep it in mind.
Got some other ideas for pet proofing a car? We'd love to hear them. Give us a woof on social media.
Photo Source/Copyright: Chewy.com