Stellantis Vehicles Rack up Awards on 2021 Car and Driver Editors' Choice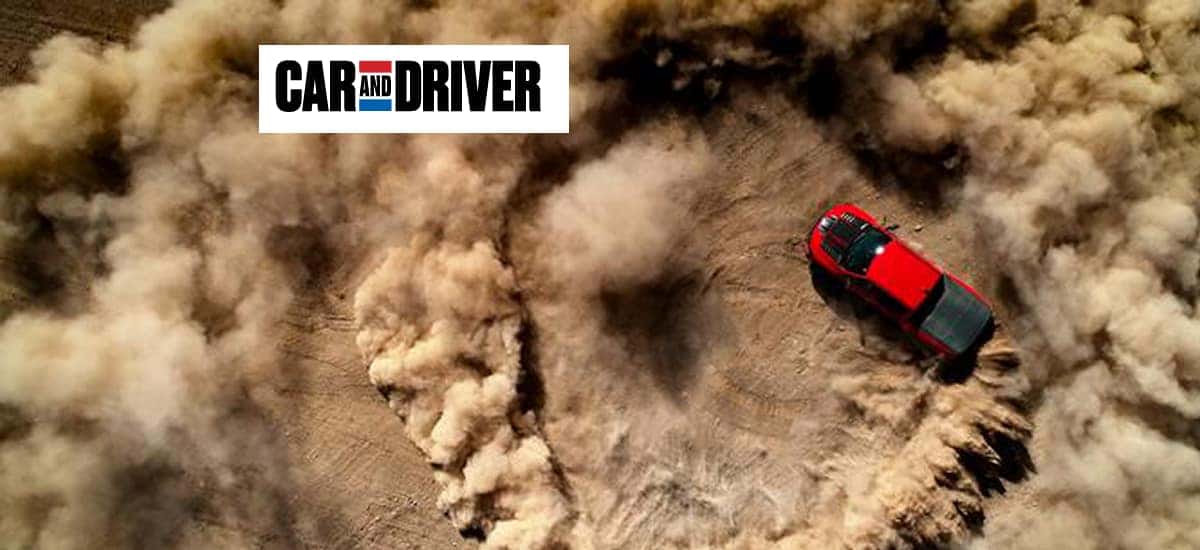 Car and Driver is one of the most well-known automotive publications in the industry today. With a rich history behind it, from a magazine to a website and more, consumers in the market know to read up on the newest and best vehicles with Car and Driver. Like many other publications and organizations, Car and Driver has many lists and awards throughout the year, and most recently wrapped up its "2021 Editors' Choice Awards" winner's list. Fiat Chrysler Automobiles (now Stellantis), really racked up the awards, as usual, with several vehicles on the list by Chrysler, Ram, and Jeep®.
To become a winner of the "2021 Editors' Choice Awards", a vehicle has to go through some fairly rigorous testing. The editors at Car and Driver put together a list of 96 vehicles, covering more than 30 market segments. It wasn't originally 96 though – these winning vehicles have been selected from over 400 models initially selected before Car and Driver editors got a chance to do some testing. And the tests were tough!
Comprehensive and made sure that it matches up with past reviews, each vehicle is put through a number of tests before it can receive a "seal of approval" to go onto the next round. Afterwards, editors continued to rank each vehicle within its market segment based on the editors' subjective evaluations of vehicle performance, as well as its overall value and how well each vehicle fulfills its intended mission. What is an intended mission for a vehicle? Well, if it's a sports car does it get your adrenaline pumping? If a family car, are there multiple seating configurations for passengers and cargo?
Well, when it comes to checking each one off the list, Chrysler, Ram, and Jeep know what works. We're not surprised that the 2021 Chrysler Pacifica minivan made the list. Constantly adding new features, and accolades, to the name, the Pacifica has been winning awards from Car and Driver for years. Alongside it, the Jeep Gladiator midsize pickup truck is a repeat winner, having won last year as well. However, neither were as impressive as the Ram Trucks. Winning a spot for their respective segments, the Ram 1500, Ram 2500 and the Ram 3500 were definitely not missing from the list and paired up with the beast of them all.
Yep, the Ram 1500 Rebel TRX also made the list and became a winner of Car and Driver's Editors' Choice list during its first year on the market. Always a great little plus for a new vehicle. These are the kinds of vehicle Stellantis is known for, and Car and Driver editors surely agree.
"This is the list of those (vehicles) we would recommend to our friends and family, the vehicles we think are reliable, safe and fun to drive," – Sharon Silke Carty, Car and Driver editor-in-chief
Want a new vehicle from the new third largest automobile group in the world? Now all under the Stellantis umbrella, Chrysler, Ram, and Jeep continue to out perform the competition, and should for years to come. You can find your new Stellantis vehicle at Aventura Chrysler Jeep Dodge Ram.
Photo Source/Copyright: Stellantis Media; and Car and Driver