Scrapped Design for New Dodge Vehicle Posted Online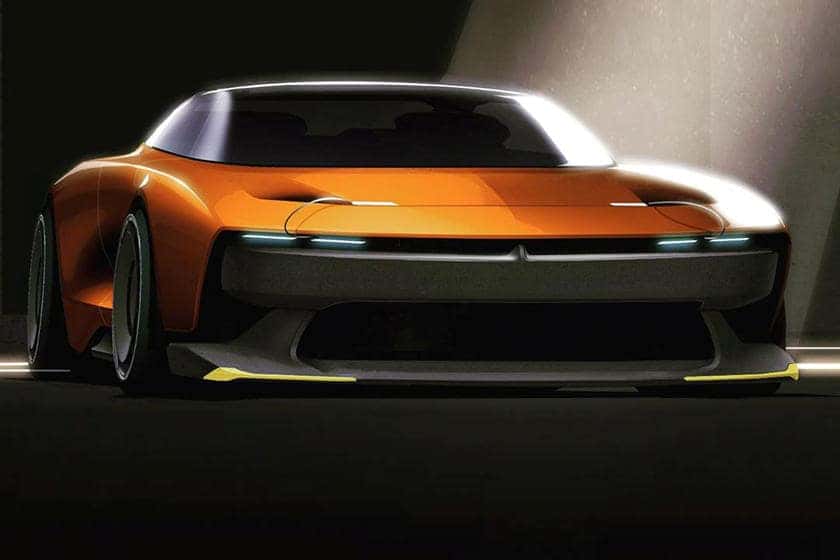 About two years ago, in 2018, Fiat Chrysler Automobiles (FCA) revealed plans for hybrid and electric vehicles coming to the lineup. With a large focus placed on Jeep, Ram, Maserati, and Alfa Romeo brands, these would be the first automakers to release hybrid and electric vehicles. By 2021, Jeep was set to produce 14 electric vehicles and four battery-electric vehicles, and the First-Edition Jeep Compass 4xe and Renegade 4xe are already available. Eventually, other automakers from FCA will follow the trend and make a transition. How will this affect the likes of muscle car automaker Dodge? Will Dodge be getting an electric vehicle?
Chances are, eventually, the muscle car automaker will have to include some form of alternative fuel options as the market becomes more populated with plug-in hybrids and electric vehicles. However, just because the range of engines Dodge is known for may look a little different, that doesn't mean muscle cars are coming to an end. If there is one thing Dodge knows how to do, it's how to keeps its legacy and heritage alive in their vehicles.
On the heels of such news, a new Dodge Viper is set to be coming out in 2021, only years after Dodge supposedly discontinued the Dodge Viper. How this vehicle will fit into the scheme of hybrid and electric vehicles will be interesting – it may just be the new muscle car flagship of Dodge as the Challenger and Charger tone things down. Both vehicles have been around for some time and might need a little rest. If anything, a new generation for either could already be in the works.
Posted on the Instagram account of Ralph Gilles, Fiat Chrysler Automobiles Global Head of Design, is a scrapped idea for a new Dodge vehicle. As seen above, this certainly looks different than any vehicle to come from Dodge before. Exterior mirrors are undoubtedly replaced by an augmented reality windshield or camera-mirrors on the dashboard, the usual A, B, and C-pillars of automobile design are not apparent, and the front fascia seems to have a design for the grille, and may be a sign of how an electric Dodge vehicle would look. It'll still have the look and maybe even the sound of a muscle car, but it's all electric. FCA brands are hush-hush about future vehicle designs and concepts, but Gilles had this to say about the sketch.
"We are still having virtual design reviews while we self isolate & work from home… While we are NEVER to show future product on social media I have made an exception this time as this experimental design of a #Dodge of the future fell on the cutting room floor…because the designer decided to make the yellow spoiler guards a permanent part of the theme. We had a really good laugh about it though! #fcadesign" – Gilles.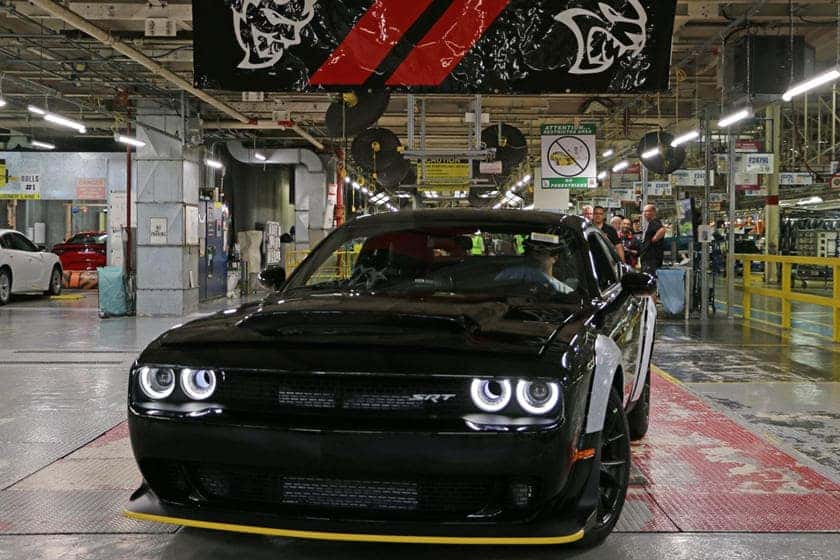 The spoiler guards mentioned are a jab at Dodge consumers that keep the spoiler guards on their vehicles for a more personalized look. These are more commonly known as yellow splitter guards that ship on all Charger and Challenger models to protect the bumpers while in transport. It's actually not a good idea to keep them on however, due to damage they can cause to the paint underneath. Apparently, enough people do this that the designer included it as part of the sketch as a joke.
While we may never see this design as a future Dodge vehicle, it's interesting to see the direction Dodge is taking for a future lineup. Could it be a preview of the next-generation Dodge Charger, a new generation for the Dodge Challenger, or will the 2021 Dodge Viper be leading the pack for electrified vehicles? Follow along on Aventura Chrysler Jeep Dodge Ram social media to learn more.
Photo Source/Copyright: Ralph Gilles/Instagram and FCA