Ram ProMaster Reveals New Parts Added to Mopar Catalog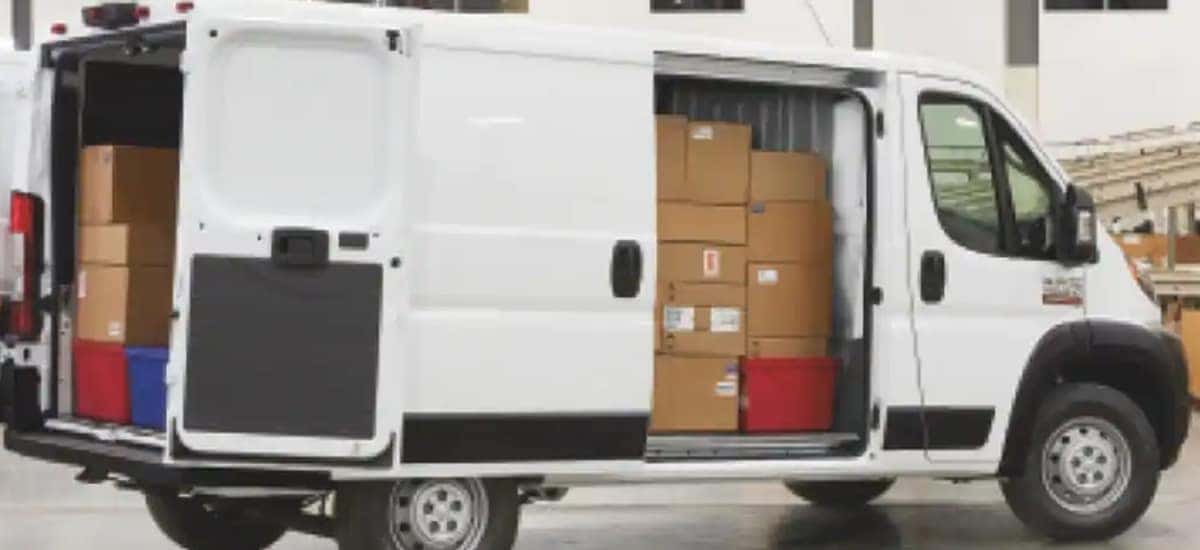 Ram Truck is known for some of the best light duty pickup trucks out on the market. Separated from Dodge in 2009, the brand eventually expanded into Ram Commercial, a brand that specialized in heavy duty trucks, including cutaways for semi-trucks, cargo vans, and wagons. One of the best known names in the side of the market are the Ram ProMaster cargo cans, able to be customized for any business needs, thanks to the many Ram upfit options available. Entering an all-new year with the 2023 Ram ProMaster, the automaker is adding even more features to meet consumer needs to the Mopar catalog, a comprehensive portfolio of quality-tested, factory-backed accessories for vocational, delivery, lifestyle, and #VanLife users.
"The new 2023 Ram ProMaster is designed and built to meet the demands of a variety of customers and their upfit needs…To further enhance the customer experience and the demand for customization, Mopar offers more than 140 quality-tested, factory-backed parts and accessories for the new Ram ProMaster and more than 600 across the entire Ram Truck lineup." – Mark Bosanac, North America senior vice president, Mopar service, parts and customer care
A total of twelve new products have been added to the catalog with new-vehicle sales option code (three digits) and/or Mopar part number, and not all of them are exclusive to the Mopar Custom Shop, where parts are only available as an option when ordering a new Ram ProMaster from a dealership. Some parts can also be ordered from the Mopar Custom Shop, a Ram dealership or the Mopar e-Store as an afterthought. Each part is designed to enhance the user-experience and would be a great add on to any upfit.
The Ram ProMaster City also has options when it comes to customization, able to be customized with the Trades Interior Upfit for storage and organization with cabinets and shelves, the Mobility Interior Upfit, or a roof rack. Expanding the options, the Ram ProMaster can turn the van into a transportation vehicle with the Mobility Interior Upfitt on the City Wagon model. Otherwise, the Cargo van can turn into an office-on-wheels with the Mobility Interior Upfit, and helps small businesses with the Mobility Interior Upfit and Mobility Interior Upfit. The Ram ProMaster Window Van also offers transportation options with the Mobility Interior Upfit and Mobility Interior Upfit. With a little imagination, you can do a lot. Remember the CNN en Marcha mobile all-in-one news room?
Now we have all-new features to make the Ram ProMaster even better. When ordering a new 2023 Ram ProMaster, consumers can also look for the Cargo-load floor (CT1), Crew-van Package (AAF) that adds a rear bench, Paint-protection film (XPG), Upper side interior panels (CTE), and a Cargo compartment floor mat (CKL) from the Mopar Custom Shop. When ordering from the Mopar Custom Shop, Ram dealership or Mopar e-Store, consumers can also add Cargo lighting (LCP), a Passenger-side step (MRZ), and D-pillar grab handles (CSR). The Ram dealership and Mopar e-Store only will also offer a Receiver hitch, All-weather floor mats, Wheel-lock kit, and Locking gas cap.
When ordering a new 2023 Ram ProMaster at Aventura Chrysler Jeep Dodge Ram, look for all these new additional features.
Photo Source/Copyright: Ram Truck