Ram 1500 and Chrysler Pacifica Win Consumer Guide Best Buy Awards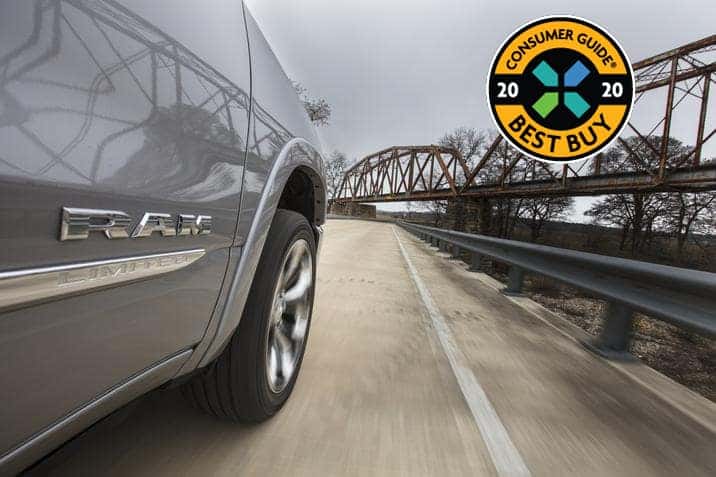 It's December 2019, so close to 2020, and as the year wraps up so will automotive news publications, organizations, and reviewers that also wrap up awards shows. Just last week, we talked about how the 2020 Ram 1500 EcoDiesel and 2020 Jeep Gladiator made Car and Driver's 10Best List for 10Best Cars and 10Best Trucks and SUVs. The Ram 1500 has also been named the "Green Truck of the Year" by Green Car Journal. The awards keep piling in for Ram trucks, and although the Chrysler Pacifica has had more than its fair share of winnings, this minivan is not about to stop. Both, the Chrysler Pacifica and the Ram 1500 consecutively win the Consumer Guide® Automotive Best Buy Awards.
Consumer Guide Automotive Best Buy Awards
With over 50 years in the business, Consumer Guide is one of several well-known publications that write authoritative, objective reviews of new and used cars and trucks. Like many publications, Consumer Guide is focused on the consumer shopping experience and making car buying easier for the everyday person. Able to provide professional, unbiased evaluations of nearly 150 new and used vehicles every year, Consumer Guide has a staff of full-time automotive editors working hard to inform the masses. Combined, Consumer Guide has more than 100 years of combined automotive experience.
During the Automotive Best Buy Awards, Consumer Guide Automotive editors analyzed, compared, and evaluated numerous vehicles, all of which were major models available in the United States. According to Consumer Guide, posted on their website are the words, "A vehicle does not become a Best Buy based solely on objective ratings. It also has to distinguish itself as being a good dollar value compared to others in the class." The Chrysler Pacifica and the Ram 1500 definitely offer more than their respective vehicle segments would suggest.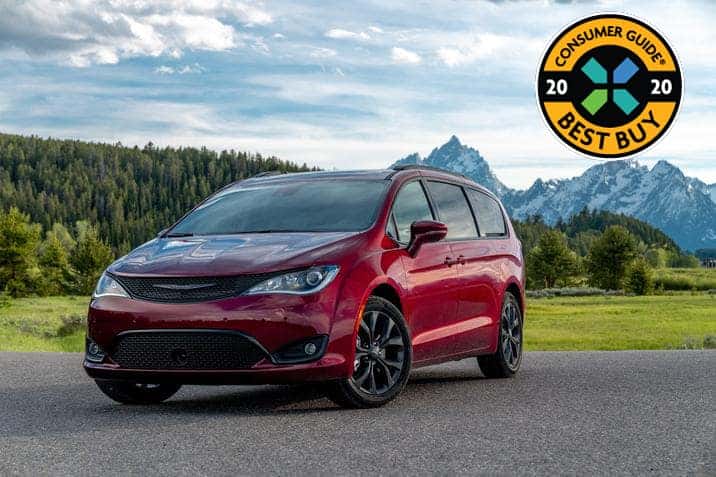 Ram 1500 and Chrysler Pacifica Win Again
"As the winner of the Best Buy crown for the fourth year in a row, the Pacifica offers class-leading horsepower and fuel economy, excellent road manners and ride quality, and an unmatched array of family-friendly features … all wrapped up in a stylish package…The 2020 Ram 1500 offers an unbeatable ride/handling combination along with a high level of refinement, premium cabin appointments and unique features." – Tom Appel, publisher of Consumer Guide Automotive.
It may sound like a pretty great accomplishment that the Chrysler Pacifica earned the Minivan category award for the fourth consecutive year, but the Pacifica has nothing on the winning streak of the Ram 1500. 2019 marks the 12th year in a row that the Ram 1500 takes top honors in winning the Large Pickup category. Becoming America's most powerful half-ton diesel pickup with 480 lb-ft of torque in the 2020 model year, the Ram 1500 light duty pickup truck has a towing capability up to 12,560 pounds. With the recently added all-new third-generation 3.0-liter V6 EcoDiesel engine powertrain, the 2020 Ram 1500 EcoDiesel breaks the mold with an industry-leading range. Consumers can expect over 1,000 miles on a single tank of fuel from this pickup truck.
Every year since its debut, the Chrysler Pacifica has claimed the Consumer Guide Automotive Best Buy award in the Minivan segment. Keeping thins fresh in 2020, the Chrysler Pacifica Red S Edition offers a burst of attitude, luxury, and advanced safety with Advanced SafetyTec, featuring more than 100 safety and security features. With more than 125 industry accolades, the Consumer Guide Automotive Best Buy award in the Minivan segment is just one drop in a very large bucket for the Chrysler Pacifica minivan.
Looking for your own award-winning minivan or award-winning pickup truck? Check out the Chrysler Pacifica and the Ram 1500 at Aventura Chrysler Jeep Dodge Ram today.
Photo Source/Copyright: Ram and Consumer Guide