2020 Ram 1500 EcoDiesel and 2020 Jeep Gladiator make Car and Driver 10Best Lists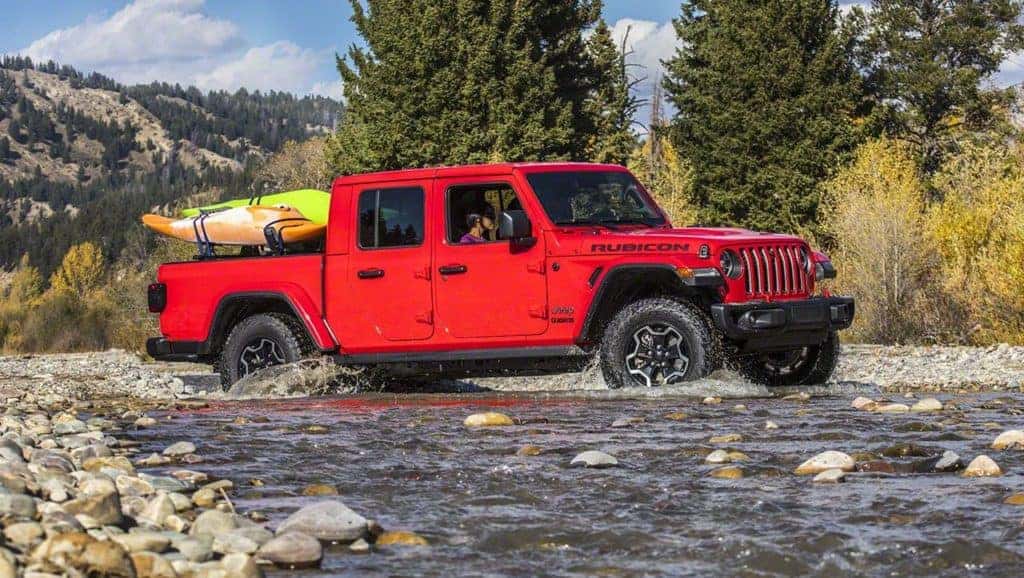 Every year, automobile group Fiat Chrysler Automobiles (FCA) racks up awards from every kind of publication and at every show no matter the category or the criteria. As we near closer to the end of 2019, well-known auto industry publications are closing out their reviews and putting together "Best of" lists. FCA brands will always end up on these lists, and the highly regarded publication Car and Driver named the Ram 1500 and Jeep Gladiator on their 10Best Cars and Trucks List. Now that's an honor that sets a vehicle high above the rest.
Car and Driver
The auto industry publication Car and Driver is too well known to be unfamiliar territory, but for those who haven't heard, Car and Driver is known for its expert editorial team. Car enthusiasts and automotive manufacturers hold it in high regard for its integrity, engineering insights, and high standards. Published monthly with the largest audience of any monthly automotive magazine, Car and Driver brand is a leading online source of information for automotive enthusiasts as well as everyday buyers. If in the market for a new vehicle, Car and Driver is one of the many stops a consumer should visit when reviewing potential choices.
For the first time, Car and Driver combined two of their well-known 10Best lists – 10Best Cars and 10Best Trucks and SUVs – into a single 10Best list for 2019. A more prestigious list when combined, a vehicle must stand out against the completion that's as diverse as the automotive industry today. This new 10Best list was entitled the "10Best Cars and Trucks" list as the 2020 Jeep Gladiator and 2020 Ram 1500 EcoDiesel won in the Mid-Size Pickup category and the Full-Size Pickup truck category, respectively.
2020 Jeep Gladiator and 2020 Ram 1500 EcoDiesel
In its first debut-year, the 2020 Jeep Gladiator makes the list by Car and Driver standards. Evaluating all contenders on a 100-point scale, with each score based on how well it meets its intended purpose, how good a value it is, and how compelling it is to operate, all vehicles go through an extensive evaluation every year. For two weeks, Car and Driver editors drove, measured, tested, and scrutinized 93 cars, trucks, SUVs and vans before coming to their conclusions for this year's winners, and along with the 2020 Jeep Gladiator, the Ram 1500 was named to Car and Driver's 10Best in the Full-Size Pickup category for the second-year-in-a-row.
"The Ram isn't just the best truck out there; it's one of the best vehicles. Its supple ride, rich interior and fluid power delivery elevate it to a place we never thought possible for a pickup." – Car and Driver
We know the 2020 Ram 1500 is a versatile light-duty pickup truck, but now it's backed by Car and Driver! Offering a number of powertrains, the EcoDiesel stands out as America's new half-ton diesel torque leader, able to achieve up to 480 lb-ft of torque. That's enough power for a towing capability of up to 12,560 pounds. If looking for even more power, the Ram 1500 features a towing capability of up to 12,750 pounds and a 2,300-pound payload capacity when powered by the 5.7-liter HEMI® V8 engine.
Looking for a great pickup truck? There's the legendary 2020 Ram 1500 EcoDiesel and the groundbreaking 2020 Jeep Gladiator at Aventura Chrysler Jeep Dodge Ram ready for a test drive.
Photo Source/Copyright: Car and Driver