Pricing for 2020 Ram 1500 EcoDiesel Announced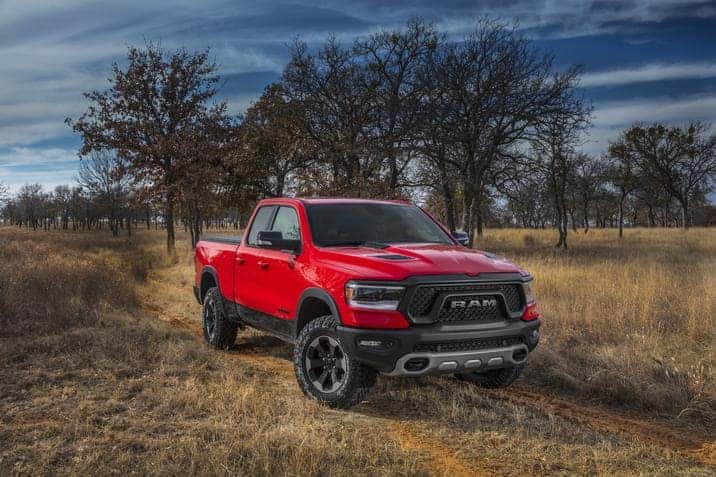 Halfway into 2019, Fiat Chrysler Automobiles (FCA) announced a new half-ton pickup truck was being added to the new Ram 1500 lineup. Able to generate up to 480 lb-ft of torque, it was the 2020 Ram 1500 EcoDiesel. The new generation of the Ram 1500 pickup truck is stronger than ever before, and recently, FCA announced the official price for this kind of power. As a bonus, consumers can expect to find the 2020 Ram 1500 EcoDiesel fairly priced, with a starting MSRP of $36,890 (plus a destination fee).
The above MSRP comes with a couple of preset configurations. For $36,890 (plus destination fee), consumers get a 2020 Ram 1500 Tradesman with a Quad Cab and two-wheel drive. Not the most fancy of trims, but that's why it's just starting price. For consumers that want the power of an EcoDiesel powertrain and the luxury only a pickup truck can offer, the 2020 Ram 1500 EcoDiesel is available across all models and configurations. Yes, this even includes the legendary Ram 1500 Rebel.
"The Ram 1500 EcoDiesel offers the best torque and towing among all half-ton diesel trucks…Now with a 10-year track record, the Ram brand has emerged as a truck powertrain technology leader. Overall, the Ram 1500 EcoDiesel has outstanding pick-up truck capability and is truly in a class of its own." – Reid Bigland, Head of Ram Brand.
Talk about power, the Ram 1500 EcoDiesel is capable of generating the highest half-ton diesel torque at 480 lb-ft and the highest half-ton diesel towing capacity of 12,560 pounds. It's all thanks to the new 3.0-liter V6 EcoDiesel engine. If that isn't enough temptation, Ram makes the powertrain highly affordable as a $4,995 option, or a $3,000 premium over the 5.7-liter HEMI® V8 eTorque powertrain ($3,300 on Tradesman, Big Horn/Lone Star, Rebel and Laramie base models).
Oh, and don't forget about the Ram 1500 Classic model, still going strong. This truck also benefits from the option of putting the second-generation 3.0-liter EcoDiesel under the hood. Pricing for the Ram 1500 Classic EcoDiesel starts at $39,140 (plus a destination fee) with a Crew Cab and 4×2 drivetrain configuration.
A little refresher, there have been a couple of changes made to the new second-generation EcoDiesel engine. For one, a new-generation water-cooled turbocharger has been installed. The efficiency and responsiveness of the engine during transient conditions has improved thanks to a design known as a variable geometry turbine (VGT). Performance and fuel economy have also increased as a result of redesigned cylinder head intake ports. The exhaust gas recirculation (EGR) system design has also been upgraded, now featuring a dual loop (low and high pressure) system, combined with the low-pressure circulation system that draws gases after the diesel particulate filter. In the end, the turbocharger loses less energy and overall the system helps to increase fuel economy.
Just a little more for those number crunchers, the compression ratio of the engine has been optimized to 16.0:1 from 16.5:1. The high-pressure (29,000 psi/2,000 bar) direct-injection fuel injector nozzles have also been redesigned, along with new designs and construction with lightweight aluminum alloy pistons to reduce energy losses. Overall system efficiency has also been improved with a new electric dual vacuum pump system.
These are the kinds of upgrades that have made the EcoDiesel V6 a winner of WardsAuto 10 Best Engines award for three consecutive years. Interested in buying your own 2020 Ram 1500 EcoDiesel? Come to Aventura Chrysler Jeep Dodge Ram today.
Photo Source/Copyright: FCA Media