Lots of News Going on for Jeep This Summer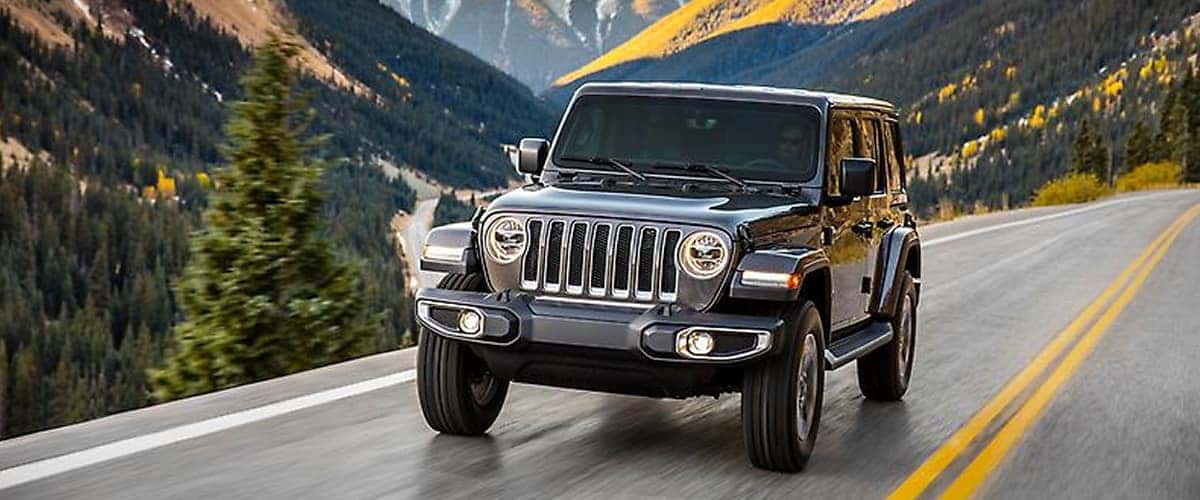 Lots of new things going on for off-road automotive brand Jeep®. Releasing 4xe models, followed by the new Jeep Grand Cherokee "L" edition, the Grand Wagoneer was finally released, and Jeep was recently voted as the "Most Patriotic Auto Brand" by thousands of people. There's just no stopping this automaker, and with all the recent news, there is a lot of ground to cover before the upcoming 2021 Chicago Auto Show. That's right, 2021 is bringing it back, and Jeep has plenty to share before the date.
New Marketing Campaign
To celebrate the new Jeep Grand Cherokee L, Jeep is launching a new marketing campaign, dubbed "Wildly Civilized". Thirty years ago, Jeep went into history with the most-awarded SUV, the Grand Cherokee. More than 7 million in global sales later, and Jeep decided to stretch out the full-size SUV segment by adding a third row to the already popular vehicle. Now with seating for six or seven passengers, the all-new 2021 Jeep Grand Cherokee L is a new class of SUV. The 30-second "Wildly Civilized" ad spot will be aired during high-profile sports coverage in July and August 2021, but it will also be available on social media channels and digital platforms of the Jeep brand.
New JPP
Back in May, Jeep announced Jeep® Performance Parts (JPP) and accessories, the official catalog of Jeep aftermarket accessories. Thanks to Mopar, the now-Stellantis-owned aftermarket accessories and custom auto brand, Jeepers can add more performance and capabilities to their 4×4 warrior. The newest addition is an industry-leading Gorilla Glass replacement windshield, produced specifically for the latest Jeep Wrangler and Gladiator models. It may not happen often on the road, but out on the trail, who knows what could happen? If a Jeeper finds themselves in need of a windshield, the replacement should be pretty durable, with JPP Gorilla Glass windshields made with the same chemical-strengthening technology used for cell phone screens…then again, don't those things need a screen protector?
Already made available here in the U.S. and Canada, the National Auto Glass Specifications (NAGS) identification and MSRP can be found below.
2018 – 2021 Jeep Wrangler (JL) and Jeep Gladiator (JT):
      Mopar part 68522631AA (base) | NAGS DW02656GTY – $793
Coming Soon:
      68522632AA (base with antenna) | NAGS DW02728GTY – $820
      68522633AA (forward camera and surround heater) | NAGS DW02729GTY – $927
      68522634AA (forward camera, surround heater and antenna) | NAGS DW02730GTY – $932
2007 – 2018 Jeep Wrangler (JK):
      Mopar part 68401325AA | NAGS DW02479GTN – $645
2002 Jeep Grand Cherokee 4xe
It seems that the Grand Cherokee 4xe spotted a while back in April 2021 was more than production-ready. Straight from Jeep, and during Stellantis EV Day 2021, the first images of its all-new 2022 Jeep Grand Cherokee 4xe plug-in hybrid were revealed. This is another step and another model in the Jeep lineup getting some electrified treatment to bring the automaker into a new green age. Plug-in hybrid electric vehicles (PHEVs) are the beginning, with Jeep wanting to give consumers the same driving range and capabilities of a regular Jeep model, but one day, maybe we'll see an all-electric Jeep that can go the distance.
Stay up to date with all Jeep news when you follow us on Aventura Chrysler Jeep Dodge Ram social media. Or modify your own Jeep Wrangler or Jeep Gladiator with Mopar aftermarket performance parts.
Photo Source/Copyright: Stellantis Media