Last 2023 Ram 1500 EcoDiesel in January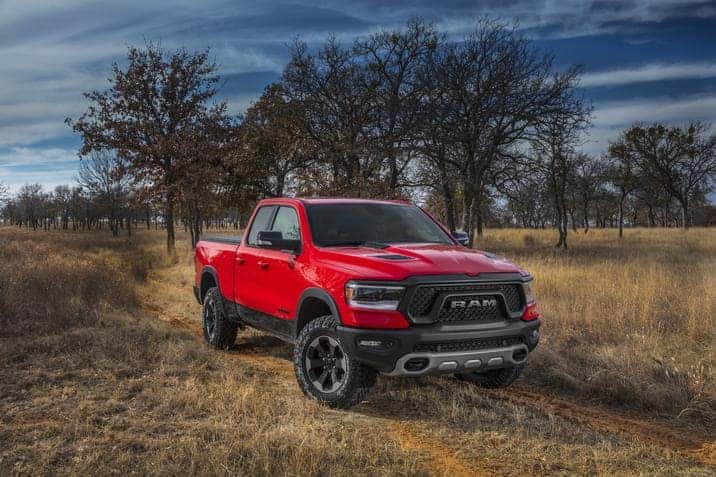 Eight years ago, the Ram had split off from Dodge five years ago, and it was time to celebrate. The light duty pickup truck had its own title and now its own engine exclusive to the lineup. The 3.0-liter V6 EcoDiesel engine was introduced to the auto market and attracted a new wave of consumers. Now in 2022, when every automaker is looking to go electric, Ram is ready to say goodbye to the EcoDiesel engine one last time. For all the fans out there, Ram is celebrating nearly a decade of EcoDiesel production with the last Ram 1500 EcoDiesel models between now and January 2023.
"Our Ram EcoDiesel V-6 engine has delighted consumers with the highest half-ton diesel torque rating and towing capability while being the first to exceed 1,000 miles of range…As we quickly pivot toward an electrified future, we wanted to celebrate this last EcoDiesel milestone by offering our loyal light-duty diesel enthusiasts a final opportunity to order the truck they love." – Mike Koval Jr., Ram brand CEO – Stellantis
Entering the 2023 model year, but ending so soon into the fiscal year, four months makes it feel more real that an era for Ram is coming to an end. With plans to enter 2024 with plans to enter 2024 with the first Ram 1500 battery-electric vehicle (BEV) pickup truck, and have a major portfolio of electrified vehicles by 2025, with a full line of electric choices by 2030. That's a much further date than January 2023. Available for order now, the 2023 Ram 1500 EcoDiesel is only available as a 4×4 with a Crew Cab. Consumers can still choose their trim from the following: Tradesman, Big Horn/Lone Star, Laramie, Limited Longhorn, and Limited.
Back in 2014, the Ram 1500 was the first half-ton, full-size pickup truck to bring efficient diesel engine tech to the modern age. Making automotive history, the EcoDisel was known for its power as well as its fuel efficiency. It's no wonder diesel can be a popular choice, with a U.S. Environmental Protection Agency (EPA) of 28 mpg back in 2014, exceeding the results ever achieved by a half-ton, full-size pickup and the top-ranking midsize pickup. In less than three days, auto dealerships saw the model leave the lot as soon as they landed, with more than 8,000 EcoDiesel Ram Trucks sold. The demand was so strong, the consumers that preordered the truck were double what the company would usually expect when it comes to prospective consumers.
This demand has continued throughout the years, and the engine has increased in performance along the way. Becoming the most powerful half-ton diesel pickup in 2020, the Ram 1500 is able to generate 480 lb-ft of torque, making it the most capable light-duty diesel pickup truck yet, the Ram 1500 EcoDiesel offered a towing capability of up to 12,560 pounds. The 1500 EcoDiesel 4×2 model scored a highway fuel efficiency of 32 mpg, with a slight increase for 4×4 models, now with an estimated 29 mpg on the highway. Both with a range of over 1,000 miles on a fuel tank, Ram set another record in automotive history.
Looking to order a 2023 Ram 1500 EcoDiesel? At Aventura Chrysler Jeep Dodge Ram, we can help with that. Get the last Ram EcoDiesel before it's gone.
Photo Source/Copyright: Ram Trucks