Jeep Hosted 2022 X Games and Gives Back to Fans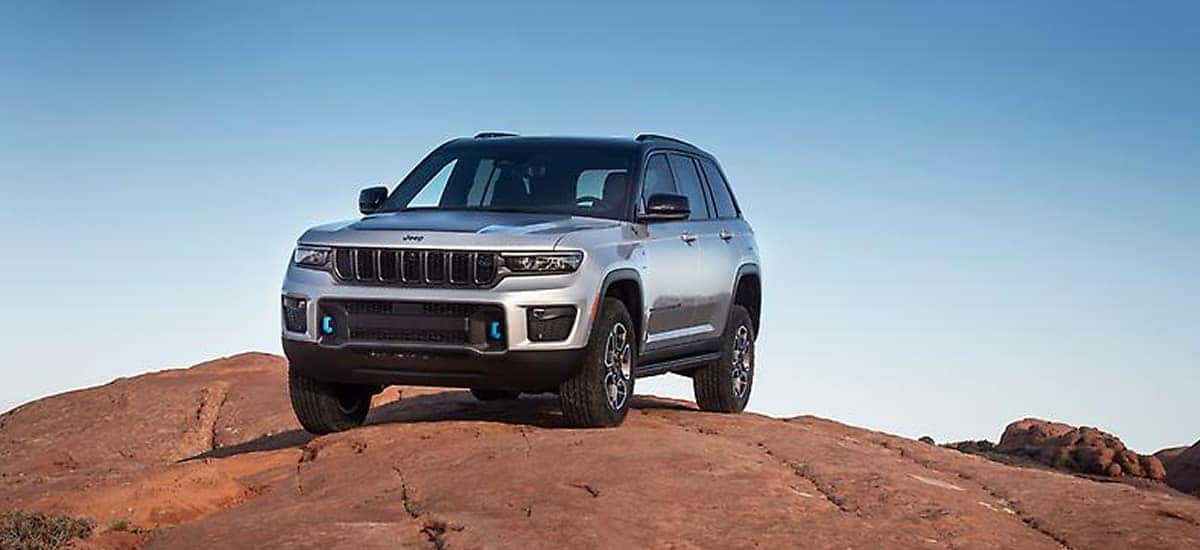 When it comes to connecting with the fans, there's nothing better an automaker can do than get involved with other areas of interest. What is one thing that brings many people together? If someone out there said, "sports", they would be correct. Sporting events bring people together, and the upcoming Super Bowl should be a doozy this year – hopefully a better half-time show, too. Over the weekend, another huge sporting event took place, the X Games Aspen 2022, and for the 19th year, the Jeep® brand returned as the exclusive automotive sponsor of the world's premier Aspen's Buttermilk Mountain winter action sports event.
"As we mark nearly 20 years as the official automotive partner of the X Games, this highly anticipated winter event has provided an authentic venue for the Jeep brand to engage with sports and like-minded outdoor enthusiasts who enjoy action and adventure…Our shared consumer audience has an unyielding passion for adventure that fuels their lifestyle and is one that cannot be defined by boundaries." – Jim Morrison, vice president and head of Jeep North America
That's the second big name in Stellantis to have a long-standing tradition. It's right up there with the Macy's Thanksgiving Day Parade, the 95th one this year, and the seventh year-in-a-row that none other than Ram Trucks being the Official Truck of the parade. This year, more than 20 pickup trucks were there to pull along the floats, along with the recent Ram 1500 Limited (RED) edition pulling Santa's sleigh. So, of course, there were plenty of Jeep models on display during the X games, a total of eight models.
From the Slopestyle Course, to the Main Entrance and Awards Stage, to the Jeep Hut/Activation Site, Jeep models were scattered around the X Games. Attendees could find the (1) Jeep Wrangler Rubicon 392 in Hydro Blue, (2) Jeep Grand Cherokee 4xe Summit Reserve in Bright White, AND (3) Jeep Grand Cherokee Summit Reserve in Baltic Gray at the Jeep Hut and Activation Site. A (1) Jeep Wrangler Rubicon 392 in Hydro Blue, (2) Jeep Wrangler Rubicon 4xe in Firecracker Red, and (3) Jeep Gladiator Rubicon in Snazzberry were at the Slopestyle Course. A Jeep Grand Cherokee 4xe Trailhawk in Baltic Gray was at the Corral and Slopestyle Course. Lastly, the Jeep Wrangler Rubicon 4xe in Nacho was found at the Awards Stage.
Over the weekend, ESPN and ABC televised a combined 13.5 hours of live X Games Aspen competition footage. During this time, the "Jeep® Presents: X Games Best in Snow" also took place, (winners determined by X Games panel), which took a little time (three minutes) to honor one of the event's best athletes during this year's competition, Jack Mitrani (also the host). Unless an avid fan with cable, some fans out there may have missed the broadcast and the "Best in Snow" competition. If interested in the competitors or just the winner's story, the highlights can be found on the X Games Facebook and Instagram stories. In addition, there was a lot of coverage that will be featured across XGames.com, @XGames on Instagram, Snapchat and other channels for the foreseeable future.
Last, but not least, fans can still register for a chance to win $100,000 toward a new Jeep vehicle. There were more chances to win on site, and online. Even if not at the event, the rules on how to enter can be found here: fcaentertowin.com/.
19 years is a long time. You can show your support for Jeep on social media. You can also find your own Jeep 4×4 at Aventura Chrysler Jeep Dodge Ram.
Photo Source/Copyright: Jeep