Jeep Has an e-Bike Coming out in June 2020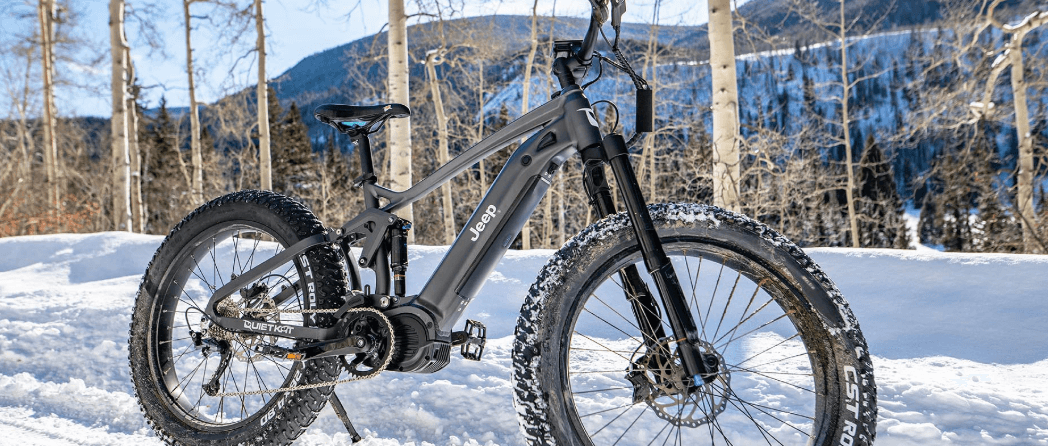 Off-road automaker Jeep® may be unleashing some pretty interesting vehicles, what with the 2020 Jeep Gladiator Mojave, the first "Desert Rated" Jeep vehicle, and the First-Edition Models of the Jeep Compass 4xe and Renegade 4xe. However, some suggest that during the Super Bowl, one of the Jeep Ads hinted at another vehicle that Jeep has developed. In the ad named "Groundhog Day", Bill Murray reprises his role while riding around in the 2020 Jeep Gladiator. One of those vehicles, however, is a bicycle. Now, why would Jeep give up a chance for another one of its vehicles for a two-wheeler? Maybe that's because it was actually an e-bike and is the first official vehicle to come with an EV nameplate.
In the ad above, it seems like Jeep was just showing off the utility and functionality of the Jeep Gladiator, and Murray physically starts to pedal the bicycle, but it seems that this e-bike is a real thing. Although currently unnamed, the e-bike should be available as soon as June 2020. Already in design through a partnership with QuietKat, the e-bike is being developed in the perfect scenery for testing once a prototype is built. QuietKat is based heart of a major mountain biking region in Colorado, where they already have a large market presence as well as experience manufacturing various models of electric mountain bicycles.
According to Jeep, the e-bike will have some power, featuring a 750-watt motor and a range of about 40 miles between charges, assuming it's running the whole time. We seriously doubt, like an electric vehicle, the bike will suddenly stall out if it comes with pedals. 750 watts may not sound like a lot, but it's the glass ceiling when it comes to e-bike motor power. When it comes to handling off-road terrain and inclines, having a lot of torque comes in handy, but at the moment, we don't know how much torque the e-bike will generate on the current motor. On the QuietKat website, a concept of the Jeep e-bike a 1,600-watt M620 Bafang Ultra motor capable of delivering about 120 lb-ft of torque, but there's no way it's legal.
So why would Jeep start working on bikes after focusing solely on SUVs this whole time? Apparently, e-bikes are steadily growing in popularity. Overseas, where things are a little more progressive, Europe showed a 36% year-over-year growth in e-bike sales in 2018. Even in the U.S., where drivers are still resistant against electric vehicles (EVs) due to the fear of stalling out with nowhere to charge, has seen a surge of e-bikes with 400,000 electric bicycles sold in 2019. Analysts and researchers, namely Deloitte Insights analysts, have projected a sales forecast of $20 billion for e-bike market over the next four years (2020 through 2023).
Now is the perfect time to introduce the Jeep e-bike. Alongside the automaker's upcoming Renegade 4xe, Compass 4xe, and Wrangler 4xe, the e-bike is just another method of transportation with a nameplate many off-road enthusiasts and adventures trust. With the e-bikes going on sale right when summer starts to kick up, we'll see what kind of success Jeep will have with mountain bikes. Follow along and find out when more electric Jeep vehicles are available when following Aventura Chrysler Jeep Dodge Ram social media.
Photo Source/Copyright: QuietKat