Jeep Brand Voted as Most Patriotic for 20 Years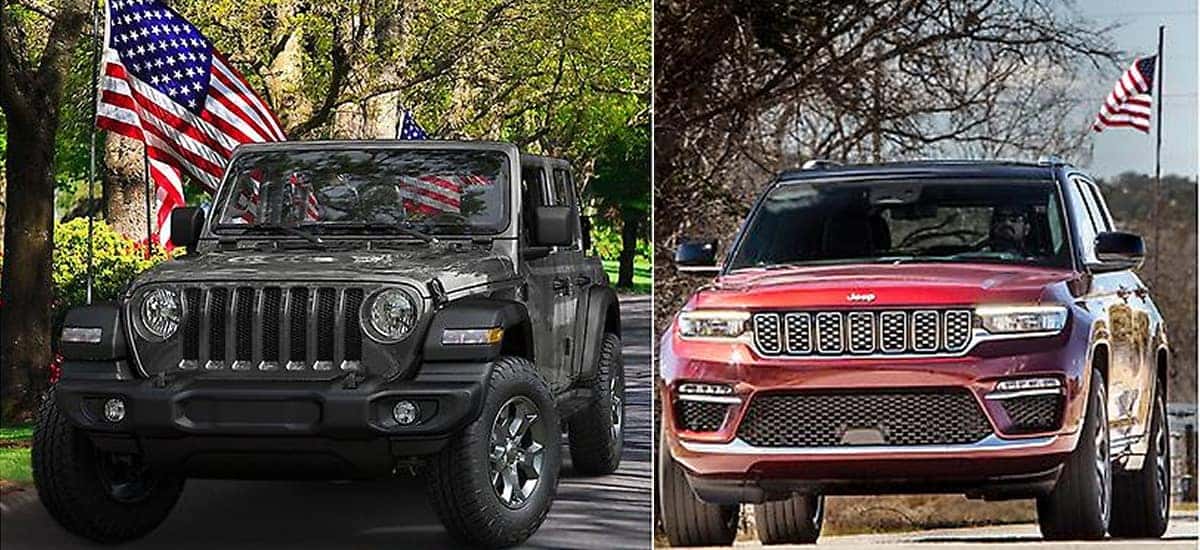 The Jeep brand has always been a favorite amongst Americans. An official vehicle of the U.S. Army back in the day, the original Jeep Wrangler started a huge movement. With a long history dating back to the 1940's, hence the "Since 1941" badge of honor found on all Jeep models, the automaker has been breaking ground and mastering trails for over 80 years. With special edition models like the recently released Freedom Edition Jeep lineup, is there any brand that could be called more patriotic? Brand Keys, a world leader in customer loyalty and brand research consultancy specializing in predictive consumer behavior, doesn't think there is any better brand to name "Most Patriotic", and has named Jeep every year for 20 years-in-a-row.
"The Jeep brand is a classic. Its ability to literally own the value of patriotism seems timeless. For the 20 years Brand Keys has conducted the Most Patriotic Brands survey, Jeep has been rated No. 1 by consumers…That value, 'patriotism,' is the emotional part of decision-making that accounts for an enormous portion of why consumers have emotionally engaged with the brand. Jeep resonates a degree of allegiance consumers recognize, appreciate and, most importantly, act upon when making a purchase decision. Consumers know there's a difference between wrapping yourself in the flag and being a brand people believe has actually earned that right. Jeep earned it, owns it, and we congratulate them again this year." – Robert Passikoff, president and founder of Brand Keys
This title isn't just awarded by Brand Keys – it's actually a title awarded by the consumers. Every year, Brand Keys surveys consumers to find the "Most Patriotic" brand of the year, and 2022 is no different. After surveying more than 5,800 consumers, 16 to 65 years of age, balanced for gender and political affiliation, over 1,172 brands were competing in 131 Business-to-Consumer (B2C) and Business-to-Business (B2B) categories. Using Brand Keys emotional engagement measures, consumer survey results were evaluated to assess brand resonance for the single value of patriotism. Out of all 1,172 automotive brands, the Jeep brand ended up on top once again.
Like we said, ever since the iconic 4×4 Wrangler that started as an Army vehicle, and eventually turned into a civilian model, will forever be known as the original symbol of true patriotism from an automaker. For consumers looking to show their dedication to Jeep and the men and women keeping our freedom, purchasing one of the new military-themed, special limited-edition Freedom package for the 2023 Gladiator and Wrangler are a great way to go. Featuring military-themed exterior and interior design cues, check out all the new features.
Every Jeep Freedom edition adorns the exterior with a large "Oscar Mike" military star decal on the hood, rear tailgate/swing gate; matte black/Satin Carbon wheels and accents; and an American flag decal on each side for a patriotic profile. Inside the cabin, leather-trimmed cloth seats with black accent stitching is the sole change, but the same great features of the Jeep Wrangler and Gladiator are still available, such as heated front seats, Uconnect 4 on a 7-inch touchscreen, HD Radio, a 4G LTE Wi-Fi hotspot, and more. Plus, all active and recently retired service members have the chance to qualify for a $500 military bonus cash towards all new 2023 Gladiator and Wrangler Freedom special editions. If not in the market for a new vehicle, but still want to show some Jeep patriotism pride, there is always the Jeep storefront on Amazon to get Jeep merch.
Looking to show your patriotic side? You can order a new Jeep Freedom Edition at Aventura Chrysler Jeep Dodge Ram today.
Photo Source/Copyright: Jeep