Have an Adventure. Travel by Jeep.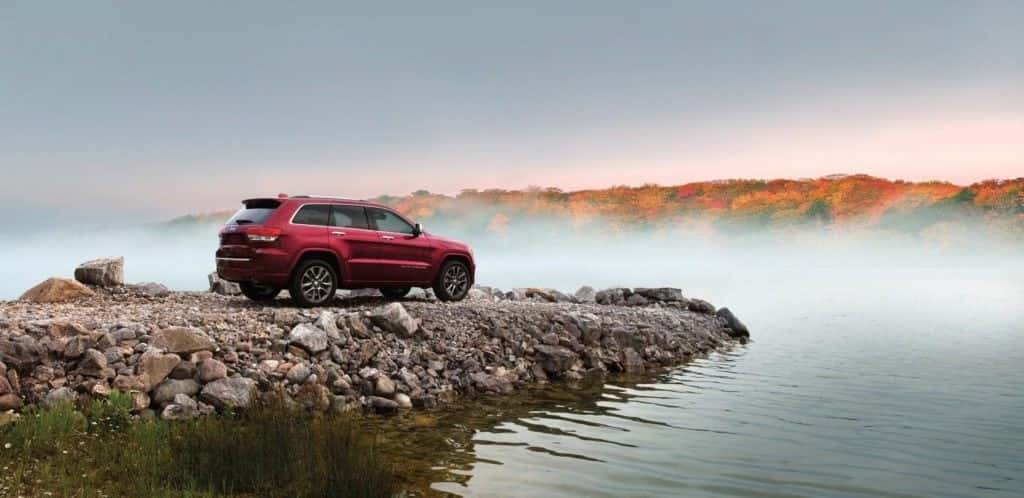 In these times of travel, people have many ways to get where they want to go. The top three are by sea, by air, and then the various ways on the ground, including buses and trains. Some people opt out of traveling on the ground for the convenience of time. Why drive 200 miles in 3 or 4 hours when you can fly there in half that? Well, what people seem to forget, is when you're on the road, you have a chance to experience all sorts of adventure. Especially if you're riding around in a new Jeep.
Sight Seeing
Whether in a Jeep Grand Cherokee or a Jeep Wrangler, or any other type of Jeep, there's always plenty of sightseeing to do. Every pit stop is a chance to hear about local happenings, billboards along the way are bound to point out events, festivals, or just places of interest (POI). Plus, there's a couple apps out there for plotting a course and checking out POIs along the way.
Adventure
There are so many trails for trekking in a Jeep in the states, you're bound to cross paths with another Jeeper during your travels. See what that other Jeep can do when it comes time to go rock crawling. What 4×4 system does it have? Test it out and have some fun. There's no one to stop you from having fun when you're out on the road. Plus, it's a great way to make friends with other trekkers and learn about the Jeep community.
Test Your Metal
Speaking of rock crawling and going off road, traveling with a Jeep, especially for off roading adventures, is a chance to modify a Jeep and make it even more off road capable, especially a new Jeep. We've covered plenty of ways to modify any model, from a Jeep Grand Cherokee to the mighty Renegade for rock crawling, mudding, and water crossing. Nothing like a DIY project to feel a sense of pride – even more so when you witness the results.
Freedom
Think of all the things you can't do when on a plane, a boat, or train. Unless flying in your own jet or have a private cabin, there's not a whole lot of privacy and barely any freedom. You can't pull over to stretch your legs, you can't listen to music as loud as you want, you may not even be able to go online. When traveling by car, you can do all those things, and there's no one to stop you. It's your road trip, and you can do what you want.
These are just some of the benefits of taking a road trip to your destination. Anything you'd like to point out? Let us know on social media. Ready for your own adventure? You can find a new Jeep Grand Cherokee, Wrangler, Renegade, and all other Jeep models in our inventory.
Photo Source/Copyright: Jeep.com