Five Upcoming Jeep Vehicles to Look Forward To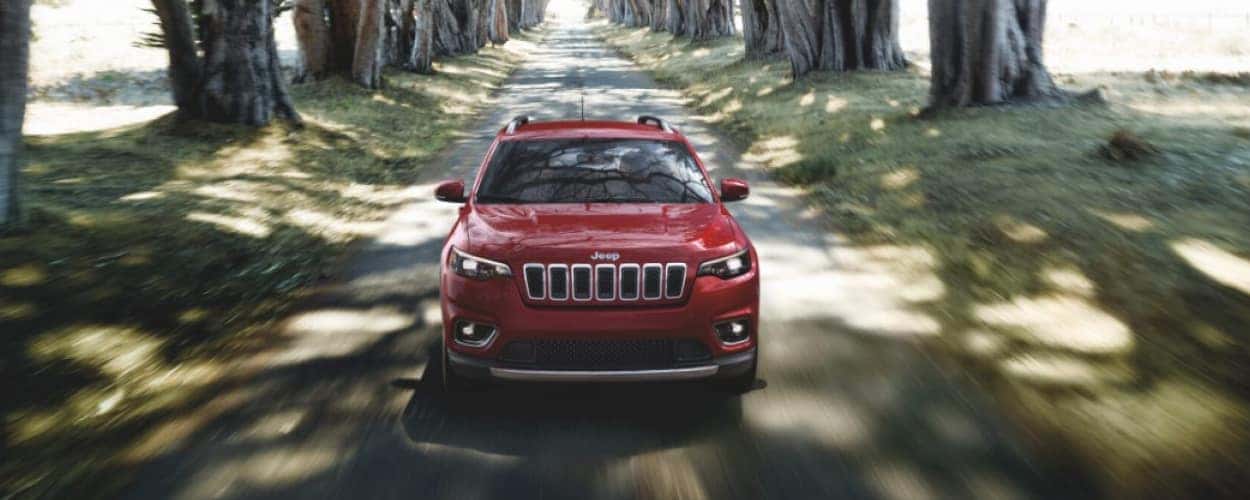 Almost two years ago (July 2018), automotive group Fiat Chrysler Automobiles (FCA) announced plans for the next five years, much of which entailed going electric and increasing the number of vehicles in the total lineup that have alternative fuel powertrain options like plug-in hybrid electric vehicles (PHEVs) and electric vehicles (EVs). The plan was to produce 14 electric vehicles and four battery-electric vehicles for Jeep® by 2021 to compete with Tesla and start the expansion of PHEVs and EVs with one of its strongest brands. We've already seen the debut of the Jeep Compass 4xe, Jeep Renegade 4xe, and Jeep Wrangler 4xe, and more vehicles should be coming up over the next few years, despite the hit many automakers have taken during the Coronavirus pandemic. If FCA can get its major players back on their feet, here are some vehicles worth waiting for.
Like we said, Jeep is one of the strongest brands under the FCA umbrella, and it's the brand getting the most new additions. In 2021, the next generation Jeep Cherokee will be unveiled, making it the sixth generation of the model since its last incarnation in 2014 (minor change in 2018). The first to 2021 Jeep Cherokee to be released by 2022 will also be a Jeep 4xe model with a plug-in hybrid option, as well as a fully electric one. Jeep is also one automaker intending to add low levels of autonomy to its future vehicles, with some autonomy self-driving technology available in the 2021 Jeep Cherokee.
Another new general model coming out for 2021 is the Jeep Grand Cherokee, due for an update, nearing almost a decade since its last refresh. The new model will offer consumers the option of three or two rows for increased configurability, much like the Dodge Durango crossover. Joining the Jeep Cherokee, the 2021 Jeep Grand Cherokee should also provide consumers with a plug-in hybrid option, but no electric powertrain is currently in sight.
Although the Jeep Compass 4xe and Renegade 4xe are plug-in hybrid models, unlike the name would suggest, the new generation 2022 Jeep Renegade will also come with a fully electric option. The Renegade is still fairly new, having come out in 2015 and just receiving a facelift last year (2019), it still has a few years, but a lot can clearly change in just two years. The 4xe model was already released in Europe, but the American release date is still TBD.
Included in the plans for FCA was the new Jeep Five-Year Plan, detailing the future lineup of the off-road automaker, and three new vehicle segments are going to be fulfilled in the coming years. One of those being a new A-segment Jeep Crossover – currently unnamed – by 2022. The A segment is a smaller, compact SUV category for vehicles, and could be the baby Jeep discussed many years ago, providing plug-in hybrid technology. A new Low D 3-row and E-segment 3-row vehicle are supposed to be announced at some point, but the next segment to look forward to from Jeep will be a full-size truck with the return of the Wagoneer and Grand Wagoneer. Following the pattern, the Jeep Wagoneer nameplate will be sold as a plug-in hybrid and will come with self-driving technology, also due by 2022.
Jeep is a strong brand under the FCA umbrella, and with models like these planned to be revealed in just a few years, we're sure Jeepers can't wait. Which vehicle are you looking forward to? Join the discussion on Aventura Chrysler Jeep Dodge Ram social media.
Photo Source/Copyright: Jeep.com