FCA Takes Home Triple Honors from Automotive Science Group Study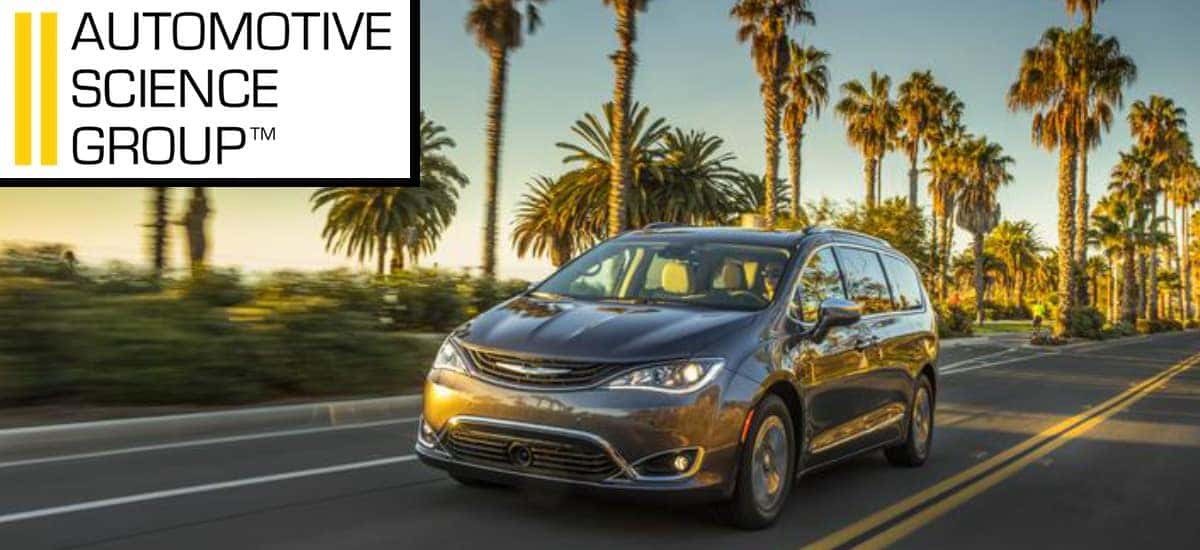 The Automotive Science Group is back at it again this year, awarding vehicles from all class segments their rightful dues. Every year, the Automotive Science Group (ASG) conducts Automotive Performance Index (API) Study designed to assess an auto market sample population of vehicles that are as ecologically sustainable as they are affordable. Many automakers showed up in the study, and three Fiat Chrysler Automobiles brands received top honors, and this isn't the first time.
The Automotive Science Group
For a reminder of credibility, ASG was created in 2007 to support Eco-innovations, LLC, an environmental policy consultancy. Their mission was to address environmental challenges with market-based solutions that prompt informed consumer action. Today, ASG works to change the way consumers define value of today's automotive marketplace by providing life-cycle data-driven findings that help consumers make purchasing decisions that are ecologically sustainable, socially equitable, and economically viable.
Automotive Performance Index (API) Study uses a unique combination of vehicle data inputs that include life-cycle, environmental, social, and economic performance indicators that may provide a clearer look at a vehicle's natural capital, social and human capital, and economic efficiency. For 2019, the API Study assessed an auto market sample population comprised of 1,640 model year 2019 cars, crossovers, and SUVs. Out of all of these, the 2019 Chrysler Pacifica Hybrid, Jeep® Compass, and Fiat 500L took home top honors.
Taking Home Top Honors
As a whole, Fiat Chrysler Automobiles (FCA) US earned four awards during the ASG 2019 API Study. It comes as no surprise that the 2019 Chrysler Pacifica Hybrid continues to be a leader in the minivan segment, holding the title as the first-ever hybrid minivan, and taking home two awards for the third consecutive year. These would be the Best All-around Performance and Best Environmental Performance awards. The Pacifica Hybrid also earned a class-leading environmental performance rating in terms of CO2 emissions, producing 34-percent less than its competition over the last 6.5 years in its life cycle.
"The Chrysler Pacifica Hybrid furthers FCA's position in the ASG 2019 study with its 32-mile all-electric range and advanced gas-electric combination that not only reduces emissions but also significantly reduces fuel costs by leveraging the increasingly cleaner U.S. power grid as a fuel source…The plug-in remains unrivaled in the minivan segment, providing the best all-around performance in its class since the model was first introduced in 2017." – Colby Self, managing director at ASG.
Alongside the Chrysler Pacifica Hybrid is the 2019 Jeep Compass. With a combination of best-in-class retail price and a competitive fuel economy rating, the Jeep Compass won out over 235 crossover variants assessed during the 2019 API Study. Taking a look at not just the environmental impact of a vehicle but also how it impacts a consumer's wallet over time, the Jeep Compass also holds the lowest cost of ownership (purchase and operating costs) across the first 6.5 years of vehicle ownership. One of the reasons many consumers consider buying a used Jeep. It's hard not to win.
The Fiat 500L also had its own victory as the Best Economic Performance award as the lowest-priced vehicle in the wagon class segment. So, there you have it, like always, FCA takes home some gold. Looking for an economically friendly vehicle that's also bank account-friendly? Take a look at the 2019 Chrysler Pacifica Hybrid or 2019 Jeep Compass at Aventura Chrysler Jeep Dodge Ram.
Photo Source/Copyright: Chrysler and Automotive Science Group