Dodge Unveils First Special-Edition "Last Call" Model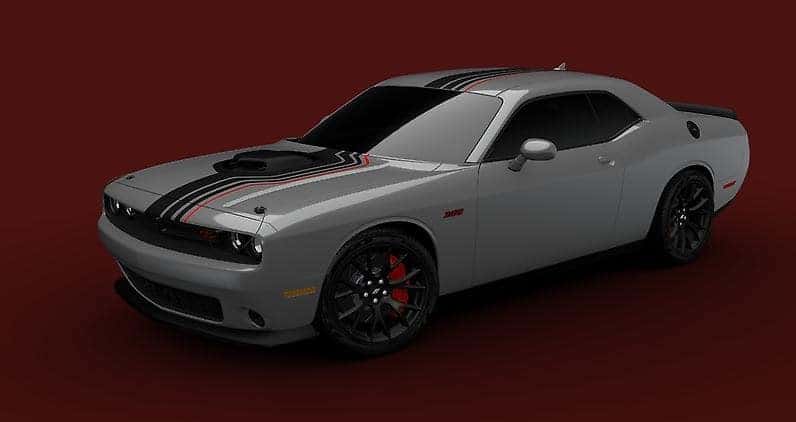 As we near ever closer to the new Dodge eMuscle lineup, the muscle car automaker has given a glimpse at future models with the 2023 Dodge Hornet PHEV and the Dodge Charger Daytona SRT Concept. With the next generation of the Dodge Challenger and Dodge Charger going electric, Dodge wants the gasoline-powered models to go out with a bang with seven special models, High-Impact Paint heritage color options, extending the time to order SRT Jailbreak models, and a commemorative "Last Call" series. After all, this is the "last call" for the Dodge Challenger and Dodge Charger as we know it. Only weeks later, and Dodge reveals the first model of seven "Last Call" Special-edition models. This one is a callback to the original Dodge Shakedown Challenger concept.
"Dodge Speed Week may be over, but our brand is far from finished in shaking up the muscle car world…We're following up Speed Week reveals of the future of electrified muscle in the Dodge Charger Daytona SRT Concept and our first electrified vehicle in the 2023 Dodge Hornet R/T by announcing six special, commemorative-edition models in a little over a month." – Tim Kuniskis, Dodge brand chief executive officer – Stellantis
Initially unveiled at the 2016 Specialty Equipment Market Association (SEMA) Show in Las Vegas, the Shakedown concept is entering the auto market as a special-edition 2023 model. Although the exterior may resemble gun steel, it's a combination of vintage and modern styling, and the interior cabin is donned with black-and-red. With only 1000 units planned for production, with 500 Dodge Challenger Shakedown R/T Scat Pack units painted in in Destroyer Grey and 500 Challenger Shakedown R/T Scat Pack Widebody units painted Pitch Black. Both come fully loaded with numerous package add-ons, including Plus Group, Technology Group, Navigation, and Carbon/Suede, (and Dynamics Package for Challenger R/T Scat Pack).
Separating the Dodge Challenger Shakedown special-edition model of course needs to separate itself from the rest. Starting with the engineering, the Challenger Shakedown come with a Mopar Shaker intake with the legendary cold-air-grabbing Mopar Shaker hood and red six-piston Brembo brakes. The exterior wears an assortment of badges and graphics – Red "392" fender graphics, a "Shakedown" spoiler graphic, a Shakedown stripe with red accent, plus the Black "Challenger" grille badge, Unique R/T grille badge, and "Shakedown" instrument panel (IP) badge – with a "Shaker" underhood decal as well. The R/T Scat Pack will ride on 20-by-9.5-inch Low Gloss Black Slingshot wheels, whereas the Widebody special-edition model will come with 20-by-11-inch Carbon Black Warp Speed wheels. Inside, consumers can find Premium Black Nappa/Alcantara seats with red stitching and Demonic Red seatbelts.
Throughout September 2022, five more special edition models will be revealed. Then in Las Vegas, the seventh and final 2023 Dodge model to ever be produced will make its debut during the 2022 SEMA Show, scheduled for November 1-4, 2022. Wow, we can't wait to see what comes next. There are so many classic names out there. Keep informed about the next "Last Call" Dodge model when you follow us on Aventura Chrysler Jeep Dodge Ram social media. Or, just make sure you buy a new Dodge Challenger or new Dodge Charger at Aventura Chrysler Jeep Dodge Ram before they're all gone.
Photo Source/Copyright: Dodge