Dodge Ranks Number One in J.D. Power Initial Quality Study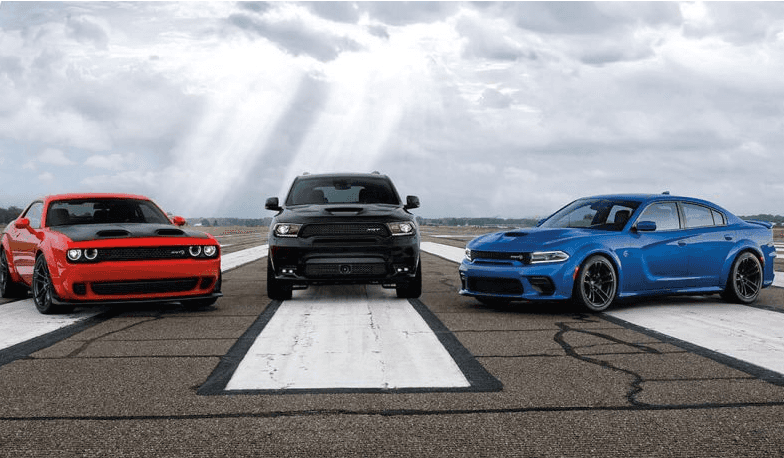 Another year, another round of studies from multiple organizations. One of the big names in the industry is J.D. Power & Associates, and every year this group conducts multiple studies across the auto market. Around this time of year, every year, J.D. Power reports the findings of an Initial Quality Study, based on survey responses, to find the vehicles that have the least depreciation over a short period of time. As the name suggests, this study examines how well the vehicle holds up to its "initial" quality. Last year, Fiat Chrysler Automobiles (FCA) improved its score, and muscle car automaker Dodge landed in the top ten during the 2019 J.D. Power Initial Quality Study. This year, we have a shocking surprise.
Dodge is the first domestic brand to ever rank number one in a J.D. Power Initial Quality Study. Isn't that fantastic? We're making history over here. Although they're calling it a tie between Dodge and 31 other competitors, the official brand ranking on the J.D. Power website displays Dodge with a score of 136. What does this score mean? It's 136/100, also read as 136 problems per 100 vehicles (PP100).
Like we said, this study focuses on the vehicle's quality over time, and out of 1000 Dodge vehicles, only 136 units had issues. Going on 34 years, the J.D. Power Initial Quality Study sends out surveys made up of 233 questions to owners of new 2020 model-year vehicles during the first 90 days of ownership. These questions are organized into nine vehicle categories: infotainment; features, controls and displays; exterior; driving assistance (new for 2020); interior; powertrain; seats; driving experience; and climate. Owners and lessees then fill out their answers, and the total number PP100 is tallied up. Marking the fifth generation of this study, the scores for 2020 are based on responses from 87,282 purchasers and lessees of new 2020 model-year vehicles.
Following close behind Dodge was Ram Trucks, ranking at third place, rising from its 21st position last year, thanks to a new fresh line of 1500 half-ton pickup trucks and the significantly upgraded heavy-duty Ram trucks. In terms of car segments for the 2020 J.D. Power Initial Quality Study, the Dodge Charger came in second place for the Large Car segment, and the Dodge Durango ranked second for the Midsize SUV car segment. Overall, FCA ranked number four out of 15 automotive companies reviewed by J.D. Power. Not only that, but 2020 is the first time FCA outperformed the industry average, with a total of 153 PP100. That's 13 PP100 less than the industry average and 10 PP100 less than the nearest competitor.
J.D. Power also found that many domestic brands are ranking above average this year (Go USA), marking the best performance for Dodge, Ram, Jeep, and others in the history of the study. Following this study, J.D. Power will be publishing the results of its APEAL Study, or the Automotive Performance, Execution and Layout Study. Last year, FCA also earned top scores during the 2019 J.D. Power APEAL Study.
"Initial quality is critical to the overall new-vehicle ownership experience…In the next few weeks we will complete the picture by providing results from the J.D. Power APEAL Study, which measures the positive experiences customers have from owning and driving their new vehicle, and the J.D. Power TXI Study, which measures how well automakers are introducing all-new technology into their vehicles. Successful manufacturers will examine all these areas as they strive to design and build even better vehicles." – Dave Sargent, vice president of automotive quality at J.D. Power
Looking for some of the best quality vehicles in the market? It should be obvious. Check out Dodge and Ram vehicles at Aventura Chrysler Jeep Dodge Ram.
Photo Source/Copyright: Dodge.com