FCA Earns Top Scores in 2019 J.D. Power APEAL Study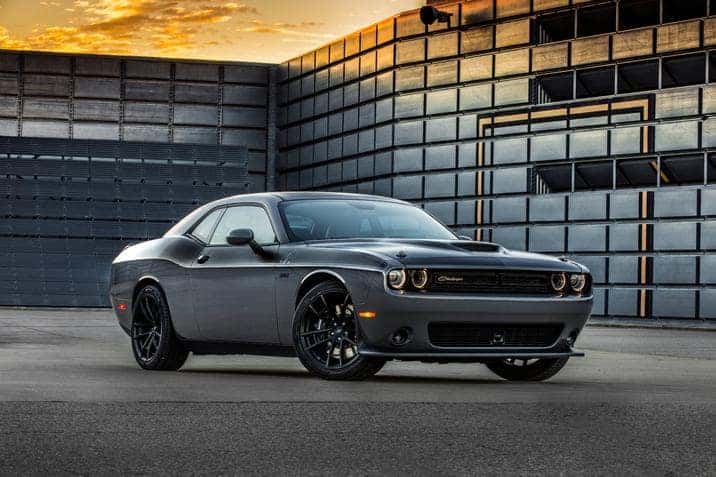 We're getting into the second half of 2019, and around this time, many organizations start putting important lists and conduct strenuous studies to compile and analyze data about the auto industry. One of those is J.D. Power – every year, the group conducts surveys and studies to learn about vehicles on the industry and inform the consumer market. To do this, they typically get a sample of the larger population and publish data based on a survey sent out to consumers around the country, typically those who own or lease a new vehicle and have done so for at least 90 days. The most recent study to be completed is the 2019 J.D. Power U.S. Automotive Performance, Execution and Layout (APEAL) Study, and like most of the time, Fiat Chrysler Automobiles (FCA) brands pop up more than once.
2019 APEAL Study
Going on for 24 years now, J.D. Power conducted the 2019 APEAL Study from February 2019 through May 2019. As per the course, surveys were sent out to purchasers and lessees of new 2019 model-year vehicles after at least 90 days of ownership, and about 68,000 surveys were returned. The 2019 U.S. APEAL Study is designed to measures an owner or lessees' emotional attachment and level of excitement in relation to their vehicle across 90 attributes. These attributes are then combined into an overall APEAL index score that is measured on a 1,000-point scale. In addition, the study focuses on several categories: driving dynamics, visibility and safety, engine/transmission, audio/communication/entertainment/navigation, seats, HVAC, exterior, interior, storage and space, and fuel economy.
Starting off on a positive note, the industry average increased by 3 points, from 820 in 2019 to 823 in 2019, with automotive brands improving in all of the aforementioned categories. Even better, the gap between luxury vehicles and mass market brands is decreasing, having hit an all-time low of only 35 points 853:818. That means mass market brands are starting to become as high of quality as luxury brands, and that's good news for everyone.
"Every automaker is producing vehicles that consumers like, but some of them are doing it at a higher level than others…Satisfaction with new technology is improving, but infotainment remains an area where automakers can get better. Owners have higher satisfaction if their vehicle is equipped with safety features such as blind spot monitor, collision avoidance and lane departure warning. This should serve as a positive sign for manufacturers, as these features are some of the early building blocks for fully automated vehicles." – Dave Sargent, Vice President of Global Automotive at J.D. Power
FCA Improves
Now let's focus on our favorite brands and not just the overall industry. FCA as a whole has gone up 20 points from 2018, now having a total score of 830 out of a 1,000 point scale and has exceeded the industry averages for mass-market and premium-market automaker competitors. Out of all the brands, Ram and Dodge were ranked among the highest. Ram Trucks ranked highest in the mass market segment with a score of 851, followed by Dodge with a score of 848.
The Dodge Challenger also won the Midsize Sports car Segment, whereas the Dodge Charger was named second in the Large Car segment. Either way, first and second place is a pretty big deal, especially when considering Ram Trucks and Dodge. Looking for a quality vehicle?
Look no further than Aventura Chrysler Jeep Dodge Ram. We have high quality vehicles that earn top scores with the 2019 J.D. Power APEAL Study like the Dodge Challenger and Ram pickup trucks.
Photo Source/Copyright: FCA Media