Dodge Ranks Highest Four Years Running in 2022 J.D. Power APEAL Study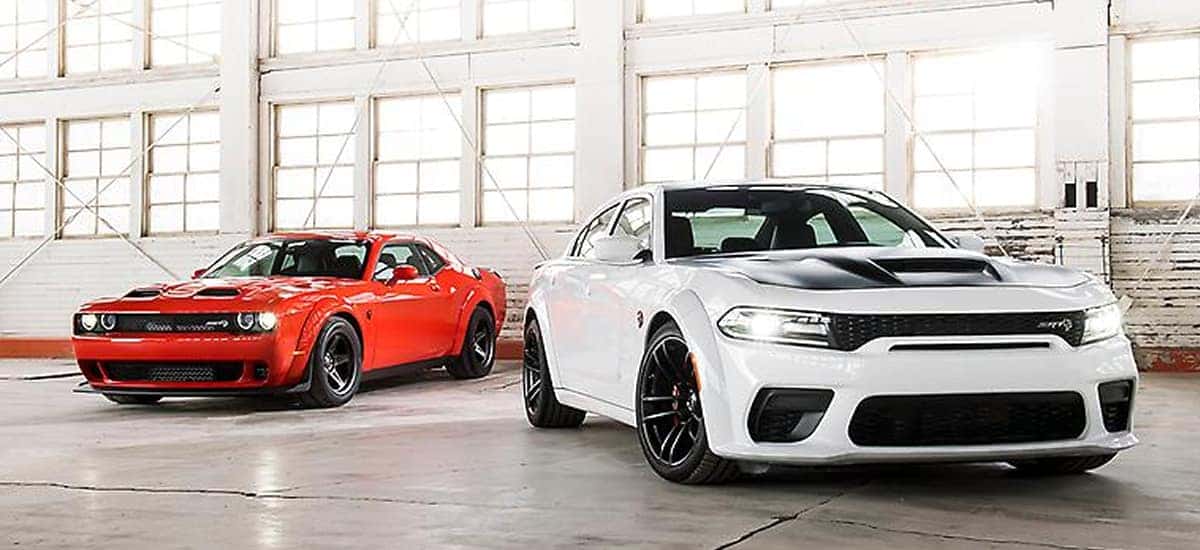 Every year, organizations conduct studies by sending out surveys, compiling reviews and test drive data, or with a group of jurors from diverse backgrounds. This happens in every industry, and the automotive industry is the highlight this week. The J.D. Power 2022 U.S. Automotive Performance Execution and Layout (APEAL) Study™ has recently concluded, and there is some shared success for several brands in Stellantis. Moreover, ranking highest for the third year-in-a-row is muscle car automaker Dodge.
What is the APEAL Study? Running for 27 years now, the APEAL study has been used to measure an owners' emotional attachment and level of excitement with their new vehicle. Complementing the J.D. Power U.S. Initial Quality Study (IQS)SM and the J.D. Power U.S. Tech Experience Index (TXI) StudySM, the APEAL Study measures these qualities based on 37 attributes, ranging from the comfort a driver feels when getting behind the wheel to the feeling of stepping on the accelerator and driving. Like most studies, vehicles received a score out of a 1,000-point scale. For 2022, the results come from 84,165 owners of new 2022 model-year vehicles completed surveys after 90 days of ownership. This study was conducted between February 2022 and May 2022, with the available data on vehicles registered from November 2021 through February 2022.
With all that said, it's nice to know that Dodge still ranks highest among customer satisfaction with a score of 882 and ranking highest among mass market brands. Right behind Dodge is our favorite light-duty pickup truck automaker, Ram, with a score of 863. There are also some competitive models to mention, receiving the highest ranking in their respective vehicle segment. The Jeep Wagoneer was ranked highest for the Large SUV segment, the Jeep Grand Wagoneer was ranked highest for the Large Premium SUV segment, and the Ram 1500 was ranked highest for the Large Light Duty Pickup segment. Jeep received a score of 845 this year.
"We don't just design, engineer, build and sell function. We instill our vehicles with character that enriches the lives of our customers every day. So, it's immensely satisfying to see our products resonate with such consistency…The reception given these stylish, tech-rich vehicles is another clear indication of the alignment between customer demands and our product-development process. And we are not letting up on the throttle." – U.S. Head of Sales Jeff Kommor
Stellantis PR want to make it clear that Ram took first place in 2019. They were once connected, and some Ram trucks still have just the Ram head emblem with "Dodge" somewhere on the body. So, they have kind of shared the title over the past few years? Either way, it makes it the fourth consecutive year that the two have collectively held the title. With Dodge in the lead, we wonder how well the muscle car automaker will fair in the coming years. Currently dominating the market of high-performance vehicles, Dodge is going electric with eMuscle, and competition is starting to heat up. By 2024, Dodge eMuscle will release the first all-electric Dodge vehicle to start a new lineup of high-performance electric vehicles (EVs).
It should be interesting to keep an eye on Dodge over the next few years. More than likely, we'll see a special edition or two before eMuscle comes to take center stage. Stay informed on everything new with Dodge when you follow us on Aventura Chrysler Jeep Dodge Ram social media.
Photo Source/Copyright: Stellantis Media