Dodge Name, Jeep SUV, Chrysler Wins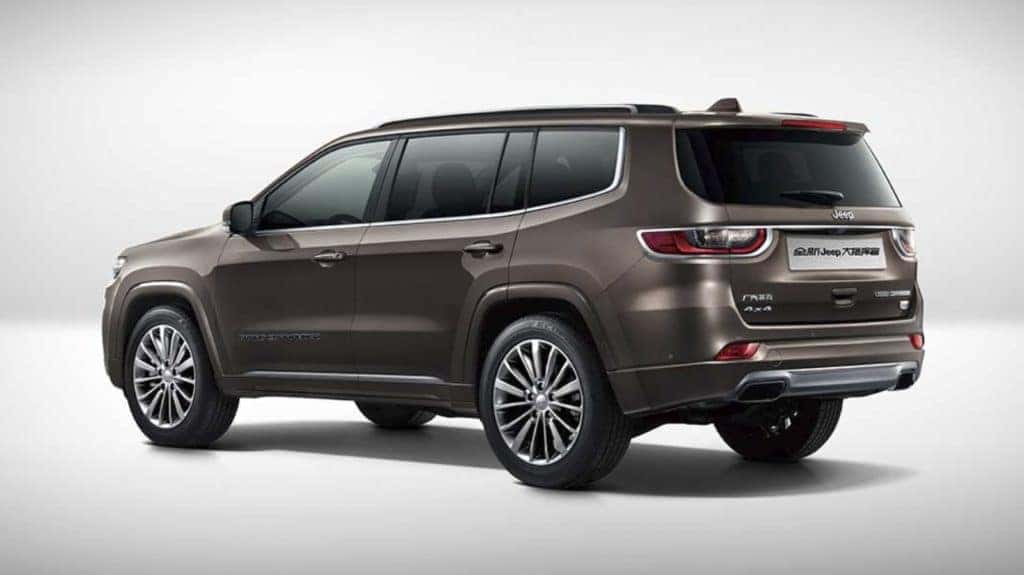 News about new vehicles coming from Fiat Chrysler Automobiles (FCA) has been heating up all of 2018, and now as we enter 2019, several vehicles are headed to enter the auto market. Back in January 2018, the late Sergio Marchionne told Motor Trend that a crossover for Chrysler is definitely a possibility and may even go into production in as soon as 18 months. Just the month before, there was discussion about a new full-size crossover from Chrysler that may share the platform of the Jeep Cherokee or Dodge Journey. At the same time, a new Jeep seven-seater crossover, called the Jeep Commander, debuted at the Shanghai Auto Show, and was meant to only see the streets of China. As reported by Allpar, that's all about to change.
Word is, Chrysler will finally be getting a third, technically fourth model, if we include the Chrysler Pacifica Hybrid plug-in as its own model. The lineup is a little lacking at the moment, but the Jeep Commander platform may fix that. A crossover capable of seating seven, designed with sharp style, and hybrid technologies for a plug-in hybrid electric vehicle (PHEV) were seen in the Commander concept, but it's unclear if the new crossover will also see these technologies. Before the initial concept was released, there was talk of the new Chrysler crossover being a rebadged Pacifica or a rebadged Jeep Grand Cherokee. Now, all signs point to the Jeep Commander taking over.
The concept that debuted at the Shanghai Auto Show was powered by a 2.0-liter, four-cylinder gasoline engine that could deliver up to 231 horsepower and 258 lb-ft of torque. No word on a hybrid or PHEV yet, but the three-row crossover is the real winning attribute – is it possible to have too much space when it comes to a crossover? What's throwing everyone for a spin is that the new supposed Chrysler crossover will be wearing a name known to only one FCA brand thus far – Dodge, with the Dodge Journey. "Chrysler Journey" doesn't have the same ring to it.
In addition, Marchionne stated that the new crossover will be built at the Windsor Assembly Plant in Ontario, Canada. Vehicles sold in the United States have begun to move closer to home, and the Jeep Commander platform that will become the rebadged Chrysler is slated to be built alongside the Cherokee at the plant in Belvedere, Illinois – but nothing is certain just yet. Whether or not this automobile will be ready for 2019 or later in 2020 is the question everyone is asking. With the Chrysler 300 sputtering out, can Chrysler last another year with just a minivan?
That question may be better suited for the upcoming Chrysler Portal, currently in production. Set to be the first autonomous retail vehicle from FCA, the Chrysler Portal will be an autonomous minivan. Whether there will be a plug-in variant as well as an electric is yet to be determined, but the original concept was running on a 100-kilowatt-hour battery pack and an electric motor, able to drive a total of 250-miles. However, the concept also only displayed level 3 autonomy, or the ability to aid the driver in certain situations, but not take over completely. Think advanced safety features like automatic emergency brakes and adaptive cruise control. Neither is guaranteed to keep the driver safe nor is either a replacement for safe driving habits.
2019 is just beginning, so we have plenty of time and plenty to look forward to. What do you think about Chrysler grabbing a rebadged Jeep? Let us know on Aventura Chrysler Jeep Dodge Ram social media.
Photo Source/Copyright: TopSpeed.com