Dodge Added the Widebody to the 2020 Dodge Charger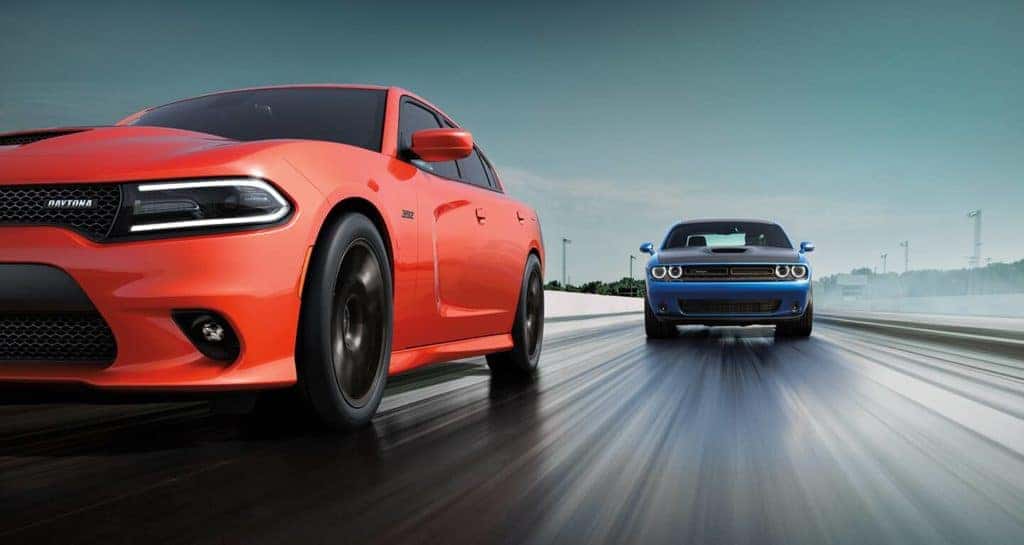 When the 2019 Dodge Challenger and Dodge Charger first made the scene, we got teaser images of each leaving much to the imagination. After the short-lived production of the 2018 Dodge Challenger SRT Demon, Dodge decided to dial things back a bit and make a powerful muscle car that can keep the Dodge heritage alive for a few more years with the 2019 Dodge Challenger SRT Hellcat Redeye. Now that it's been announced that Dodge will soon be producing electric vehicles (EV) starting with the famous Dodge Challenger and Dodge Charger lineup, the current generation and possibly 2019-2020 are the last chances for Dodge to put all they have into their supercharged muscle cars. So why not offer the Dodge Charger some flair with Challenger attitude and add a widebody package?
The Widebody Package
Previously only available on the 2018 Dodge Challenger SRT Hellcat, the Widebody package from Dodge would put all the style and aggressive looks of a Dodge SRT Demon without putting the supercharged 797 horsepower engine under the hood. Included in the Widebody package are 20-inch "Devil's Rim" aluminum wheels, extended fender flares that are added to the body, a blacked-out rear lip spoiler, and a scalloped hood. The wheels can come wrapped in optional Pirelli P Zero summer tires as an option for that for extra grip. All of that could be coming to the 2020 Dodge Charger. Imagine the look of a 2019 Dodge Charger SRT Hellcat with the Widebody package.
Some may call it a sedan, but it's a muscle car through and through, so why not a Dodge Charger SRT Hellcat? The Dodge Charger is one of the most sought after muscle cars In America, and after Ford dropped out, Dodge is taking over the muscle car market. With everything on the line, Dodge is pulling out all the stops by adding the Widebody package to the Charger. It won't be the first model or trim to get upgrades for 2019, though.
Upgrades for 2019
When it comes to the 2019 Dodge Challenger R/T Scat Pack, this model trim can also come with a Widebody package. When it comes to the 2019 Challenger R/T Scat Pack with a Widebody, the extender flares add 3.5-inches to the overall width of the vehicle, for stopping power, a six-piston Brembo brakes system is installed up front, and Dodge added in a more aggressive suspension system as well. That isn't all; for 2019, the R/T Scat Pack also comes with launch control, launch assist, line lock, and SRT drive modes – features originally only found in the 2018 Dodge Challenger SRT Demon and SRT Hellcat trims.
Like the Charger, the R/T Scat Pack also got new capabilities with a "Scat Pack 1320 ("Angry Bee")" package that is basically a Demon-inspired R/T Scat Pack trim. For anyone ordered the 1320 package, it includes a TransBrake, a Torque Reserve System, Line Lock, Launch Assist (with track-friendly traction control), Launch Control, an SRT three-mode adaptive suspension system (with Drag Mode), deletes the passenger and rear seats but makes them available for $1 each, a 3.09 limited slip differential, 41-spline rear axle shafts, a Brembo front braking system with 4-piston calipers, low-gloss black 20×9.5-inch aluminum wheels with knurled bead seats to prevent tire slip and wrapped in Nexen SUR4G Drag Spec 275/40R20 street-legal drag radials designed specifically for the 2019 Dodge Challenger R/T Scat Pack 1320. Oh, and consumers can only get this package with the 8-speed TorqueFlite transmission.
Why are we mentioning this? Because if Dodge released all of that for the 2019 Dodge Challenger R/T Scat Pack and just announced a Widebody option for the 2020 Dodge Charger (SRT Hellcat), there's always a possibility they'll do the same for the Charger. Here's hoping! Find your next 2019 Dodge Challenger or Dodge Charger at Aventura Chrysler Jeep® Dodge Ram.
Photo Source/Copyright: Dodge.com