Dodge Announces Official Dates for Direct Connection Catalog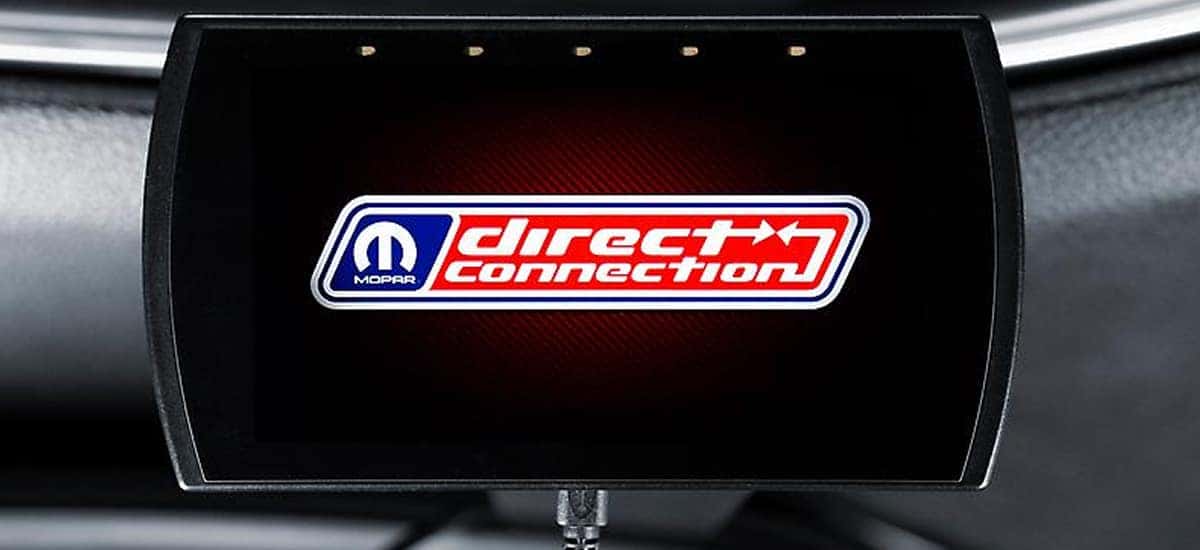 Dodge has been hitting the ground running – or is it rolling? – with its two-year "Never Lift" roadmap for what comes next from the muscle car automaker. Knowing eMuscle is also being released in two years, we can already see where the finish line is. Of course, making an all-electric Dodge vehicle is going to take a lot of time, tinkering, and resources. The automaker hasn't released a new vehicle in some time – if anything, there have only been discontinued models. To reveal something new will take up most of the finances and attention, so it makes sense while the tables are turned, Dodge will have something to offer diehard fans in the meantime with Direct Connection, the sixth "garage door" of the campaign.
"It's a new year, and Dodge isn't letting up one bit…The Direct Connection Tech Line has been blowing up with questions on Stage Kit compatibility and timing, so we have attached a grid to help answer many of those questions. There is much more to come from the Never Lift plan — keep following along at DodgeGarage.com." – Tim Kuniskis, Dodge Brand Chief Executive Officer – Stellantis
The Direct Connection was created to give Dodge owners and enthusiasts a chance to get the most out of their muscle car while they still can. Starting with a catalog of factory-backed performance products, the catalog is broken down into three parts – Modern Performance, Competition, and Crate Engines. Available for online purchase through the new Direct Connection eStore starting March 9, 2022. Filled with 00-plus parts, including new stage kits and performance products for the Dodge Challenger and race-ready kits for the Dodge Challenger Mopar Drag Pak, the Direct Connection takes aftermarket enhancement to new heights.
Also opening alongside the Direct Connection is the Dodge Power Brokers dealer network, the exclusive source for all new Direct Connection performance parts, also opening March 9, 2022. This is more so the place to go if looking for information or wanting to talk with someone who has comprehensive knowledge and expertise in areas of Dodge vehicle features, high-performance parts, and installation. Training for these professionals is currently going on, opening new jobs for this broken economy.
Speaking of, now is the time for Dodge fans to get their dream job of working with the muscle car automaker as a career. It's true – on January 20, 2022, Dodge will be announcing the complete details for how true enthusiasts can "apply" for the role of Dodge "Chief Donut Maker." The selected applicant will be known as a one-of-a-kind brand ambassador for Dodge. Sounds like a fake job and/or title? Tell that to the $150,000 salary, Dodge wardrobe, Chief Donut Maker business cards, and the ability to choose a high-performance Dodge vehicle for use as a "company car."
Also at the end of January, the 25 lucky winners of Operation 25//8, the eight-week long 25-car giveaway where a team of 25 ambassadors from automotive, music, sports, fashion, media entities, and companies were to select a lucky Dodge fan during the last eight weeks of 2021 to receive a new Dodge dream car. These ambassadors included Amazon, Jay Leno, Travis Barker, Imaray Ulloa, Richard Rawlings, SuperCar Blondie, and Bill Goldberg, with the latter being a huge influence in some of past Dodge giveaway events, such as the Dodge Horsepower Challenge.
Freshen up those resumes, Dodge fans. And be sure to look for all-new performance parts starting March 9, 2022. Get yourself started with a new Dodge Challenger from Aventura Chrysler Jeep Dodge Ram today.
Photo Source/Copyright:  Dodge