Dodge and Jeep Win in the J.D. Power 2022 U.S. ALG Residual Value Awards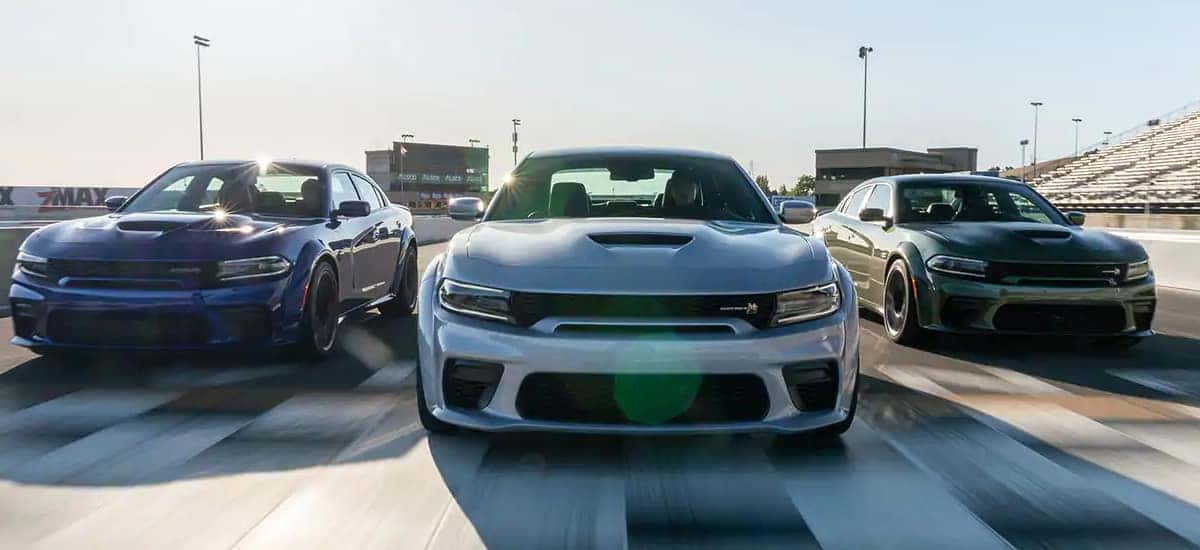 It's that time of year again, and not just the holidays. Automotive journalists, publications, and other organizations start to round up the best of the best and put together their "Best of", "Top Ten", and all sorts of lists. Stellantis has been racking up rewards all year, and J.D. Power is a name that has been heard more than once. First in the 2021 J.D. Power Initial Quality Study, Ram pickup trucks earned the highest-ranking, and then again during the 2021 J.D. Power APEAL Study, with Dodge the highest-ranked automaker for the second year in a row. Now for the eighth consecutive year, the Dodge Charger has outperformed the competition in the J.D. Power 2022 U.S. ALG Residual Value Awards.
Accompanying the Dodge Charger on its win among full-size passenger cars, the Grand Wagoneer also beat the competition, in its first year of production no doubt, winning the title for the full-size luxury utility category. Now that is surely a feather in the cap, a notch on the belt, and [insert innuendo here]. It's also a strong win for the automotive group Stellantis as a whole. After a shaky merger during an even shakier year (2020), this automotive group has something to prove, and with Jeep, Ram, and Dodge taking names, it's going to be a good year in the long-run.
"These results bode well for our customers because residual value is a key consideration of the buying process…We're proud to provide customers with the confidence that their hard-earned money is well-spent." – Jeff Kommor, U.S head of sales, Stellantis
When it comes to the J.D. Power U.S. ALG Residual Value Awards, the automotive industry recognizes these awards are the standard when analyzing the value of a vehicle over time. Those highest-ranked tend to keep the highest percentage of their manufacturer's suggested retail price after a three-year period of ownership. This is much longer than most J.D. Power studies, focusing on vehicles after 90-days of ownership. Residual value is all about how much of the original value the vehicle retains years later. J.D. Power focuses on long-term quality and design, overall desirability of automotive brands and their models, and a vehicle's resale value once when being sold or traded-in for a new one.
This year, 19 different brands won awards in 29 segments, with a total of 284 models evaluated based on an analysis of used-vehicle performance, brand outlook, and product competitiveness. To be able to compete, a brand needed to have model entries in at least four different segments. This means not just pickup trucks or SUVs. How Jeep slid under the radar is beyond us, but Dodge has had a variety of vehicles over the years. These days, it's just the Dodge Challenger and Dodge Charger carrying the flag, but the Grand Caravan minivan, Durango SUV, Journey crossover, and Dart sedan, that's more than four segments. When eMuscle comes out in 2024, we wonder if it will be in line for any awards from J.D. Power.
Just in time for the holidays, too. What a nice gift for Stellantis. Looking for a winner this holiday season and gift yourself? Find a new Dodge Charger or Grand Wagoneer at Aventura Chrysler Jeep Dodge Ram.
Photo Source/Copyright: Dodge