Dodge Adds New Satin Black Appearance Package to Charger SRT Hellcat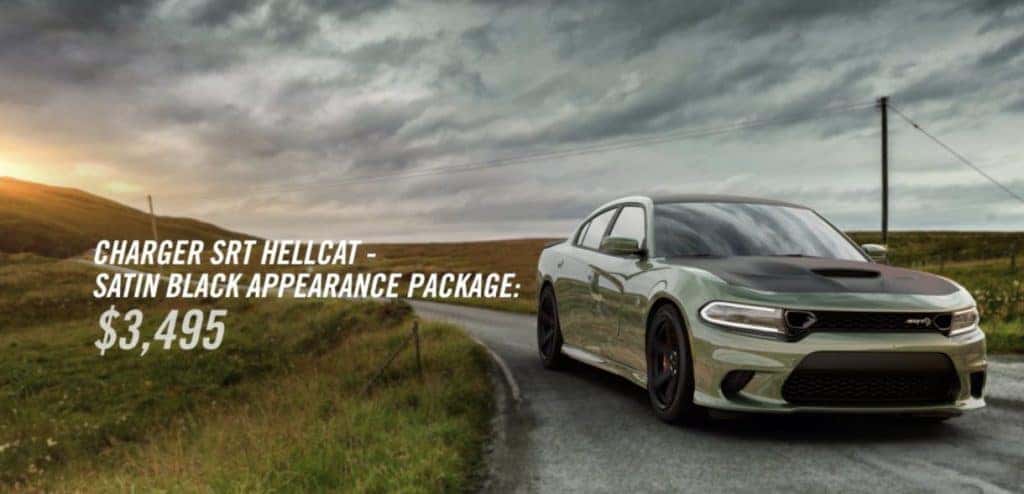 With Dodge quickly approaching the end of the current generation for the Dodge Challenger and the Dodge Charger, the automaker is starting to pull out all the stops. Part of the Fiat Chrysler Automobile (FCA) umbrella, Dodge is following along with FCA and their plans to add some electric options to the lineup. That goes for Dodge as well, and the days of finding a sick 6.2-liter supercharged V8 under the hood may be gone for good come 2020, when Dodge goes electric and actually produces a hybrid or electric Dodge Charger or Challenger. Before it does, Dodge has one last hurrah for each model. It's pretty obvious Dodge is commemorating the Challenger with the turned up SRT Hellcat and SRT Hellcat Redeye. The Dodge Charger is instead getting some new style options before going out to pasture.
Dodge Charger and the Widebody Package
This one is pretty exciting. Thought to only be available on the Dodge Challenger and the Dodge Challenger SRT Hellcat models, Dodge announced that the Widebody package will likely be added to the 2020 Dodge Charger as an available option for its last model year as a pure gasoline-powered vehicle. The Widebody package as also made available for the Dodge Challenger R/T Scat Pack, and a Dodge Charger Widebody will look just as sinister. How can one beat 20-inch "Devil's Rim" aluminum wheels, extended fender flares that are added to the body, a blacked-out rear lip spoiler, and a scalloped hood? If Dodge follows through, expect the option on the 2020 Dodge Charger model.
Dodge Charger Black Satin Package
The new Black Satin Package may give the Widebody a run for its money. If not a fan of widebody cars, due to the horrible parking situations that may occur, Dodge also added another option of flair for the Dodge Charger. Available only on the 2019 Dodge Charger SRT Hellcat to start, the Black Satin package is a new way to give the 2019 Dodge Charger SRT Hellcat a signature look.
Not to be confused with black-out appearance packages that put the vehicle under a nightshade of dark hues, the Black Satin package is anything but. Just check out the above image. That crazy color scheme screams Dodge, and we're trying to figure out if the lighter tone is one of the High Impact Paint (HIP) colors Dodge is known form. Dodge Heritage has a lot of color, with many consumers still a fan of TorRed, Top Banana, Pitch Black, Blue Streak, Stinger Yellow, and Sublime Green, and other HIP colors. Word is Go Mango and TorRed may also be available with the appearance package.
The Black Satin package features a hand-painted satin black hood, roof, decklid, and spoiler, adding a bit of an aggressive demeanor to the Dodge Charger. A Satin Black Painted Hood is already an available option for $1,995 – the new package is an additional $3,495 to the starting MSRP of $28,995 (plus destination fee) of the 2019 Dodge Charger. Consumers who really look for personalization may also want to check out exterior options like a dual carbon stripe or dual red stripe for an extra taste of that Dodge legacy.
Join the discussion on Aventura Chrysler Jeep Dodge Ram social media to find out when this new option is made available for the Dodge Charger.
Photo Source/Copyright: AutoEvolution.com