The Importance of Comfort in Vehicles Today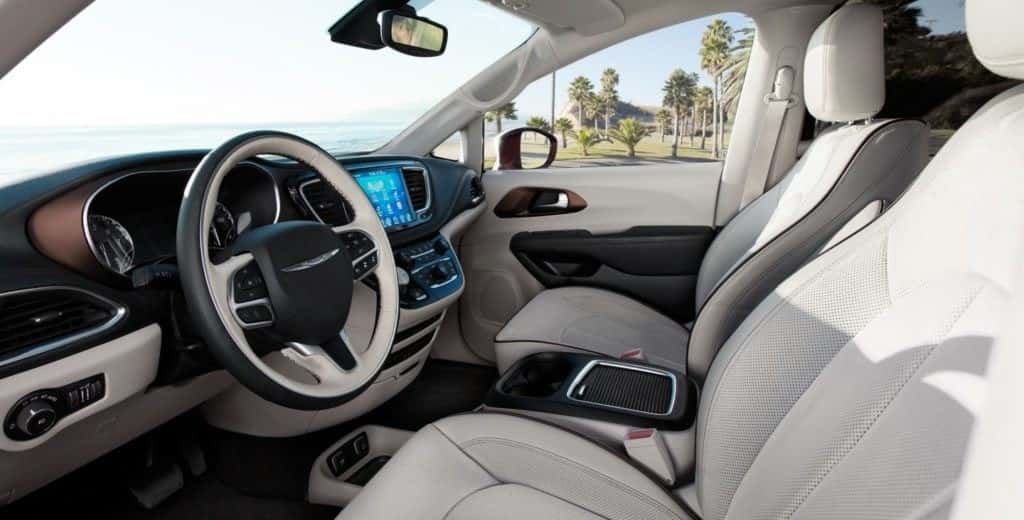 Ever notice how "Comfort and Convenience" are usually found in the specs when comparing vehicle models or their different trims? It's because today, consumers look for both more often when car shopping. Give it some thought for a second. What's more important, how a car looks or how it feels to drive or how it feels to sit in? Think about how much time is needed to spend in a car to answer that.
Importance of Comfort
It's important for a vehicle to be comfortable. When most of us spend time sitting in a car, it's important to have a level of comfort. That can simply come from the seat materials, such as leather or cloth, or even the amenities of those seats. Look at the 2017 Chrysler Pacifica for instance.
There are many available options for seating – two types of leather and then the standard cloth make up the seating trim, and ventilated seats can be found on high end trims. Based on studies by J.D. Power, 90 percent of people who don't have such amenities, want them. Maybe it's psychology, the "want what we can't have" concept. How many times have you sat in a friend's car and wondered why your car doesn't have heated seats or automatic A/C control?
Once people experience those kinds of amenities, people seek them out in their next car, because they want the same level of comfort. Especially since we spend so much time sitting down these days, whether in the car or at work, it's important to have seats that provide neck and back support.
Convenience
Vehicles like the Chrysler Pacifica have many convenient features, too. Automatic A/C is one of them and so are rear seat sunshades that keep passengers from experiencing sun glare or too much sun exposure. The acoustic windshield is nice because it nearly mutes the sound of the powertrain and traffic. And don't forget available features such as Stow 'n Go seating, easy tilt second-row seating, and the hands-free automatic doors and liftgate. Even the push-button sliding doors are nice, and a great way to avoid slamming someone's hand by accident.
There's also Uconnect. Infotainment systems have completely changed what consumers want in a car. Just like heated and ventilated seats, once someone experiences an infotainment system, it's hard to not want more. In the Pacifica, consumers can even opt for the Uconnect Theater package, which has two seatback video screens to keep passengers satiated and entertained on long drives. For those in the business class, Wi-Fi by Mopar is another option. We talked about the benefits of Wi-fi in cars like the Pacifica not too long ago.
Simply put, when car shopping, consumers are looking more and more at the interior and going for test drives rather than judging the quality of a car based on how it looks. Sure, maybe in the eyes of one's peers, it's better to have a nice looking car, or at least one that's clean and well-kempt. But once those same peers are inside the car, it's even more imperative that they're comfortable. Check out the Chrysler Pacifica and all it has to offer in our inventory.
Photo Source/Copyright: Chrysler.com