Cars.com Names 2020 Ram 1500 Named Luxury Car of the Year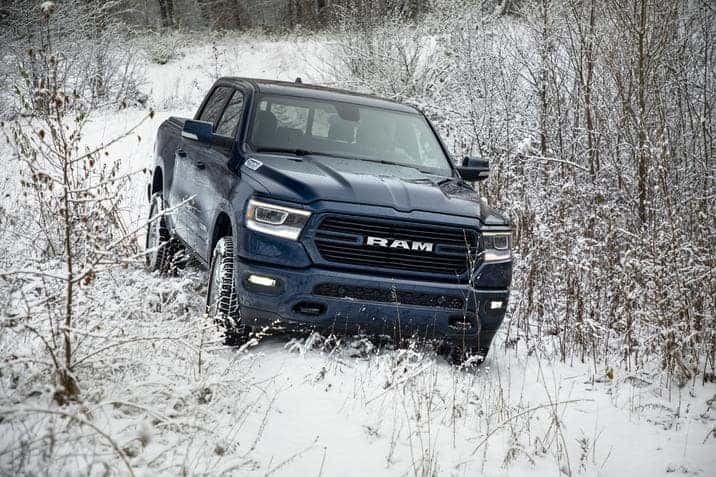 The Ram 1500 made a lot of amazing changes when the next-generation was designed and revealed during the 2018 Detroit Auto Show. For a light-duty pickup truck, the Ram 1500 won many awards over in 2018 and the Ram 1500 continued to win awards in 2019. With many special editions and trims that sport high-class style, the Ram 1500 has slowly made its way into the luxury segment by some standards. Cars.com, an automotive website that focuses on helping consumers in the market buy cars. The website also puts together award shows and lists from time-to-time, and Cars.com has just named the Ram 1500 its 2020 Luxury Car of the Year.
"The 2020 Ram 1500 Longhorn and Limited trims stand out from the crowd thanks to their stunning interiors with premium wood, leather, metal and chrome finishes, an awe-inspiring multimedia system and outstanding ride quality…The Ram 1500's top trim levels are stunning and well deserving of Cars.com's Luxury Vehicle of the Year award." – Jenni Newman, Editor-in-Chief of Cars.com
It's so true. Shortly after the next-generation Ram 1500 came out, the 2019 Ram 1500 Laramie Longhorn was released, and it was a masterpiece. Able to be configured with a crew cab and a 5-foot 7-inch truck bed, or a crew cab with a 6-foot 4-inch truck bed, the Laramie Longhorn was crafted with premium materials made of wood, metal, and leather. It came with iconic features such as an antique pocket watch, hand-tooled leather cowboy boots, and a horseman's saddle. The cabin came with a segment-exclusive, hand-wrapped, 100-percent full-grain leather dashboard and a satin chrome accents, a brushed-nickel metal badge flush-mounted on the console lid. The final piece – a new "Longhorn" branding mark was burnt onto the wood-trimmed upper glove compartment door.
The Ram 1500 continued to enter luxury-status when it came with segment exclusive technology features, like the massive 12-inch touchscreen with Uconnect 4C available on select trims. This infotainment system powers the SiriusXM 360L platform that delivers content via both satellite and streaming. Drivers and their passengers have access to more than 200 live SiriusXM channels and over 10,000 hours of on-demand programming choices from a library of SiriusXM content. That platform got a boost when SiriusXM released "Personalized Stations Powered by Pandora", a feature that allows consumers to create their own ad-free music stations based on the artists they listen to and create personalized channels to better improve music and artist suggestions.
Both of those SiriusXM platforms are an industry-first and they're only on the Ram 1500 (for now). The new Ram 1500 isn't just known for its great technology options, of course. This is a powerful truck we're talking about. In mid-2019, the Ram 1500 EcoDiesel was revealed, powered by all-new V6 EcoDiesel engine. Paired to an available 33-gallon fuel tank, consumers can get a driving range that exceeds 1,000 miles. With a best-in-class diesel torque with 480 lb.-ft. and diesel towing capability of 12,560 pounds, there's a lot of work to be done, and the new 2020 Ram 1500 is the pickup truck to get the job done.
Come to Aventura Chrysler Jeep Dodge Ram and check out the 2020 Ram 1500 for yourself. It's the luxury pickup truck people have been waiting for.
Photo Source/Copyright: RamTrucks.com