2022 Chrysler Pacifica and Ram 1500 Named on Autotrader Best Interiors List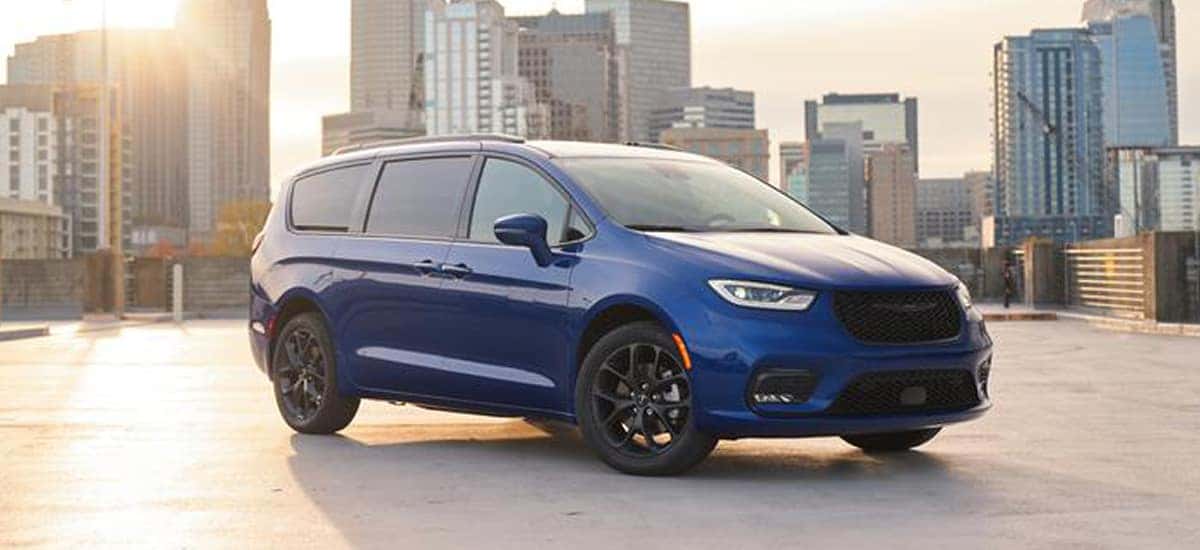 We're heading into the spring of 2022, and automotive publications and competitions are still racking up the results and compiling the data of yesteryear to find their winners. With many model year vehicles sold on the lots much earlier than the year they're produced for, many of the times, a competition will include two model years if the vehicles are available at the time. This is true for Autotrader and its "Best Cart Interiors" list. Although it took place in 2021, 2022 model years were included. That's why the 2022 Chrysler Pacifica Limited and Ram 1500 Laramie are celebrating grabbing a spot on Autotrader's list of Best Car Interiors Under $50,000 for 2022.
"The features and quality of new-car interiors have grown by leaps and bounds over the last several years…Even as new-car prices have increased in the last few years as a result of pandemic-induced supply shortages, car shoppers can rest assured that many of today's affordable vehicles offer interior features that were available only on luxury vehicles not too long ago." – Brian Moody, executive editor for Autotrader
Most people may know Autotrader by now, at least if you have cable TV or a streaming service with ads. Ram landed on the Best Interiors list in 2018, and again with Jeep on the Autotrader Best Interiors for 2020. An online marketplace that has been running for more than 20 years, Autotrader started back in 1997. The internet was already a live and well, and like most publications, Autotrader went live as well, now offering car buying information and data to millions of people in the market today. Autotrader isn't like other publications that only focus on reviews and best of lists. This organization also lists new, used, and certified second-hand cars for sale from dealers and private sellers so consumers don't even have to go through the hassle of a dealership. Just contact the seller and make a deal. Autotrader also keeps consumers pocketbooks in mind, and that's why they have lists like vehicles with the Best Car Interiors Under $50,000.
This year, the Ram 1500 shares the spotlight with the Chrysler Pacifica. A little surprising the minivan hasn't shown up before, sporting class-exclusive Stow 'n Go seating, lots of convenience features, and entertainment options. The 2022 Chrysler Pacifica minivan has received some upgrades, like all-wheel drive (AWD), but that's an exterior feature. We can only assume the major upgrade to the cabin is the Uconnect 5 system, a more intuitive and smartphone like infotainment system right in the center console. Clever storage, connectivity, and easy-access features are easy ways to win over a consumer with a growing family. The Pacifica Limited was the trim recognized by Autotrader.
The 2022 Ram 1500 also showed up, and like the Pacifica, Autotrader focused on the Ram 1500Laramie trim. Featuring leather upholstery as the standard, with a 40/20/40 front bench seat and six-passenger seating, this pickup truck is more than a work truck. It's a taste of luxury. The publication was most impressed with the bold yet elegant design with a curved front that looks like a shield in front of the driver, outfitted with the infotainment touchscreen and controls for the cabin. Ram has been upgrading its trucks from just work trucks over the years, and it shows.
Want to find your own new car with a great interior? Look for the 2022 Chrysler Pacifica and 2022 Ram 1500 at Aventura Chrysler Jeep Dodge Ram.
Photo Source/Copyright: Chrysler