2020 Ram 1500 Receives Top Safety Pick Plus from IIHS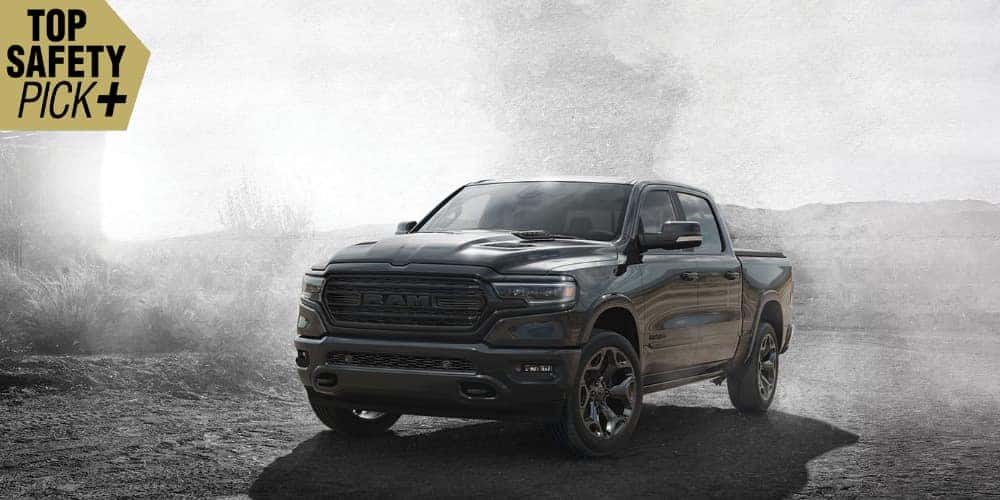 A lot of great features are coming to the new 2020 Ram truck lineup, with upgrades and special appearance packages to give pickup truck lovers a little personal style or just want a truck with some attitude. With Fiat Chrysler Automobiles (FCA) starting to release data and specs on their 2020 model year vehicles, organizations all over the market are starting to sink their teeth into fresh metal. None other than the Insurance Institute for Highway Safety (IIHS) is known for always being quick to rate a new vehicle, test its safety features, and prove its crashworthiness. We're proud to say the 2020 Ram 1500 is the first large pickup truck in history to earn a Top Safety Pick+ from IIHS.
Insurance Institute for Highway Safety
Here's the drill. The IIHS has been testing vehicle safety since 1959 and achieves this by putting new vehicles through five major tests designed to measure crash avoidance and mitigation. When it comes to crash avoidance, not including human error, IIHS tests if the vehicle has systems or features in place that may help to prevent a crash. Headlights are also tested. Then, the vehicle is put through various tests that measure its strength and ability to lessen the impact of an incident. These tests cover small overlap front, moderate overlap front, side-impact, roof strength, and the head restraints and seats. Vehicles are then rated on a scale from poor to good, where "good" is the highest rating.
It may not sound like much but getting a "good" rating on every test is no easy feat. Plus, most vehicles come out with a lesser IIHS award, though no small feat itself, a "Top Safety Pick". The 2019 Ram 1500 earned a Top Safety Pick from IIHS last year. The headlights and the LATCH child seat restraint system for 2019 both received "marginal" marks, which earned only the TSP. Quick to learn from their mistakes, FCA and Ram Trucks improved upon the 2020 Ram 1500.
2020 Ram 1500 Earns Top Safety Pick+
"This recognition validates our unrelenting efforts to deliver more value for our customers…The new Ram 1500 has earned many accolades for its capability and design. It is immensely satisfying to have the IIHS recognize our truck for its compelling safety story." – Reid Bigland, Head of Ram Brand
It's not unusual that an entire lineup doesn't receive the award, but rather specific model configurations. It would be important to note that the 2020 Ram 1500 with a Crew Cab and equipped with adaptive LED projector headlamps that have high-beam assist was the configuration selected for the award. A 2020 Ram 1500 with this configuration earned a "good" rating in all six crashworthiness tests. On top of that, when testing for crash prevention, the 2020 Ram 1500 was equipped with Automatic Emergency Braking technology and Forward Collision Mitigation System, earning the vehicle a superior rating for frontal crash prevention.
Along with those new adaptive LED projector headlights with high-beam assist, it all adds up to one safe truck. The 2019 Ram 1500 won a number of awards last year, including Motor Trend Truck of the Year, and being named on WardsAuto 10 Best Engines list. If history repeats itself, then the 2020 Ram 1500 will be just as grand. Come to Aventura Chrysler Jeep Dodge Ram and see the 2020 Ram 1500 for yourself.
Photo Source/Copyright: RamTrucks.com and IIHS