Where Can You Drive the Dodge Challenger SRT Demon?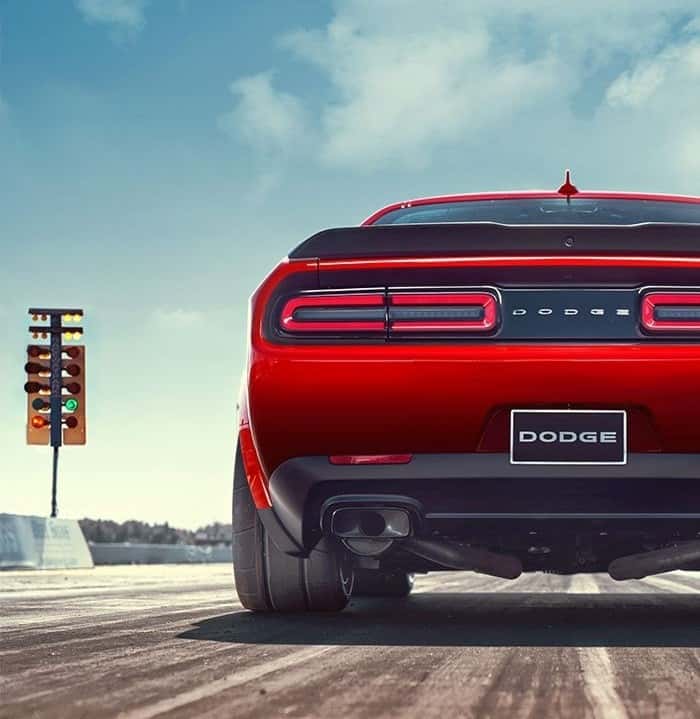 With the Dodge Challenger SRT Demon in production and the new Challenger Hellcat Widebody right behind it, a lot of muscle and performance car enthusiasts are wondering where they can test out the new models in their local areas. The Challenger SRT Demon is a legal drag race car after all. With the right fuel and alterations one can make with the Demon Crate, it can generate 840 horsepower. But you can't take that kind of power to the crowded city streets, so where can a Dodge SRT Demon owner really test it out? The track, of course.
We already know some of you put in an order for a 2018 Dodge Challenger SRT Demon, even after reading about the new waiver FCA drew up. Until the Bondurant Racing School or SRT High Performance Driving School gets a Demon on the track, if ever, then the only chance to really try out the true power of a SRT Demon is on a race track. For anyone who saw all those If You Know You Know videos during the Demon campaign can plainly see they were testing that beast on race tracks a plenty.
With an acceleration from 0-60 mph in 2.3 seconds and track times for a quarter mile in only 9.65 seconds, the NHRA has banned the public from attempting to meet those records without a roll cage and parachute. If that's the case, then where can the locals go to drive? There's three choices.
South Florida Speedways and Hennessey
The general public, the average Joe, can waltz out onto the Palm Beach International Speedway, on select days, if they're looking to test the mettle of their own performance car. Unlike the Bondurant or SRT school where the vehicle is provided, this speedway requires you to bring your own. Like the schools though, the Palm Beach Speedway offers classes taught by professional drivers in case anyone really wants to test the limits of their performance vehicle.
There's also the Homestead Miami Speedway. If looking to get your Fast & Furious on, they have "Fast Lane Friday" where legal drag racing events are held. And yes, anyone can enter the race, or just watch.
Then there's the John Hennessey track. A quarter-mile run at the Lonestar Motorsports Park in Sealy, Texas has also been opened to the public to get around the NHRA ban on that 9.65-second run out in the open. The only catch is drivers are required to take a one-day class at a drag racing school. Hennessey says this is to ensure "…  that they can become familiar with doing burnouts, setting tire pressures and safely operating their vehicles in a dragstrip environment … [at]any public drag racing event or at scheduled private testing days."
Be free, Challenger SRT Demon. Be free!
If you go to any of the above speedways, drop us a line on social media. We'd like to see some racing footage from our South Florida drivers.
Photo Source/Copyright: Dodge.com