What's New for the 2018 Jeep Renegade?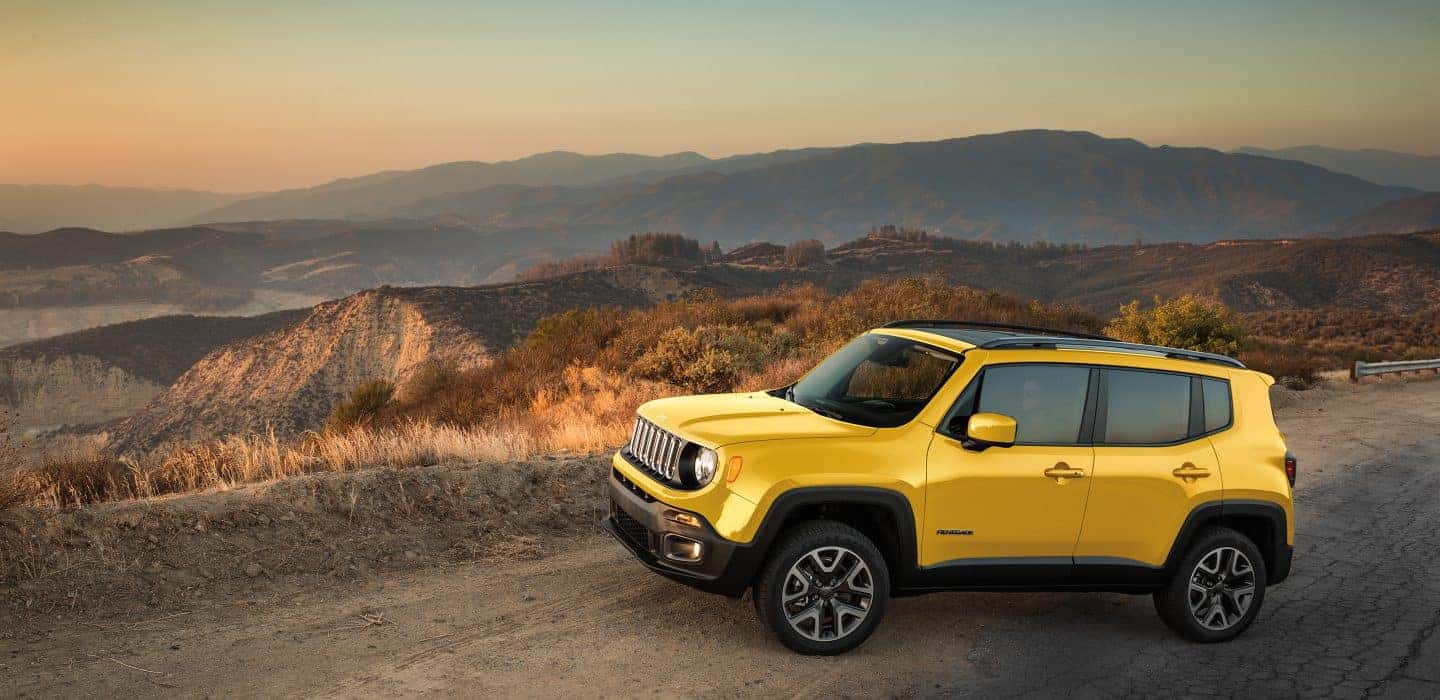 With all the news about the new 2018 Jeep Wrangler JL, it's easy to forget about all the other great Jeep models, like the new 2019 Jeep Cherokee, or even the Jeep Renegade for that matter. Said to be one of the best Jeep models for off-road action, the Jeep Renegade comes with two 4×4 systems, Active Drive that simply offers the ability to drive in all kinds of road conditions, and Active Drive Low that offers a 20:1 crawl ratio for incredible torque when trying to rock crawl. If needing a refresh, we did cover 4×4 system terminology in detail in our "Performance Parts Explained" series. So is there anything new for the upcoming 2018 Jeep Renegade? Well, yes – a handful of new trim options are available on the 2018 model year lineup.
The 2018 model of the Jeep Renegade will keep its usual aesthetic appeal, including the iconic Jeep seven grille slots, twin-round headlights, and Jeep family style wheels. Those behind the design of the Jeep Renegade also managed to do more than give it iconic style, but also put in secret references to Jeep's roots in the military. These are known as Jeep Renegade Easter Eggs, and come in many forms, from a Big Foot/Sasquatch on the windshield to a small Jeep etched into each headlight. Be sure to look for them the next time you get in a Jeep Renegade.
Many of the features and options that were available in the 2018 model year have returned, including  the two powertrain options. The engine options available on the 2018 Jeep Renegade include a 1.4-liter I4 MultiAir Turbo engine and a 2.4-liter I4 MultiAir engine. The 9-speed automatic transmission returns for optimal on-road driving, but of course, we're interested in the off-road capabilities. If looking to really get a feel for the Jeep Renegade's off-road capabilities, then a consumer should get a 4×4 drivetrain, because that's when the Trailhawk trim becomes available. Designed with off-road duty in mind, the Renegade Trailhawk comes with a low-speed crawl ratio, aggressive tires, and higher ground clearance. The low-speed crawl ratio is great, because skilled Jeep off-roaders know that the name of the game is slow and steady when rolling around an off-road adventure.
Most if not all of the various Jeep Renegades trims have been outfitted with new seat fabrics, colors, and bezel treatments. For the upholstery, consumers can expect a variety of style, ranging from orange tints and bright splatter fabrics to crisp leather and cloth seats –  some with heated capabilities.
When it comes to operating the Jeep Renegade, the new models have oversized controls and pod sections in the dash. For those that like the fresh air, the My Sky power retractable sunroof is an available option on a few trims. The MySky also comes with removable panels for a truly "open air" experience.
Some Renegade trims are a little more different than others, like the Renegade Latitude trim, available with a black roof, bright trim pieces, and better wheels and tires. Oddly enough though, the Jeep Renegade Latitude is the second trim in the lineup, so one can only guess how improved more luxurious trims like the Renegade Limited on a front-wheel drivetrain or the Renegade Trailhawk. The Trailhawk does however come with its own stylish differences as well, including black wheels w/aggressive tires, flat trim pieces and decals, and bright red tow hooks in front bumper – a signature look for all Jeep Trailhawk trims.
If interested in learning more about Trailhawk trims and what they have to offer, check out our article on the 4×4 and Off-Roading Features of Jeep's Trailhawk Models.
We won't know more until some spy photos pop up or the new Jeep Renegade debuts at an auto show. For now, feel free to peruse our inventory of 2018 Jeep Renegades and other 2018 Jeep models.
Photo Source/Copyright: Jeep.com